Aleister/Malakai Black Debuts at AEW Road Rager 2021, Attacks Cody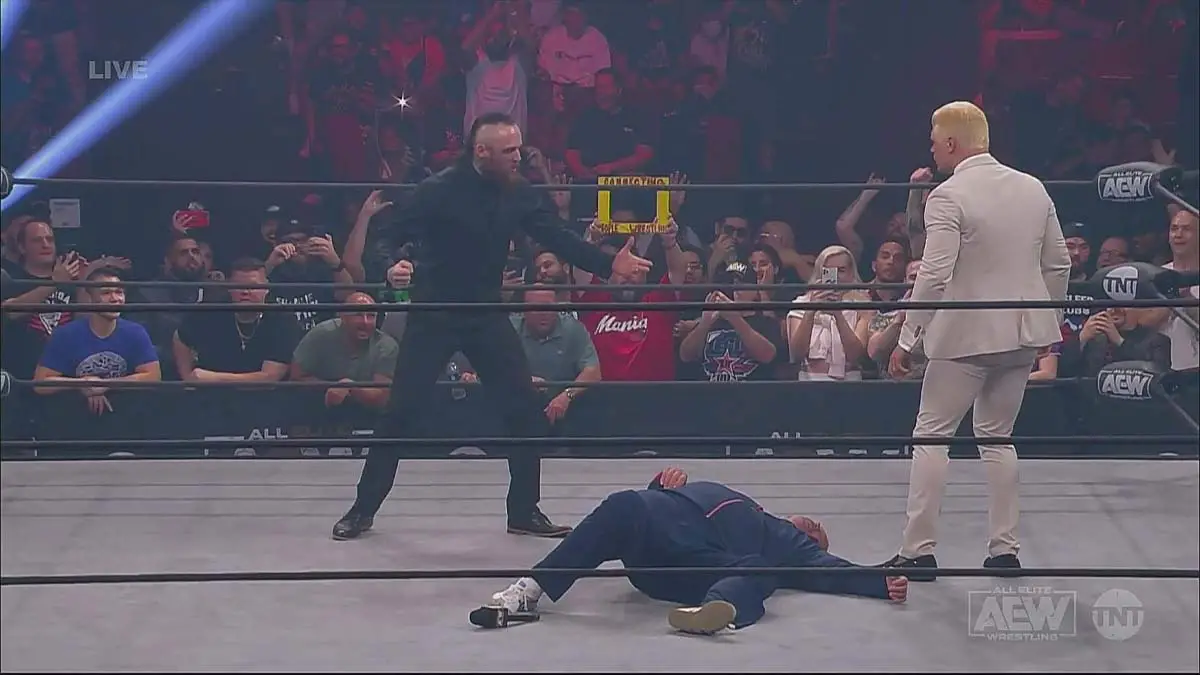 Tommy End, also known as Aleister Black in WWE, has made his AEW debut at AEW Road Rager 2021 event.
Black was released from WWE last month as part of another budget cut exercise. It was presumed that Black has a 90 days non compete clause, which would prevent him from appearing for any other promotion until September.
However, the fans attending Road Rager Dynamite special were in for a huge surprise. Cody faced QT Marshall in a strap match to open Road Rager. During that match, lights went out a few times and the commentators blamed the power outages for it.
Later in the show, Arn Anderson came out for an interview with Tony Schiavone. Just as Anderson took the mic, the lights went out once again. But as they returned this time, Aleister Black was in the ring. Black dropped Anderson with Black Mass, which prompted Cody to run out.
After a brief face-off, Black also dropped Cody with Black Mass. Excalibur, on commentary, first called Black as Tommy End, which was his name in the independent scene. However, the commentators then said this man is not Tommy End, but Malakai Black.
Earlier in the day, Black released a video on his social media handles, which gave some glimpses of his new character. You can check that video here.
Keep tuned in for more updates on AEW.