AEW to Face Legal Issues After Backstage Altercation Between Punk & Elites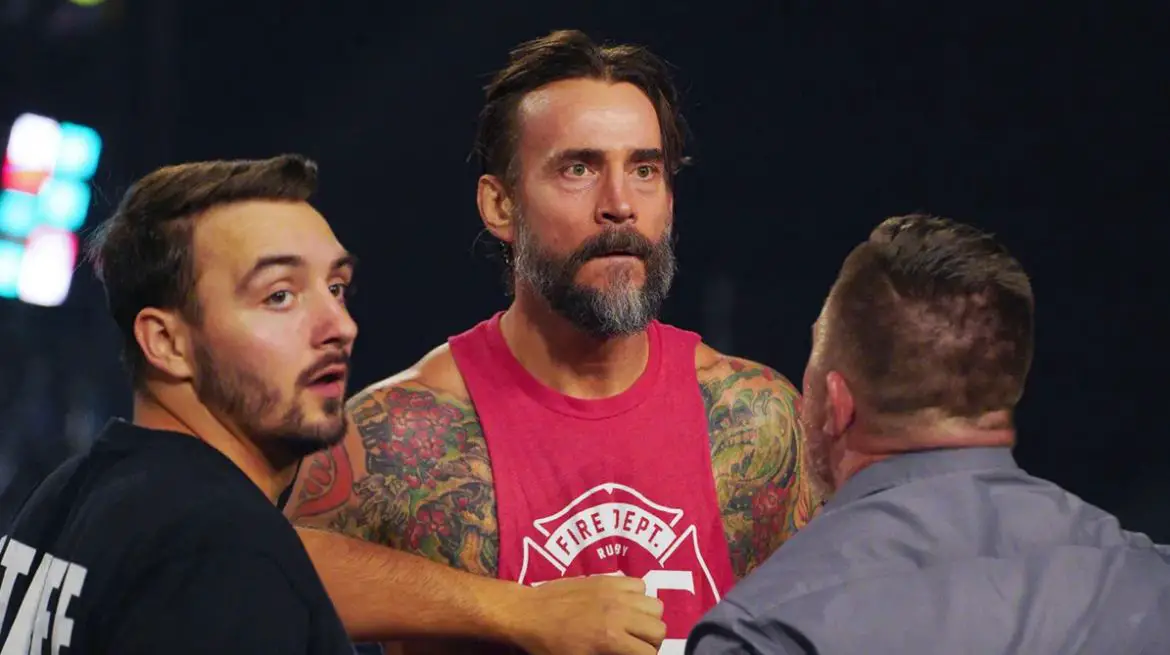 CM Punk has been making headlines since Sunday, but not because of winning the AEW World Championship back. A lot of things happened right after AEW All Out 2022 ended. 
It all started with CM Punk targeting the EVPs of the promotion in the post-media scrum of All Out. He said things about Hangman Adam Page, Colt Cabana, and The Elites. 
Initially, people thought it was a work. However, Dave Meltzer confirmed on WON that the situation is not a work. Moreover, no one from AEW is allowed to talk about what happened because of the pending legal issues. 
He also confirmed that police are running around backstage as there is an involvement of a lot of legal issues, and the situation can be very messy. 
After the post-media scrum of All Out, The Elites confronted CM Punk backstage, and the confrontation ended up in a physical altercation. 
According to reports, Punk started the brawl as he swung his fists at Matt Jackson. It was also reported that Ace Steel allegedly threw a steel chair at Nick Jackson and injured his eye. It didn't stop there; Steel was also accused of grabbing Kenny Omega's hair and biting him. 
The news also surfaced online that The Elites have threatened to leave AEW after Punk's comments at the post-show media scrum. 
Now, it remains to be seen what will be the serious and legal repercussions of this physical backstage altercation. It goes without saying that CM Punk and Ace Steel will have to face the consequences of their actions, but only time will tell how severe they will be. 
It is likely that AEW will have to deal with all the legal issues first, and then only people will come forward to tell their side of the story. 
Now, it would be interesting to see whether Tony Khan or anyone else from the promotion will address the situation on the September 7 episode of AEW Dynamite or not.