UFC 284 Total Payouts, Salaries, PPV, Sponsorship & Bonuses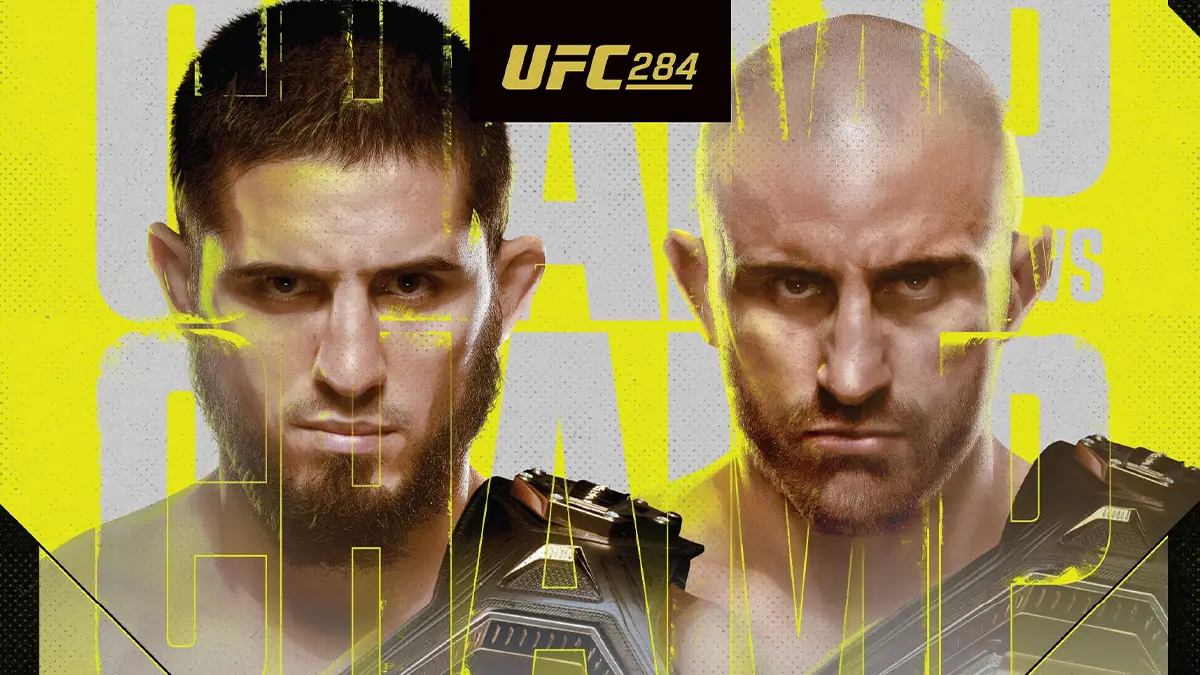 Both Islam Makhachev and Alexander Volkanovski might end up making close to $1 million from their main event bout at UFC 284 PPV.
UFC 284 PPV took place on February 11, 2023, in Perth, Australia, and saw a lightweight championship bout in the main event. Both Makhachev and Volkanovksi are expected to take $500,000 in base salary. With an expected 500,000 PPV buys, we can expect them to get another $400,000 in PPV bonuses.
Makhachev vs Volkanovski bout was also declared the Fight of The Night, that gave additional an $50,000 bonus to both fighters. Yair Rodriguez is expected to get $200,000 in base salary against Josh Emmett in the co-main event bout. Rodriguez also got around $100,000 in a win bonus and another $50,000 in Performance of the Night bonus.
Emmett's base salary is expected to be around $150,000. Jack Della Maddalena got the other Performance of the Night award for his submission of Randy Brown. For the complete list of payouts, base salaries, PPV bonuses, sponsorship guidelines pay and performance bonuses from UFC 284, check below:
1. Islam Makhachev – $992,000
Base Salary – $500,000
Sponsorship Payout – $42,000
PPV Payout – $400,000
Fight of The Night Bonus – $50,000
2. Alexander Volkanovski – $982,000
Base Salary – $500,000
Sponsorship Payout – $32,000
PPV Payout – $400,000
Fight of The Night Bonus – $50,000
3. Yair Rodríguez – $382,000
Base Salary – $200,000
Win Bonus – $100,000
Sponsorship Payout – $32,000
Performance of The Night Bonus – $50,000
4. Josh Emmett – $182,000
Base Salary – $150,000
Sponsorship Payout – $32,000
5. Jack Della Maddalena – $154,500
Base Salary – $50,000
Win Bonus – $50,000
Sponsorship Payout – $4,500
Performance of The Night Bonus – $50,000
6. Randy Brown – $ 83,000
Base Salary – $72,000
Sponsorship Payout – $11,000
7. Justin Tafa – $86,000
Base Salary – $40,000
Win Bonus – $40,000
Sponsorship Payout – $6,000
8. Parker Porter – $34,500
Base Salary – $30,000
Sponsorship Payout – $4,500
9. Jimmy Crute – $66,000
Base Salary – $60,000
Sponsorship Payout – $6,000
10. Alonzo Menifield – $66,000
Base Salary – $60,000
Sponsorship Payout – $6,000
11. Tyson Pedro – $66,000
Base Salary – $60,000
Sponsorship Payout – $6,000
12. Modestas Bukauskas – $64,500
Base Salary – $30,000
Win Bonus – $30,000
Sponsorship Payout – $4,500
13. Joshua Culibao – $64,500
Base Salary – $30,000
Win Bonus – $30,000
Sponsorship Payout – $4,500
14. Melsik Baghdasaryan – $44,500
Base Salary – $40,000
Sponsorship Payout – $4,500
15. Shannon Ross – $24,000
Base Salary – $20,000(including $4,000 additional pay as a fine from Kleydson Rodrigues)
Sponsorship Payout – $4,000
16. Kleydson Rodrigues – $40,000
Base Salary – $16,000(20% fine for missing weight)
Win Bonus – $20,000
Sponsorship Payout – $4,000
17. Jamie Mullarkey – $66,000
Base Salary – $30,000
Win Bonus – $30,000
Sponsorship Payout – $6,000
18. Francisco Prado – $16,000
Base Salary – $12,000
Sponsorship Payout – $4,000
19. Jack Jenkins – $30,000
Base Salary – $12,000
Win Bonus – $12,000
Sponsorship Payout – $6,000
20. Don Shainis – $22,000
Base Salary – $18,000
Sponsorship Payout – $4,000
21. Loma Lookboonmee – $86,000
Base Salary – $40,000
Win Bonus – $40,000
Sponsorship Payout – $6,000
22. Elise Reed – $34,500
Base Salary – $30,000
Sponsorship Payout – $4,500
23. Shane Young – $30,000
Base Salary – $24,000
Sponsorship Payout – $6,000
24. Blake Bilder – $36,000
Base Salary – $16,000
Win Bonus – $16,000
Sponsorship Payout – $4,000
25. Zubaira Tukhugov – 56,000
Base Salary – $40,000(20% fine due to weight miss)
Sponsorship Payout – $6,000
26. Elves Brenner – 38,000
Base Salary – $22,000(including $10,000 fine from Tukhugov for weight miss)
Win Bonus – $12,000
Sponsorship Payout – $4,000