PFL 2 Regular Season 2023 Results Live, Pacheco vs Budd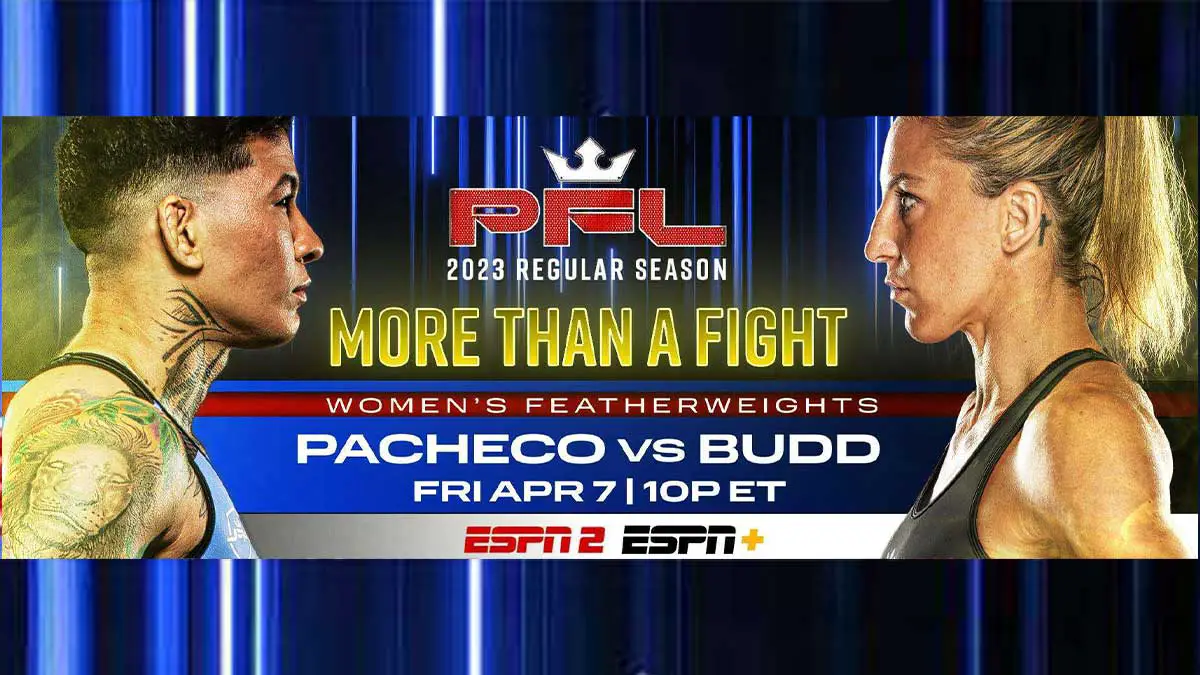 PFL 2 episode of 2023 Regular Season will feature the action from women's featherweight and men's heavyweight division.
The event will be headlined by Larissa Pacheco vs Julia Budd bout featherweight bout. Pacheco is fresh off beating Kayla Harrison in the final of Women's Featherweight Tournament 2022. Julia Budd would be looking to get back to winning ways as she lost both bouts during 2022 season.
Aspen Ladd would look to continue on her winning start in PFL as she faces Olena Kolesnyk. Matheus Scheffel will face Bruno Cappelozza as he would start another campaign after losing to Ante Delija in the final of Heavyweight tournament last year.
Biaggio Ali Walsh will be in action to open the main card to face Isaiah Figueroa in a lightweight bout. The prelims card will start at 7 PM ET with the main card starting at 10 PM ET on ESPN+. Check below for the results live from PFL 2 2023 Regular Season with fight card and more details.
RESULTS
Prelims
Marina Mokhnatkina def. Yoko Higashi via TKO(punches) at 1:29 of round 2 – Women's Featherweight Bout
Evelyn Martins def. Karolina Sobek Unanimous Decision (29-28, 29-28, 29-28) – Women's Featherweight Bout
Amber Leibrock def. Martina Jindrova via KO 2:19 of round 1 – Women's Featherweight Bout
Danilo Marques def. Yorgan De Castro via Unanimous Decision (30-27, 30-27, 29-28) – Heavyweight Bout
Maurice Greene def. Marcelo Nunes via TKO at 1:20 of round 2 – Heavyweight Bout
Rizvan Kuniev def. Renan Ferreira via unanimous decision (29-28, 29-28, 30-27) – Heavyweight Bout
Main Card
Biaggio Ali Walsh def. Isaiah Figueroa via TKO at 1:42 of round 1 – Lightweight Bout
Olena Kolesnyk def. Aspen Ladd via majority decision (28-28, 29-28, 29-28) – Women's Featherweight Bout
Bruno Cappelozza def. Matheus Scheffel via TKO at 2:15 of round 1- Heavyweight Bout
Main Event: Larissa Pacheco def. Julia Budd via unanimous decision (30-27, 29-28, 30-27) – Women's Featherweight Bout