Leavitt vs Martinez Rebooked for February 25 UFC Fight Night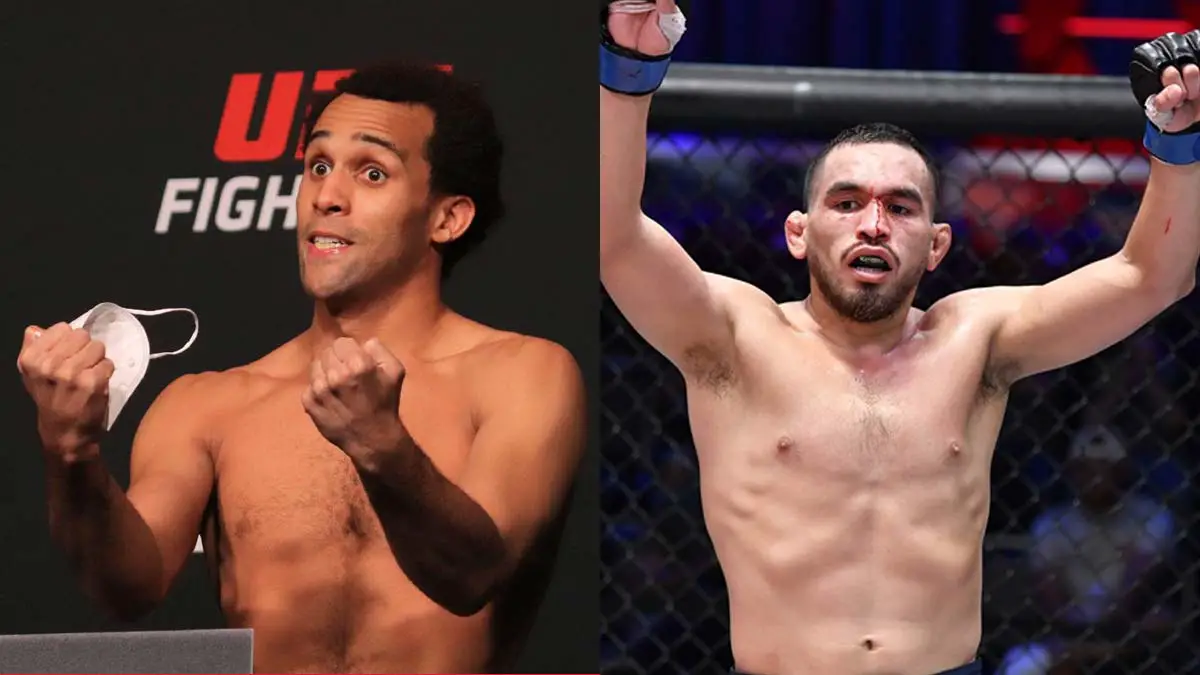 The first bout for UFC Fight Night on February 25, 2022, is being reported now.
MMA Mania's Alex Behunin is reporting that Jordan Leavitt(10-2) vs Victor Martinez (13-4) lightweight bout is being booked again for UFC Fight Night 220.
Jordan Leavitt is coming off a submission loss to Paddy Pimblett at UFC London Fight Night event in July this year. It was just the second MMA career loss for Dana White Contender Series graduate from 2020. The Monkey King previously lost only to Claudio Puelles in 2021. Leavitt is 3-2 in UFC while 10-2 overall in MMA.
Victor Martinez got his UFC contract after his showing in Dana White Contender Series 2021 season. Martinez is currently on a 7-fights winning streak currently.
Leavitt and Martinez were earlier supposed to clash in Martinez's UFC debut in April this year. However, Martinez pulled out of the bout with an undisclosed reason. Leavitt then defeated his replacement Trey Ogden via a split decision.
UFC Fight Night 220 does not have a main event confirmed as of now. However, the event scheduled for February 25, 2022, is expected to air from UFC Apex Arena in Las Vegas, NV. Keep tuned in for more news and updates.