Conor McGregor Next Fight: Chandler, BMF Title, Diaz Trilogy!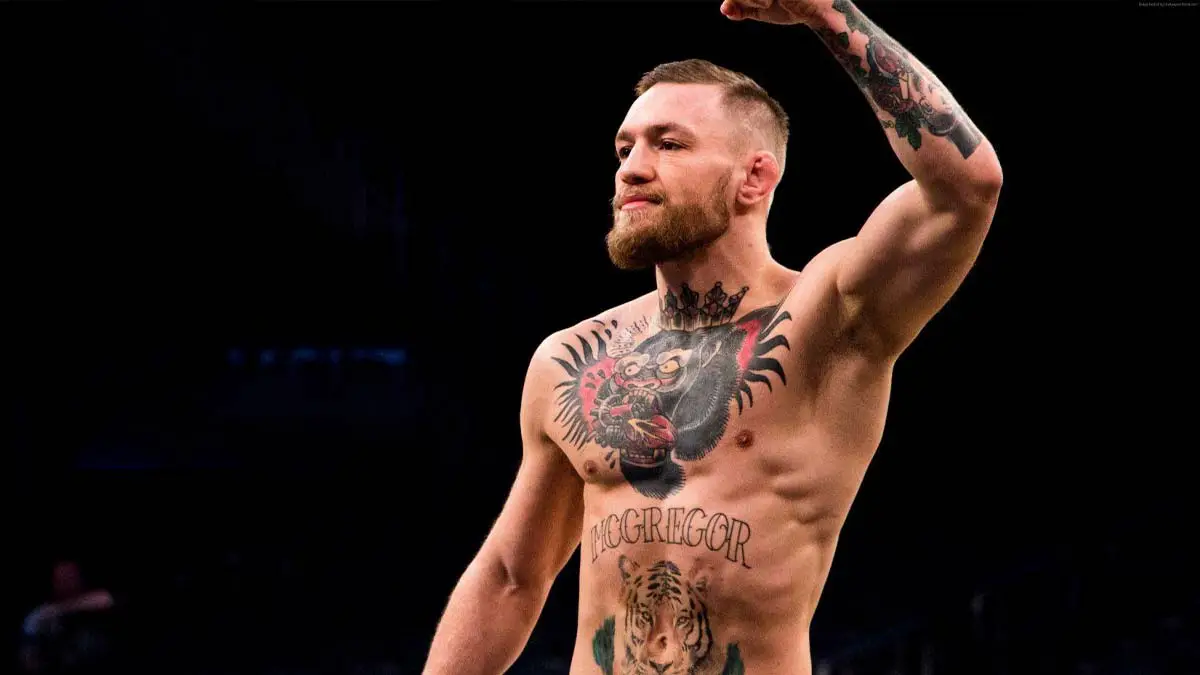 Conor McGregor has always been a big draw for the UFC. He is also one of the most lethal fighters with several first-round victories. But, it's almost 2 years since MMA fans saw Conor McGregor inside the octagon. The former two-division UFC champion hasn't registered any victory in the last three years.
After taking some time to recover from his injury, The Notorious One has transformed his physique and might even bump up to welterweight once again. McGregor was recently named as one of the coaches of The Ultimate Fighter Season 31. So, who will Conor McGregor fight next after fulfilling his role as an MMA coach? When will his next fight take place?
Conor McGregor Next Fight
Conor McGregor's next fight will be against none other than Michael Chandler. The pair are the coaches of The Ultimate Fighter Season 31. UFC President Dana White himself confirmed that these two coaches would collide inside the octagon after the completion of TUF 31. However, with McGregor still outside the USADA testing pool, it remains to be seen when does this fight happens.
Conor reiterated his desire to fight Chandler next during an interview on Anthony Joshua vs Robert Helenius event. He also added that he would like to fight Justin Gaethje for the BMF title after fighting Chandler. He also plans to fight Nate Diaz after that to complete their trilogy. McGregor has just two fights left in his UFC Contract. So, it is possible that McGregor vs Diaz happens outside UFC.
Conor McGregor hasn't stepped inside the octagon after breaking his leg during a fight against Dustin Poirier at UFC 264 in July 2021. Before that, he lost to Poirier via a second-round TKO. Coincidently, Michael Chandler is also coming off a third-round submission loss against Dustin Poirier at UFC 281. 
Conor McGregor Next Fight Date & Venue
Dana White didn't confirm any date for Conor McGregor vs Michael Chandler. He simply stated that the fight would take place by the end of this year. However, Conor was not enrolled with USADA as of July 2023. He will need to undergo six months of drug testing with at least two negative tests. Even if Conor enrolls for USADA testing now, he cannot fight until January 2023. However, he keeps talking about a December showdown with Chandler.
Conor McGregor Current UFC Record
Conor McGregor's current MMA record stands at 22-6. In UFC, he has a record of 10-4. His most famous victory includes a 13-second knockout of Jose Aldo to win UFC Featherweight Championship, a win over Nate Diaz and winning UFC Lightweight Championship by beating Eddie Alvarez. Only 3 fighters that have beaten McGregor so far in UFC include Nate Diaz, Khabib Nurmagomedov and Dustin Poirier. Poirier is the only fighter to beat McGregor twice at UFC 257 and UFC 264.