Alex Pereira vs Israel Adesanya 2 UFC 287 Live Blog Play By Play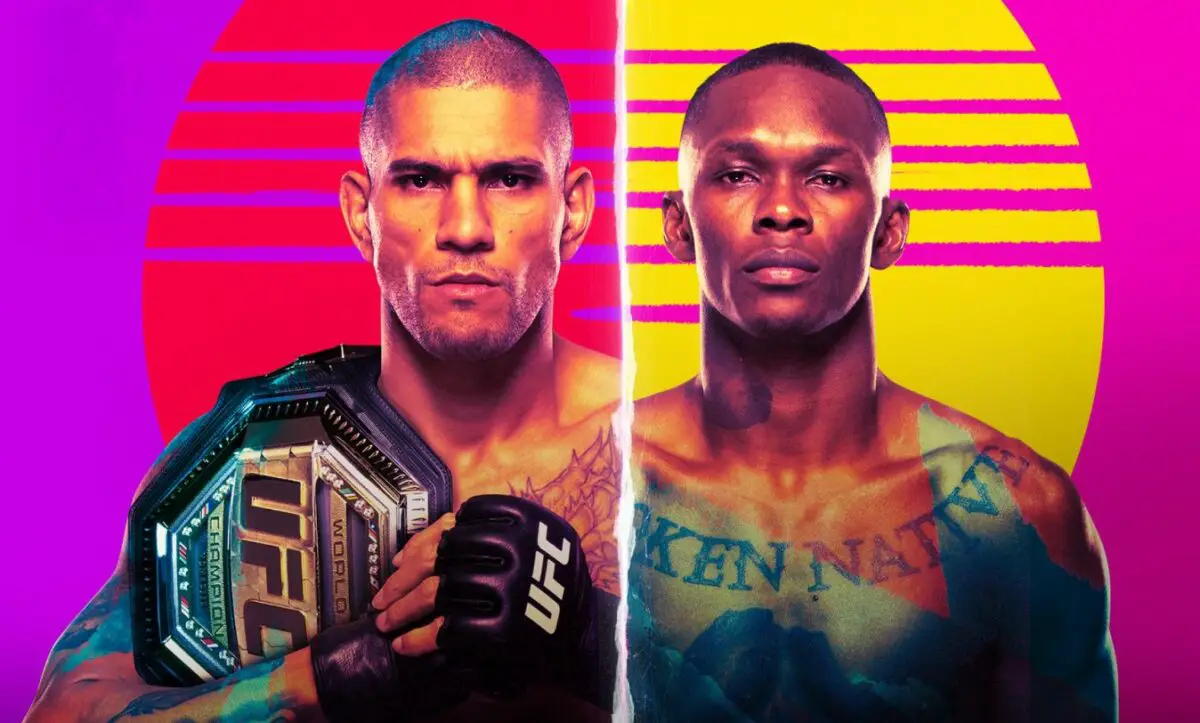 Alex Pereira and Israel Adesanya will clash in their fourth clash as they headline UFC 287 PPV in their second fight to claim themselves the middleweight king.
Pereira and Adesanya had two fights in Glory kickboxing where Periera, despite being the inferior one, was able to beat Adesanya both times. Adesanya came to MMA and into UFC where he reigned as UFC Middleweight Champion for more than 3 years. Then came Pereira, fast-tracked in UFC to be put against Adesanya at UFC 281.
Adesanya was once again ahead on the card but Pereira's power proved to be deciding factor. Periera was able to catch Adesanya with a big punch in the second minute of the final round and went on to dismantle The Stylebender via knockout, handing him his first loss in MMA middleweight. The fight at UFC 281 brings Adesanya a chance to prove once again that Pereira's wins over him were just flukes. Will he be able to prove it?
To find out, check below as we post live play-by-play and round-by-round updates from Alex Pereira vs Israel Adesanya 2 bout for UFC Middleweight Championship from UFC 287.
Live Updates
Pereira is ready for the fight with some shadowboxing. Adesanya is also showing off his fast hands before we head into some commercials and a video package for the fight. Adesanya walks in first. Pereira walks out to some Brazilian song. Bruce Buffer says, "it's time for the main event."
Pereira gets the first kick on the outside. Pereira fires in his own kicks. Another calf kick from Pereira before Adesanya fires one himself again. They trade calf kicks once again. Izzy goes high this time with his kick before he steps back a bit. Pereira kicks at the calf again. Pereira connects with a combo of jabs. Pereira lands a high kicks near Izzy's ears.
Izzy connects with left and right jabs. Pereira lands calf kicks. He avoids jabs before connecting low calf kick. Izzy pushes him back with some jabs. Pereira lands a hard calf kick. Izzy also lands calf kicks. Pereira lands one on the thigh. Izzy connects a kick on the body. Izzy has continuously change stances. He connects a left on the arms. Izzy counters Pereira with a left as he was pushing Israel back. Pereira lands another hard calf kick.
Izzy goes for a body kick. He goes for a high kick next but only connects a kick on the ribs. He goes for front kick. Pereira lands a front kick himself. Pereira closes the distance and lands quick shots. A quick exchange follows. Izzy lands a left jab as they get back to the middle. Israel lands a right. He follows up with more kicks. A calf kick from Israel before a left gets through. Pereira lands a left himself. Izzy lands a good right and a thigh kick. Pereira lands a high kick as we get to halfway into the round.
Izzy lands inside low kick. Pereira pushes him back a bit but Izzy lands a left. He connects more lefts and rights. He pushes Pereira back with shots on the body. Pereira goes for kick before Israel counters with more shots. A quick exchange before Pereira lands a big shot. Pereira pushes Izzy to the cage with more good punches, knees and kicks. Izzy suddenly counters with a good punch. Pereira drops after another punch. A hammerfist from Izzy forces the referee to call for it.
 Israel Adesanya won via knockout at 4:21 of round 2.