Jose Aldo to Make Professional Boxing Debut on Feb 10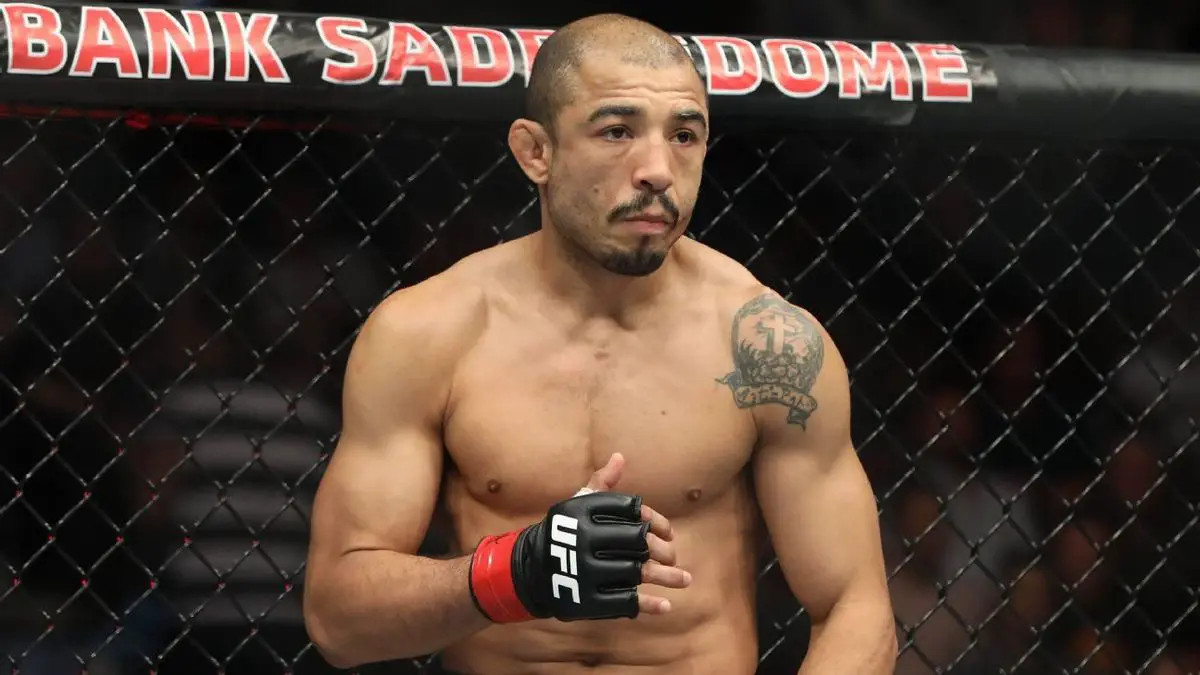 One of the greatest MMA featherweights of all time, Jose Aldo, is all set to make his professional boxing debut next month in Brazil. 
According to the latest report by MMA Fighting, Jose Aldo will compete on February 10 in Rio de Janeiro, Brazil, in a professional boxing match against a yet-to-be-announced opponent. 
The number of rounds and the weight class of this match haven't been revealed as well. But one thing is certain it will be a professional boxing match. 
The former WEC and UFC Featherweight champion bid his farewell to MMA after Merab Dvalishvili snapped his three-fight winning streak at UFC 278. 
Jose Aldo was undefeated in UFC until his infamous 13-second encounter against Conor McGregor at UFC 194, where he lost the title. It was also the shortest title fight in the history of UFC. 
Jose Aldo is still under contract with UFC. However, he has stated that Dana White would allow him to compete in sports other than MMA. 
Now, it remains to be seen who Jose Aldo will face in his professional boxing debut.