WWE Announces SummerSlam 2021 Date, Tickets from 18 June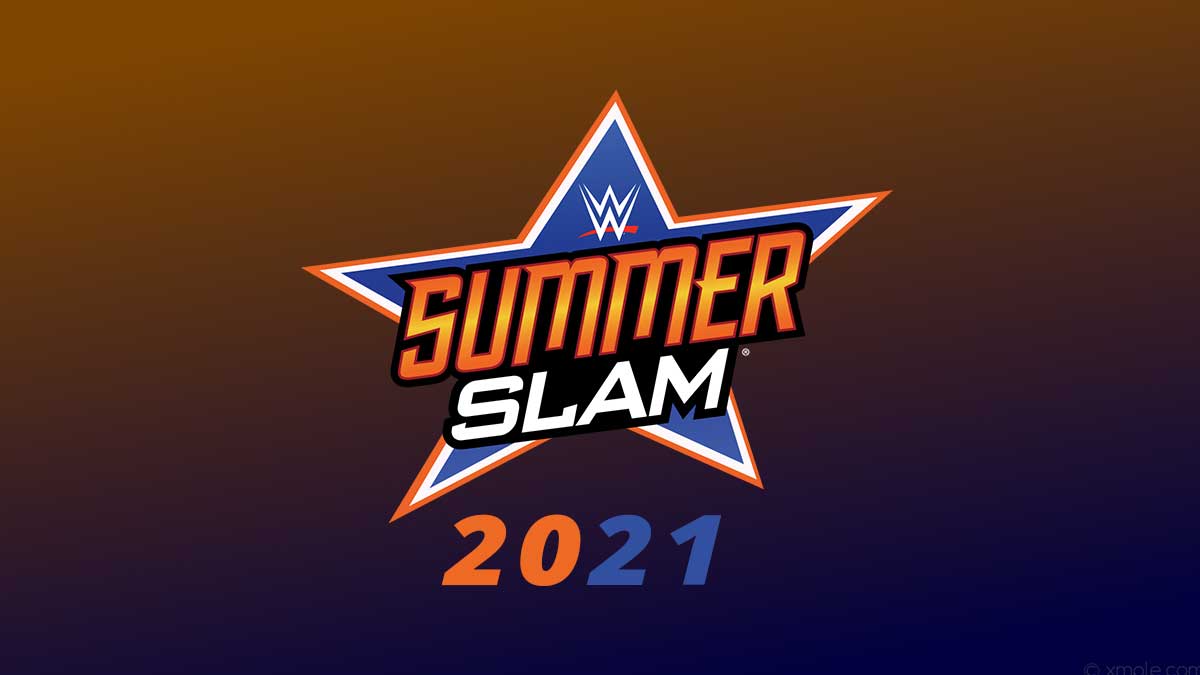 WWE has announced that SummerSlam 2021 PPV will take place on Saturday, 21 August.
The speculations were rife on Thursday that WWE is planning to hold SummerSlam 2021 PPV on 21 August. The date was a surprise as this would be the first instance in a long time that WWE would hold a single night main roster PPV on Saturday.
Sunday Nights have been traditional slots for all the PPVs for the main roster(barring events in Saudi Arabia). Night 1 of WrestleMania 37 took place on Saturday, 10 April, but it was a two-night event, with night two taking place on Sunday, 11 April.
However, WWE confirmed today that SummerSlam 2021 will take place on 21 August, which falls on Saturday. The location for SummerSlam will be revealed at the pre-race show of 2021 Belmont Stakes on next Saturday(5 June). For now, the location is rumoured to be Allegiant Stadium in Las Vegas. The tickets for SummerSlam will go on sale on 18 June.
It will be interesting to see if WWE will hold NXT TakeOver event on the SummerSlam week. Until last year, NXT TakeOver PPV use to precede WWE's big four PPVs- WrestleMania, SummerSlam, Survivor Series and Royal Rumble. Last year, TakeOver 30 took place on 22 August while SummerSlam was on 23 August.
However, no TakeOver event took place on the Saturday before Survivor Series 2020 and Royal Rumble 2021, and the same is likely to be the case with SummerSlam 2021 also. NXT held two nights of TakeOver: Stand and Deliver in WrestleMania week.
The next WWE PPV currently scheduled is NXT TakeOver: In Your House 2021 followed by Hell in a Cell 2021. WWE will then start touring with 16 July edition of SmackDown with Money in the Bank 2021 PPV taking place with fans on 18 July 2021.
Check this link for the list of upcoming WWE PPVs.