WWE SmackDown Live Results 6 August 2021: Roman & Cena on Road to SummerSlam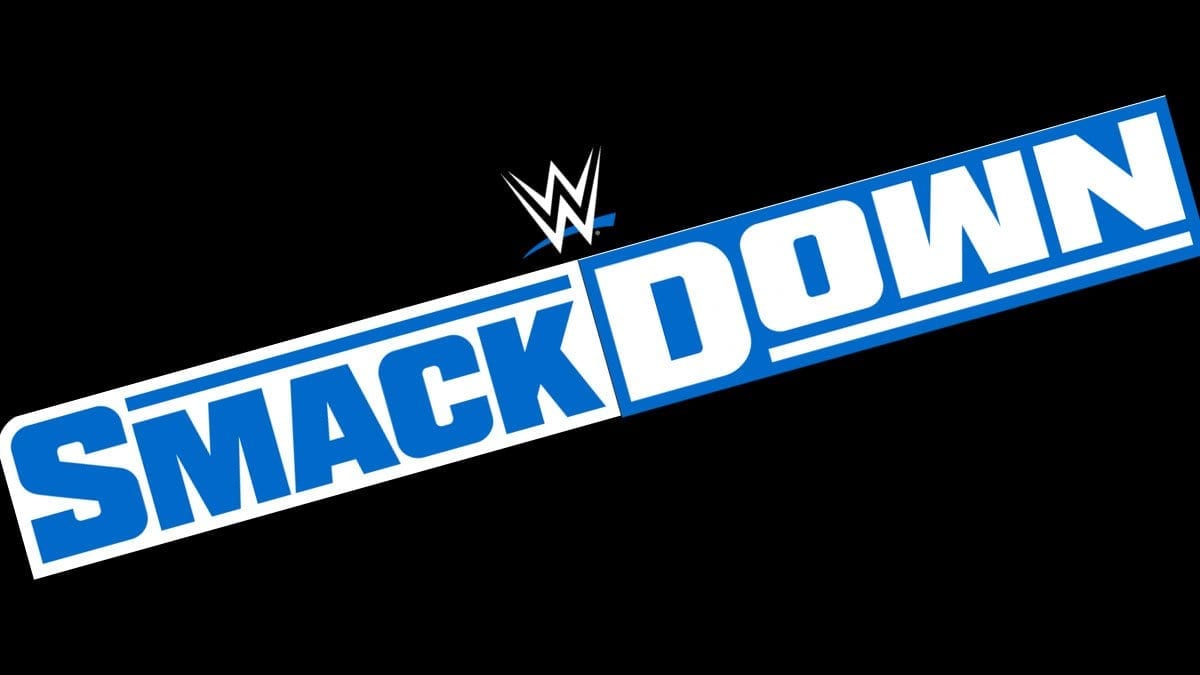 Welcome to the live blog for WWE SmackDown episode of 6 August 2021.
This week's SmackDown episode will revolve around a few pertinent questions on road to Summerslam 2021. After John Cena signed the contract for the Universal Championship match, how will Roman Reigns respond to him? Why did Sasha Banks have to backstab Bianca Belair? Will Edge vs Seth Rollins match get announced tonight? Check more on this in our preview here.
Tune in as we bring you complete action, live results, updates, list of winners and highlights from WWE SmackDown 6 August 2021 episode.
Show – WWE Friday Night SmackDown
Date – 6 August 2021
Location –  Amalie Arena, Tampa, FL, US
Time – 8 PM EST(7 August 2021 12 AM GMT/5:30 AM IST)
WWE SmackDown 6 August 2021 Quick Results
Jey Uso defeated Dominik Mysterio in a singles match via pinfall.
Shinsuke Nakamura defeated Apollo Crews in a singles match via disqualification.
Tegan Nox defeated Tamina Snuka in a singles match via pinfall.
Bianca Belair defeated Zelina Vega via pinfall to retain WWE SmackDown Women's Championship.
Finn Balor defeated Baron Corbin in a singles match via pinfall.
Sasha's Spotlight
Sasha Banks opens the show and takes us to the recap from last week. Sasha says she came back for the spotlight she deserves, the spotlight she created. And she will never let take away that spotlight again. She exposed Bianca last week and Bianca would have been nothing without her- No ESPY, no WrestleMania Main event, nothing. Bianca was ungrateful towards her and never thanked her for anything.
Bianca Belair comes out to a pop. Bianca recalls how Sasha begged her to choose her for WrestleMania after she won Royal Rumble. Banks just doesn't want her to shine, but she's been shining and representing. Belair enters the ring and Banks rolls out. Belair taunts her and asks if she's going to take another 4 months off. Banks is one of the greatest to lace up a pair of boots, and if she wants the title, it's on.
The music interrupts and out comes Zelina Vega. She says this is not happening right now. Vega taunts Belair and Banks as she enters the ring. Belair says she will see Banks at SummerSlam, but she will face Vega tonight. Belair's music hits and she exits the ring as Vega and Banks look on. Vega vs. Belair for the title is confirmed for tonight.
Jey Uso vs Dominik Mysterio
Dominik ducks a swing and hits a shoulder tackle. Another big tackle after they run the ropes. Dominik with an arm drag after coming from the top rope. Jey decks him to take over the control. Jey keeps control with some punches and chops. A big body slam is next for Dominik. He tries to rally but Jey punches him hard and forces him to roll to the floor. Dominik avoids a back body drop on the apron. Dominik with a basement slide dropkick and a suicide dive to take us to the break.
Jey is again in control after the break. We see Jimmy taking a cheap shot at Dominik during the break. Jey hits a neck breaker for a two-count. Jey misses in the corner. He goes for the Samoan Drop but Dominik elbows him and hits a neck breaker for a two-count. A standing moonsault from Dominik. He avoids swing by Jey and hits head scissors takedown into the turnbuckles. He drops Jey on the ropes for 619.
Jimmy tries to take a cheap shot again but Rey hits him with a seated senton on the floor. Dominik gets distracted and runs into a superkick from Jey. Jey hits the Usos Splash from the top and gets the pin.
Winner – Jey Uso
We see how Seth Rollins attacked Edge last week. Edge is backstage for an interview and calls Rollins an idiot for trying to stop him getting the Universal Championship. Edge tells Rollins to meet him in the ring tonight and he will show him what a selfish bst*d he is.
Shinsuke Nakamura vs Apollo Crews
Some standing switches to start with. Nakamura misses a kick but Apollo gets his kick spot on. Nakamura with a spinning heel kick and a knee drop. Apollo hits a big clothesline and a body slam. Nakamura hits a knee strike in the corner. Nakamura misses an attack in the corner. Apollo also misses his attack and Nakamura hits a running knee in the corner. Back and forth now as both men miss moves. Nakamura hits a knee strike. Commander Azeez pulls Nakamura out and throws him into the announce tables.
Winner – Shinsuke Nakamura(by DQ)
After the match, Azeez sends Nakamura back into the ring. Nakamura hits the Kinshasa on Apollo and sends him into Azeez before getting away from the ring.
We see the recap of how Finn Balor was attacked last week before signing the contract and John Cena ended up signing it. Paul Heyman comes out of Roman Reigns' locker room. Kayla is there if Reigns has some comments on what happened last week. Heyman takes shots at Tom Brady and the Tampa Bay Buccaneers. Heyman says the SummerSlam contract is a joke and the claim of Cena challenging Reigns at SummerSlam is meritless. He is not in mood to comment on it. Heyman turns around and runs into Big E, who shows off his Money In the Bank briefcase. Heyman looks a bit alarmed at Big E. We cut to another break.
Tamina Snuka vs Tegan Nox
Nox hits a dropkick on the back and uppercuts in the corner. Tamina runs her over and slams her to the mat. Tamina misses in the corner and Nox stomps on her. Nox hits back-to-back cannonballs. Nox goes for the shining wizard but misses. Tamina scoops her for the Samoan drop but Shotzi shoots a cannon from her tank that goes past them. Tegan rolls her up and gets the three count.
Winner – Tegan Nox
Nox runs aways to Shotzi on the floor and celebrate the win.
Zelina Vega goes to Adam Pearce and Sonya Deville and asks when is her SmackDown title match against Bianca. Pearce & Sonya tell her that just because Bianca accepted the challenge, Zelina won't get her title match. They instead announce a non-title match between later tonight.
Edge and Rollins
Edge says Seth Rollins is not around tonight. That's good for him otherwise he would have killed Rollins. Edge talks about Rollins costing him the title, but he would have done the same thing in the past. But it is not good for either of them and this feud is got to end. Rollins appears on the big screen via satellite. Rollins laughs at Edge and recalls how he smacked him with the camera last week. Rollins agrees that they are tangled together in this. But the Ultimate Opportunist was half the man that The Architect is.
Edge proposes a match at SummerSlam. Rollins asks him to give him time to think about it. Rollins also asks Edge to think about it. Rollins says what would happen if he stomps on someone whose neck has had triple fusion surgery three times. Rollins brings up Edge's family and Edge starts to yell at him.
Edge goes on about how Rollins is infatuated with him, but it never works out in his favor. Edge says at the end of the day, Rollins is just a lite version of him. Rollins also gets angry now. He says he is better than Edge in every way and Edge knows it. Rollins says Edge is on for SummerSlam. Fans pop as Edge looks on smiling from the ring. Edge's music hits as fans cheer him on.
Kayla Braxton is with Finn Balor. Balor is pissed at Baron Corbin for attacking him in the contract signing. Balor tells Corbin to mind his own business. Balor will teach him honor and integrity. Balor says when he is done with that, he has a bone to pick with John Cena next.
The Street Profits vs Robert Roode & Dolph Ziggler
The Street Profits make their entrance. After the break, Roode & Ziggler enter and we get how they won the tag team titles from the Profits.
Ford and Roode start. Ford slipped while doing a flip and Roode kicks at his midsection. Ford hits dropkicks to Roode and Ziggler. Roode catches him with Urinagi. Ziggler tags in and hits a dropkick. Dawkins breaks the pin. Roode comes back and kicks at Ford's ribs. Ford hits a step-up enziguiri.
Hot tags to Dawkins and Ziggler. Dawkins runs over Ziggler and hits a clothesline in the corner. Roode also eats a spinebuster. Ziggler rolls up Dawkins for a pin attempt but Dawkins hits the spinning neck breaker. Ford comes in but Roode sends him over the ropes. Dawkins clotheslines him to the floor. Ziggler hits the fameasser but Dawkins kicks out. Dawkins hits another spinebuster and tags Ford to hit the splash from heaven to get the win.
Winner – The Street Profits
Bianca Belair vs Zelina Vega
Bianca throws Vega across the ring. Vega sidesteps in the corner and unloads on Bianca. Bianca rolls her over and pound on her. Bianca slams Vega in the turnbuckles in every corner. Vega rolls her up for the pin. Vega drops Bianca on the ropes and uses the ropes for leverage to put pressure on Bianca. Bianca sends her out of the ring upon being released. Bianca scoops her up but Vega avoids the move and slips out to the floor.
Sasha Banks' music hits and she comes out to the stage. Bianca scoops Vega in the Bench Press slam but Vega counters and hits her with head scissors. Vega hits her with the running knees now. Vega takes her back to the ring quickly and gets a quick two-count. We cut to the break.
Vega is in control against Bianca as we return. Bianca rolls up for a two-count before getting her in a powerbomb position. Vega takes her down and gets another two-count. Vega boots Bianca in the corner. Bianca overpowers her but Vega again manages to bring her down for another two-count. Bianca counters in the corner for a two-count. Vega comes back with a clothesline. Vega puts on a chin lock. Bianca gets to her feet as the crowd cheers for her. Vega puts her in another submission move.
Bianca fights back and runs over Vega with a tackle. Vega goes for the triangle. Bianca picks her up and Vega goes for the sunset flip. Bianca slams her to the mat and then hits a body slam for a two-count. Vega hits a knee in the corner and puts on the chin lock again. Bianca gets to her feet and Vega puts on the sleeper hold. Bianca turns it around into a suplex. Bianca goes for the delayed vertical suplex but Vega turns it into a DDT.
Vega gets to her feet and hits a knee strike. Bianca gets to the floor and catches Vega in the dive. Bianca slams Vega into the barricade and takes her back to the ring to hit KOD for the pin and the win.
Winner – Bianca Belair
Paul Heyman tells Roman Reigns that Finn Balor vs Baron Corbin is going on last in the night. Roman says it's interesting.
Finn Balor vs Baron Corbin
We cut to the stage where Finn Balor is making his entrance for the match. After the break, Balor waits for Corbin. Corbin comes out without any music again. We get the replay from last week again as Corbin enters.
The bell rings and Balor charges at Corbin. Corbin gets behind the turnbuckle and asks for a mic. Corbin apologizes to Balor for last week and says he is desperate. Balor says the apology is not accepted and starts unloading on Corbin. Balor kicks at Corbin's legs. Corbin sends him into the other corner. Balor gets on the apron and Corbin slams him into the ring post. Corbin pulls him back with a suplex. Corbin unloads on Balor with punches.
Balor comes back with a Pele kick. Balor takes Corbin down and unloads. Balor with the double leg stomp now and more stomps as the crowd cheers for him. Balor kicks at Corbin's legs and trips him. Balor with the shotgun dropkick and the Coupe de Grace to get the pin.
Winner – Finn Balor
Balor takes the mic after the match. He says he would have smiled and accepted what happened last week. But this Finn is not smiling and wants to face Roman for Universal Championship. And if he has to go through John Cena for it, he will do so. Balor asks for time and place from Cena for a showdown.
Roman Reigns' music hits and he comes out with Paul Heyman. Some boos from the crowd as Roman makes his entrance. He raises the title in the air and the pyro takes us to the break.
Roman is entering the ring as we return. Roman and Finn stand in front of each other. Heyman gets a mic to Roman. Cena chants go on in the arena. Roman says Heyman has made his position clear on what happened last week. Roman says Finn didn't remember that he tried to give him an opportunity. So, when Balor comes into his ring, he should keep Roman's name out of his mouth. Roman throws the mic at Balor and goes to leave. Balor pushes him out of the ring and poses with the shotgun pose. Roman stares at him from the floor. Roman comes back to the apron.
The Usos attack Balor as he was focused on Roman. They beat Balor around and Roman starts to go back. Jey gets to the top for the splash. Balor trips Jimmy into the splash instead. Roman was already on the ramp when this happened. Balor fights back against The Usos one by one. He sends them both out to the floor and hits them with a suicide dive. Balor mocks Roman again with the shotgun pose. Roman removes his jacket and enters the ring. Balor catches him at the ropes and hits him with the sling blade.
The Usos attack Balor again. Roman hits him with the Superman punch. Jey hits him with the splash. Roman puts on the Guillotine clutch. Balor taps out and Roman leaves the hold on. Balor is down on the floor and Roman stands tall over him as the show goes off the air.