Undertaker vs Fiend Possibly in Plan for WrestleMania 37?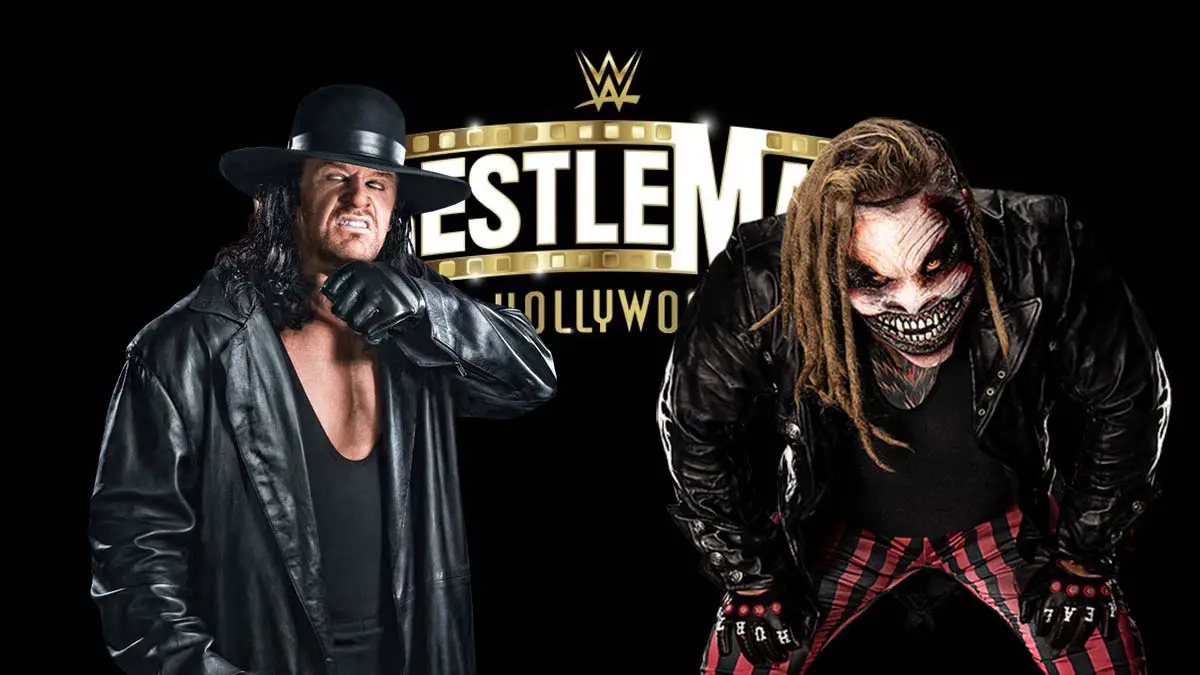 Undertaker Wishes For A Match Against The Fiend
Undertaker appeared for an interview with the New York Post where he expressed that he could have done something special with the Fiend.
Calling The Fiend as the strongest character in WWE at the moment, the Deadman advised Wyatt to be totally invested in the character. Taker said, "When you have people outside writing for you, sometimes they get a little carried away and you're just like, 'Okay, let's do that'."
He continued, "I hope he stays really invested in it and says no when he has to say no and do what's right for that character because it's really the strongest character WWE has right now."
Undertaker expressed that he wanted to face The Fiend if he had some gas left in him. He also recalled him beating Bray Wyatt at WrestleMania 31.
Wyatt's Teaser
Last week, WWE tagged Wyatt in The Undertaker's best matches video. The video was captioned Taker had faced them all – Triple H, Shawn Michaels, John Cena and also Bray Wyatt.
Wyatt notoriously hinted that Taker has not faced his alter-ego The Fiend. You can check his reply below which was captioned, "Not quite All."
Undertaker Appearing at Survivor Series
The Undertaker is appearing at Survivor Series 2020 is what is being promoted as his final farewell. Taker announced his retirement earlier this year in the Last Ride documentary. However, The Undertaker said in a recent interview how he wants to give back to the younger guys.
With a whole year's rest, The Undertaker might be ready for a match against the Fiend to put him over. A win over the Undertaker, and that too at WrestleMania, will definitely work magic for the Fiend's character. And all that could start when the Deadman appears at Survivor Series 2020.
A Proper Farewell at WrestleMania
Undertaker's last match was at WrestleMania where he wrestled AJ Styles in a cinematic style "Boneyard Match." The announcement about his retirement came a couple of months later in June.
The farewell is also coming at Survivor Series this month. But Taker's retirement will always feel incomplete until a farewell match at WrestleMania in front of the fans. Especially due to Undertaker's famous WrestleMania streak. And Taker putting over the Fiend will be the perfect farewell for him.