Taya Valkyrie Contract with Impact Over
Former Impact Knockouts Champion Taya Valkyrie has finished up her contract with Impact Wrestling.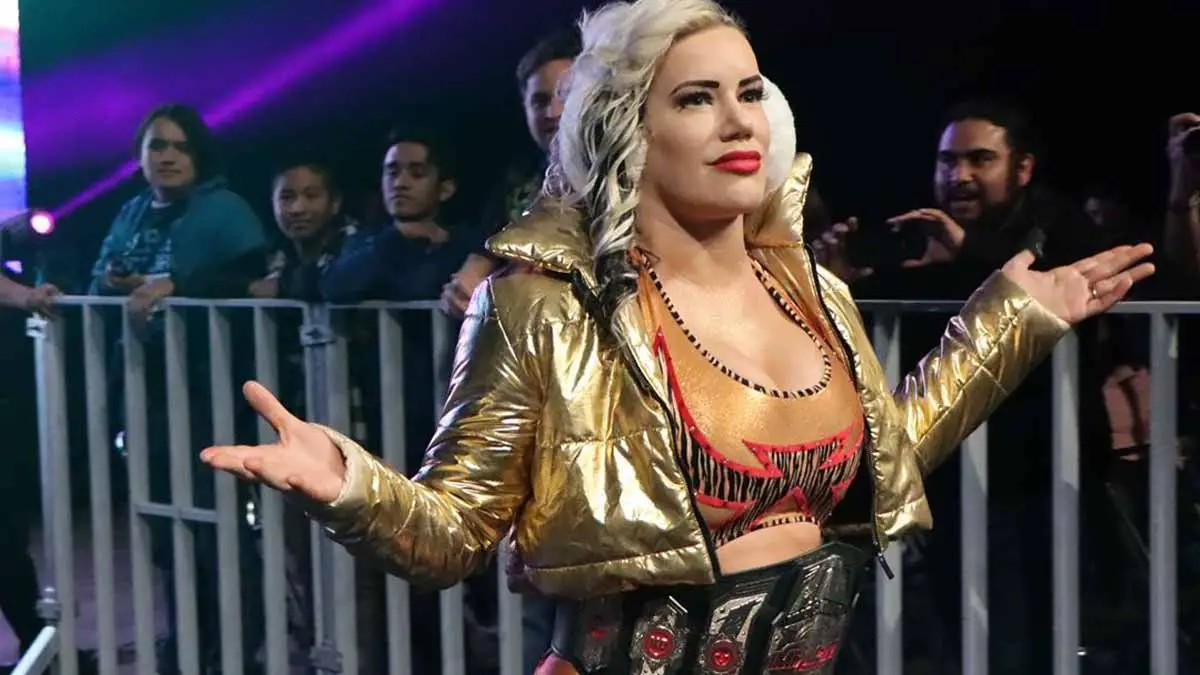 Taya Valkyrie's contract with Impact has completed and she is written off TV after an angle on the latest episode. The confirmation regarding this came from PWInsider who reported that her deal with Impact got over in December 2020 but she stayed to finish up till Hard to Kill PPV.
Valkyrie lost to Impact Knockouts Champion Deonna Purrazzo at Hard to Kill 2021. Earlier in the day, Fightful was reporting that Valkyrie was present at the tapings for Impact's weekly TV show tapings on both Sunday and Monday.
Last night's Impact episode featured an angle which saw Taya Valkyrie getting arrested after the reveal that she set up Larry D to shoot John E. Bravo at the Bravo-Rosemary wedding last year. Tommy Dreamer and Acey Romero, who were investigating the incident, confronted Taya and she accepted the charges, while also adding that her regret is that Bravo did not die.
After Taya was dragged out by the security, Acey wondered where Taya is will end up. To which Dreamer replied that if she's lucky, she's going to Jacksonville State Prison(refernce to AEW) but if she isn't, she'll be going to Stamford Correctional(reference to WWE) for 2 years with an option for a third year and trust him, that will change a person together. Romero said he hopes she doesn't end up in Baltimore(reference to ROH).
Taya Valkyrie debuted with Impact in 2017 and has later become the longest-reigning Impact Wrestling Knockouts Champion in the company's history. In real life, she is the wife of WWE Star John Morrison.
A graduate from Storm Wrestling Academy, Valkyrie is currently also contracted to AAA Lucha Libre where she is AAA Reina de Reinas Champion. It is currently details if she has been discussing any contract with WWE, AEW or other promotion.