SuperStar Spectacle Taping Date Confirmed
WWE will be taping Superstar Spectacle- a special event for the Indian market – ahead of SmackDown next week.
WWE sent out the Thunderdome invites for Superstar Spectacle event taping which has confirmed the date of the taping of the event. The call time to join WWE Thunderdome for the event is 8:30 PM IST(10 AM EST) on 22 January 2021.
The event will air on 26 January 2021 at 8 PM IST(9:30 AM EST). India celebrates its Republic Day on 26 January.
Currently, it is not confirmed whether WWE will be taping some additional segments or matches on any other dates. Earlier reports suggested that WWE might tape the show over two or three days.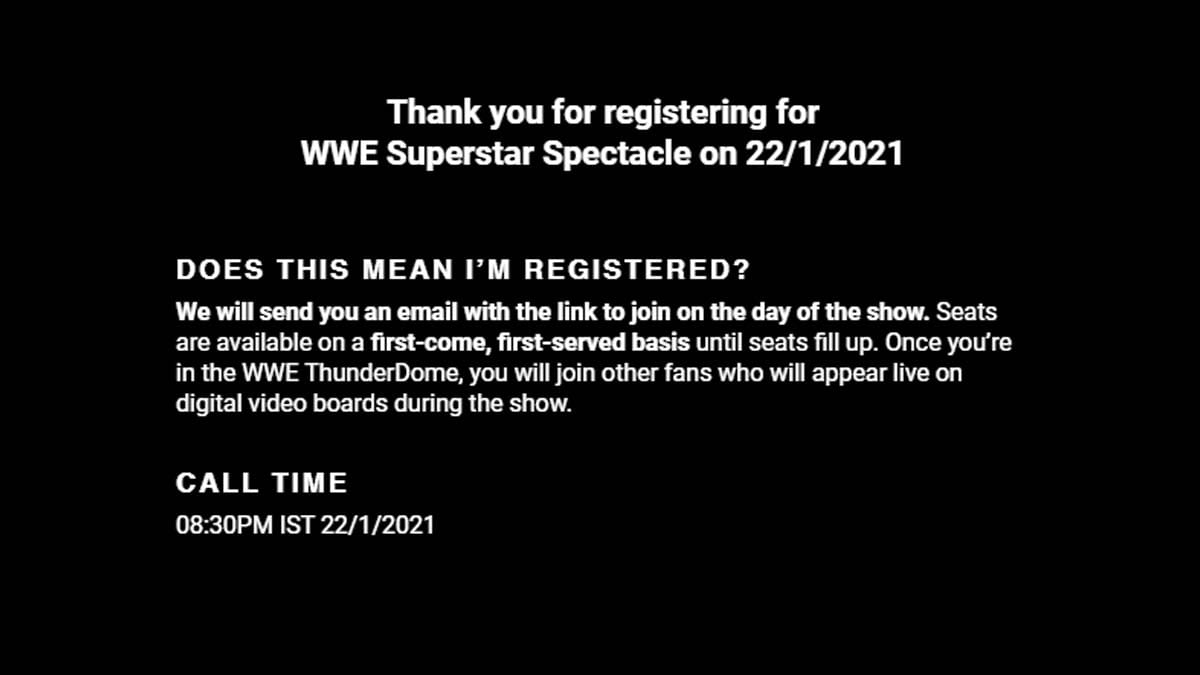 Many mainstream WWE stars are advertised to appear for Superstar Spectacle like WWE Champion Drew McIntyre, Rey Mysterio, WWE RAW Women's Champion Asuka, AJ Styles, New Day and many others. WWE Hall of Famer and 16 times World Champion Ric Flair is also announced.
The event also has many stars of Indian origin scheduled to appear. Former WWE Champion Jinder Mahal is set to make his return from injury. 205 Live stars Bollywood Boyz- Samir Singh & Sunil Singh, NXT stars Indus Sher(Rinku Singh & Saurabh Gurjar) and Kavita Devi Singh are advertised.
WWE has also announced Developmental Talents – Dilsher Shanky, Giant Zanjeer and Guru Raaj for the show. Keep following this space as we will be bringing you the latest updates from the Superstar Spectacle tapings.