Braun Strowman Attacks Tyson Fury at WWE Performance Center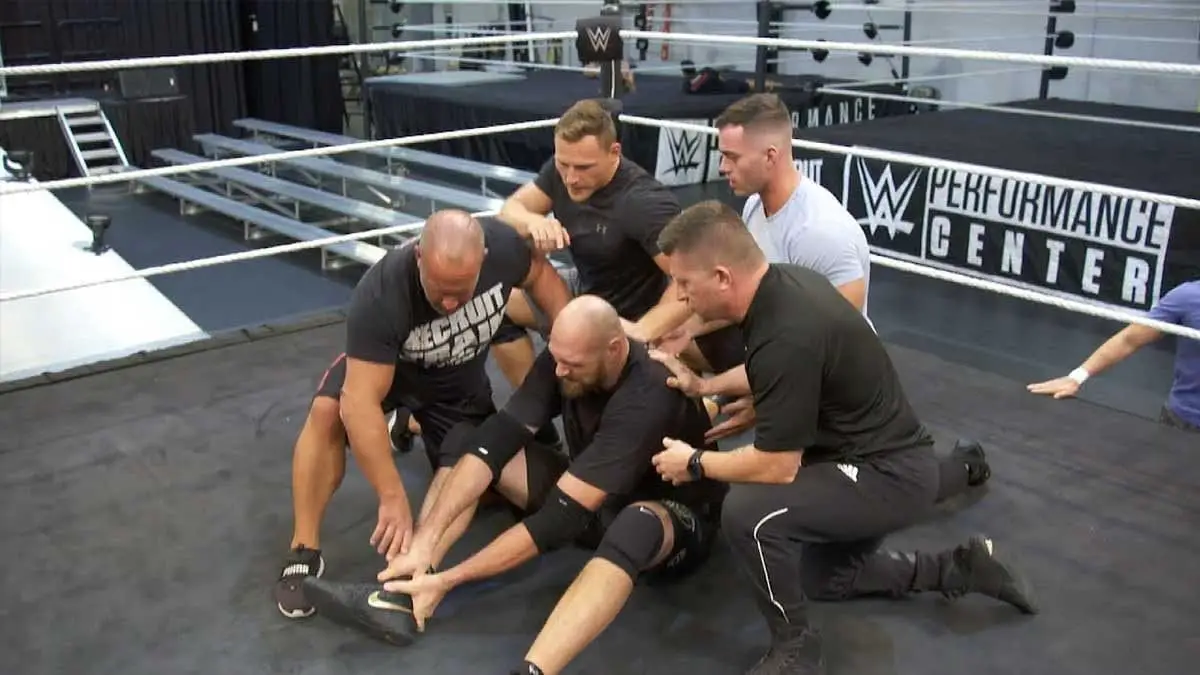 Lineal Boxing Heavyweight Champion Tyson Fury was attacked by Braun Strowman while he was training at the WWE Performance Centre.
Tyson Fury is scheduled to face Braun Strowman in his WWE's debut match. The match will take place on WWE Crown Jewel 2019 on 31 October 2019 at King Fahd Stadium in Riyadh, Saudi Arabia.
Tyson Fury was training for his debut, learning the lockup, running the ropes and shoulder tackles. As he ran to the rope and turned back, Strowman came running into the ring and tackled him to the floor. Fury was seen clutching his ankle and selling the injury as he got up.
As Fury's entourage kept shouting at Strowman's unprovoked attack. Fury tried to dismiss the effect from the attack, shouting, "I don't need no medicals, I'll be alright." Strowman also hit back at him, saying "You're in my world, now."
This is the second time they have got physical. Their first showdown resulted in a massive brawl on Raw two weeks ago. In between, they got into some taunting at the press conference in Las Vegas.