SmackDown Score Big Rating on Fox Debut with 3.8 Million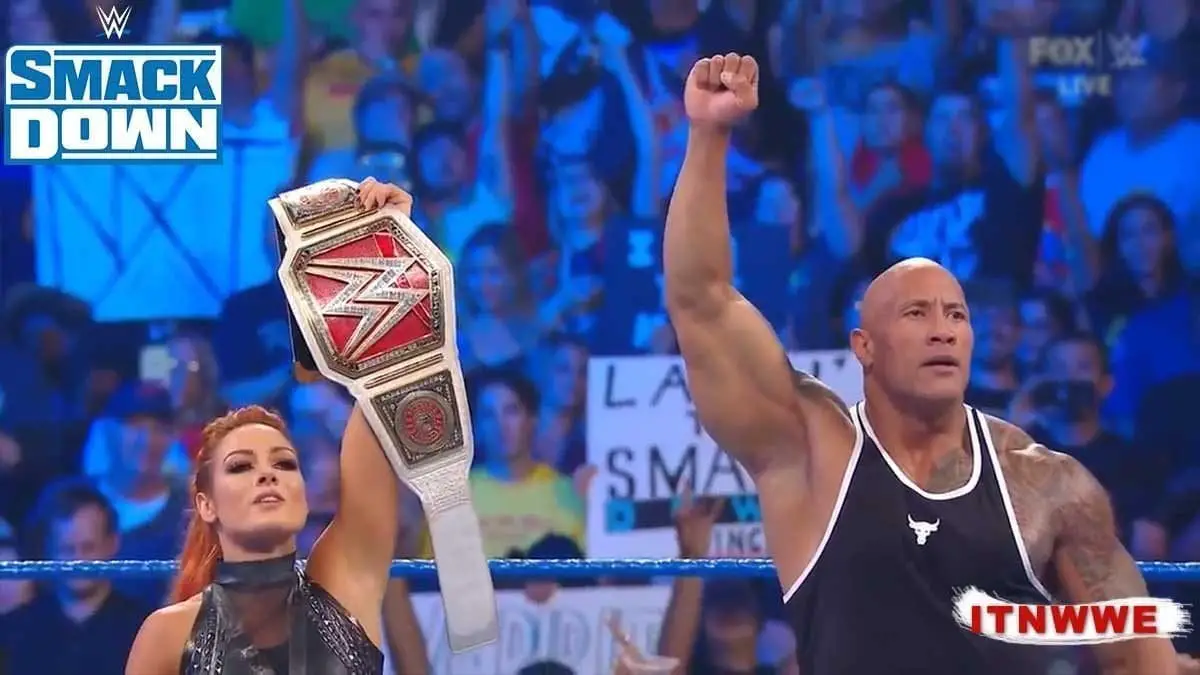 Friday Night SmackDown has scored big in TV rating on its Fox Network Debut, drawing 3.869 million viewers in the US market.
WWE was celebrating SmackDown's 20th anniversary as the blue brand was moving to Fox Network in a deal that is worth more than $1 billion. This week's debut episode featured a WWE Championship match between Brock Lesnar and Kofi Kingston, the Rock returning to WWE almost after 5 years and several celebrities from other fields apart from past and present WWE superstars.
With Fox debut, SmackDown has done a soft reboot with a new stage, a new theme song, a new commentary team, some tweaks in the presentation among other things. And all of those efforts seem to be working once the ratings came out.
According to Showbuzz Daily, the first hour of the show was watched by 3.92 million people. This was followed by 3.82 million in the second hour with just a 2.6 drop. This is 84% up from 2.099 million viewers for the final episode on the USA Network for SmackDown. And if we compare it with Monday's RAW season premiere, it is around 60% more.
SmackDown topped the night in the 18-49 demographic by averaging a 1.35 rating over the two hours. Comparatively, AEW Dynamite drew 0.7 on Wednesday night. For the overall viewership of the night, SmackDown was number #5 behind Blue Bloods (7.387 million), Hawaii Five-O (6.393 million), Magnum P.I. (6.024 million) and The Blacklist (3.965 million).
This number is also a big jump from the numbers that SmackDown drew in the last two years. In 2017, the blue brand drew around 2.5 million viewers on average while 2018 saw that number drop to 2.3 million. This year's viewership on the USA network was faring around 2.1 million with a high of 2.269 million and a low of 1.8 million.