WWE SmackDown 4 October 2019: Live Results & Updates
Welcome to the Live Results and Updates blog for WWE SmackDown from 4 October 2019. SmackDown will enter into its new era with a new home on the Fox Network, a new day on Friday, a new theme song, a new logo, a new set, etc, etc. And we are here to get you through the first episode of that version of SmackDown.
Date- 4 October 2019
Location- Staples Center, Los Angeles, California, US
Start Time- 8 PM EST(5 October 2019 12 AM GMT/5:30 AM IST)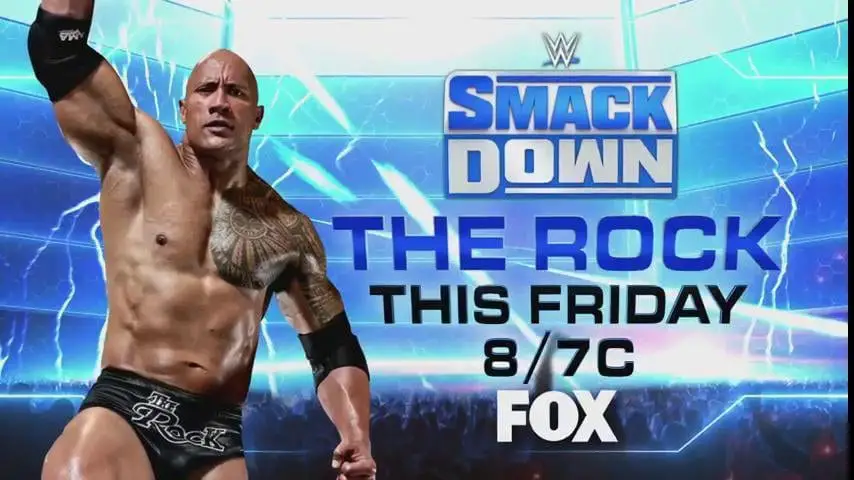 Michael Cole's voice greets us for the Fox Debut episode. WWE Chairman Vince McMahon and Chief Branding Officer Stephaine McMahon come out to the ramp to "welcomes us to history, to the Fox and to Friday Night SmackDown." After this one line promo, the new theme song for SmackDown- "We are Ready" comes to the screen. As soon as the song ends, Becky Lynch comes out to the ring. A presentation add-on on the side with Becky's championship wins.
The Man, The King and the Great One!!
Becky takes the mic in the middle of the ring amid huge cheers. She is delighted to open the show tonight as this is the brand where she broke through the glass ceiling. She has barely started her promo when King Corbin's entrance interrupts her. Corbin already has a mic in his hand as he makes his way to the ring. She tells Becky that people do not want to see her.
Corbin approaches the apron and asks if she really still thinks she's The Man. She warns him to take one more step and he will find out. And once again an early cutoff as it the Great One makes his entrance. The Rock is here. He takes his sweet time to take the crowd's adulation which is huge.
He takes his jacket off and the crowd pops louder. Rock quickly removes his jacket and then marches to the ring. The Great One hits the corner to pose as Becky and Corbin stare him down. Rock comes down and stares back at Becky. He offers his hand and they shake. Rock raises his hand to show some love to Corbin. Rock recalls uttering a phrase to some jabroni many many many many moons ago when he uttered, "Lay the SmackDown", and that phrase would change the world forever.
Rock goes on about how the word "SmackDown" has become a show, an institution with more than 1000 episodes, airing in 180 countries. He goes on with a promo in his inate style and calls Corbin a broke-looking Burger King on crack. Rock says we're all here live on FOX, in front of the millions – The Rock, The Man and Cracky, all waiting on The Rock to say that finally, The Rock has come back, and the chanting begins again. Corbin interrupts and is swarmed by the boos from the crowd.
Corbin says he just needs to make a correction. This isn't Rock's home any longer and he's not The Great One anymore. Rock says Corbin winning King of the Ring doesn't make him King and he looks more like a 35 year old virgin hanging out at Comic Con. Rock says Becky is The Man but we don't see her walking around here with a pair of testicles. Becky adds that if she did, they'd be bigger than Corbin. Fans chant for Becky. Corbin says his testicles are perfectly adequate, and he will dress how he wants because he is superior to Rock, Becky and everyone else. Corbin goes on about Los Angeles and knocks LeBron James.
Fans chant "Rocky!" now. Rock asks Corbin if what he thinks is he's superior to everyone else? Corbin goes to respond but Becky interrupts with the "It doesn't matter!" line. Rock puts Corbin over by mentioning him retiring WWE Hall of Famer Kurt Angle and some other accomplishments. Rock and Becky go on about Corbin, calling him a "Super Tough Dude" and this leads Rock to getting fans to chant "STD!" at Corbin because that's what they think when they see him now. Becky says that's going to stick with Corbin for life. Rock says this is what happens when Corbin comes out and disrespects The Man, the fans and the jabroni beating, pie eating most electrifying man in the history.
They all ready for a fight now. Rock and Becky take turns rocking Corbin with punches between them now. Becky hits a leg drop on Corbin and the Rock delivers The People's Elbow. Becky with a roundhouse kick to Corbin, sending him right into a Rock Bottom. The Rock's music hits as he stands tall with Becky once again. Rock exits the ring and then points back at Becky in the ring.