Rumors About Drew McIntyre vs Randy Orton Clash of Champions Match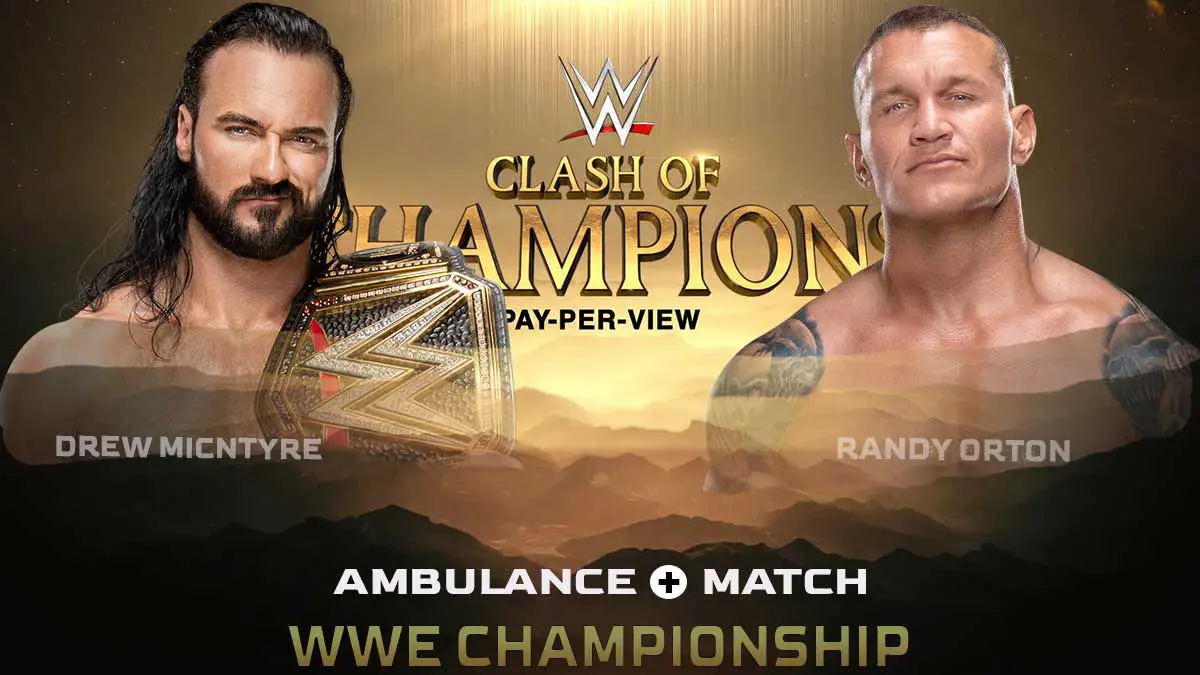 As per the latest round of rumors, Drew McIntyre might be losing his WWE Championship to Randy Orton at Clash of Champions.
Drew McIntyre will defend the WWE World title against Randy Orton at Clash of Champions in an Ambulance match. This will the second title match between them after McIntyre won the previous encounter at SummerSlam.
Dave Meltzer provided some updates about WWE's plans for the said match on the latest Wrestling Observer Newsletter. As per Meltzer, the chances of Randy Orton winning the WWE Championship at Clash of Champions are very high.
Meltzer argued that this is also the reason why WWE chose a gimmick match. This will protect McIntyre from taking a pin and Orton getting the title regardless. Meltzer also noted that Orton has two consecutive PPV losses- vs McIntyre at SummerSlam and vs Keith Lee at Payback.
So, it would not make sense for the Viper to take yet another clean loss at this time. Especially since WWE is still planning the Orton vs Edge WWE Championship match for WrestleMania 37.
Drew McIntyre is the WWE Champion for more than 5 months now and has faced every major heel wrestler there is on WWE RAW. Hence, WWE might be putting an end to his current title reign before it turns like another mess like Seth Rollins' reign last year.
Randy Orton, on the other hand, has seen his stocks rise since his win over Edge at Backlash 2020 in what was dubbed as "the Greatest Wrestling Match Ever." With WWE fighting a battle against dropping TV ratings, they might once again root towards a more familiar face as the WWE Champion for now.