Rounds Match, Stark vs Jade Announced for WWE NXT August 9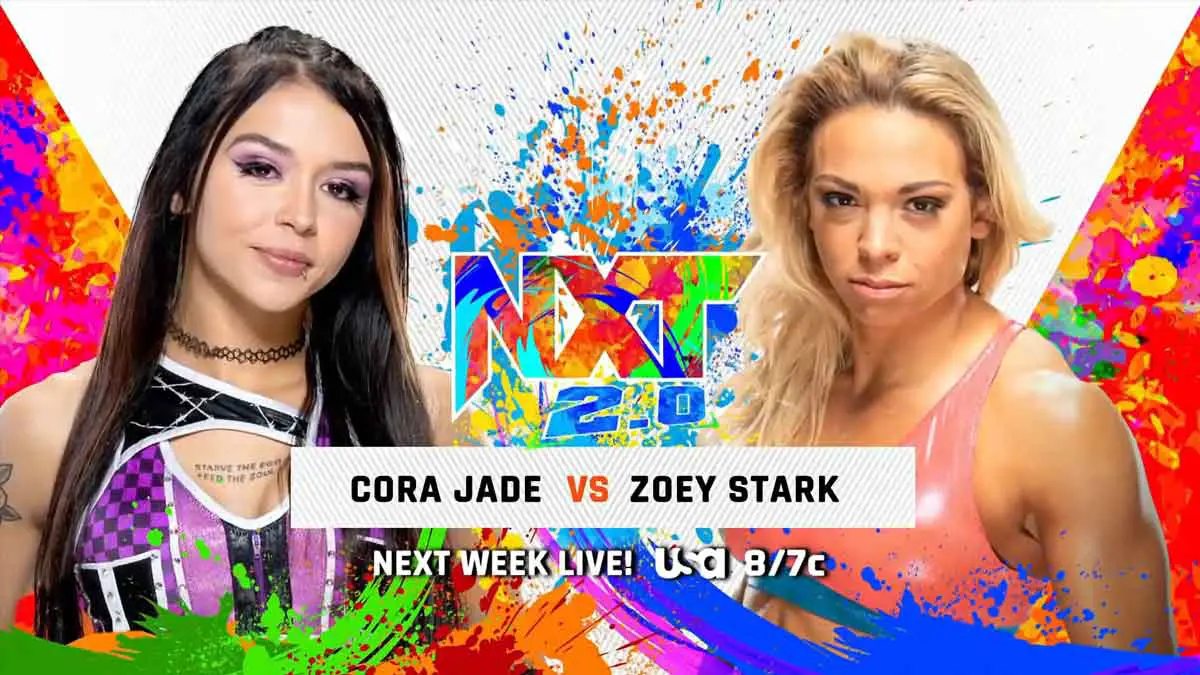 WWE NXT has announced two matches for next week's show on August 9, 2022.
Cora Jade and Zoey Stark will clash in a singles match after NXt Women's Champion Mandy Rose proposed a scenario for Jade to get a title shot.
Zoey Stark is set to face Rose for the title at NXT Heatwave. After Stark attacked Rose after her win over Sarray on this week's episode, Rose told Jade to take out Stark and proposed that Jade could get a title shot if she manages to take out Stark. WWE later announced that Starks and Jade will face off on next week's show.
Wes Lee and Trick Williams will face each other in a British Rounds match. The rivalry between them has been going on for the past few months. Lee took offence to Williams comparing himself to Muhammad Ali and posing like him. So, he proposed another match between them to put Williams in his place. To prove that Williams is not like Ali, Lee himself proposed the Rounds match.
A typical British Rounds Match is generally a two-out-of-three falls with 6 rounds of three minutes each. The round ends when a fall occurs at any time in that round. The match could end when a wrestler gets two falls or in event of disqualification or knockout.
Next week's episode will be the final show before the NXT Heatwave special on August 16 episode. Keep tuned in for more updates on the show.