Report: Reigns vs Lesnar on Schedule for WWE WrestleMania 38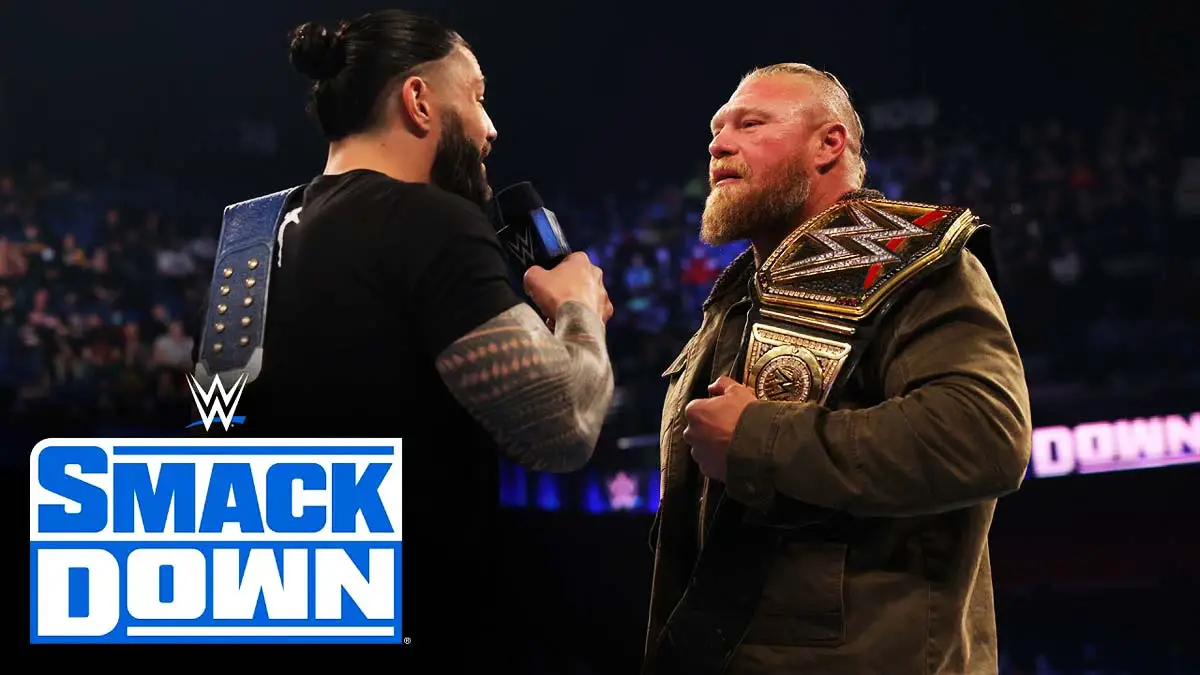 WWE still has plans for Roman Reigns and Brock Lesnar to clash at WrestleMania 38, as per the latest report.
After Roman defeated Brock at Crown Jewel 2021 event, Lesnar returned for a rematch for Universal Championship at Day 1. That match was expected to end with a big angle to set up the rematch between them at WrestleMania 38.
However, those plans were doomed when Roman tested positive for COVID-19 just days before Day 1 event. WWE then put the Beast Incarnate in the WWE Championship Fatal 5-way match, which he ended up winning to become the new WWE Champion. Lesnar then challenged the Tribal Chief for a title vs title match, which Roman declined.
As per the latest report from Dave Meltzer on Wrestling Observer Newsletter, the match between Roman Reigns and Brock Lesnar is right now scheduled to be the main event on the second night of WrestleMania 38 on April 3.
But, it will be interesting to see how WWE reaches there. Lesnar is the WWE Champion right now while Roman Reigns holds Universal Championship. Is it going to be a title vs title match as Lesnar suggested or a title unification match?
It is also heavily rumored that Reigns might drop the title to Seth Rollins at Royal Rumble. If that happens, will Lesnar have something to do with it? Things might become clear at Royal Rumble whether or not Roman and Brock will add another match to their long rivalry.
Keep tuned in for more news and updates from WWE.