WWE RAW 18 January 2021: Preview, Matches, Start Time
Check out the preview, matches announced, and start time for the WWE Monday Night RAW episode of 18 January 2021(1/18/2021) featuring Asuka vs Alexa Bliss & more buildup towards Royal Rumble 2021 PPV.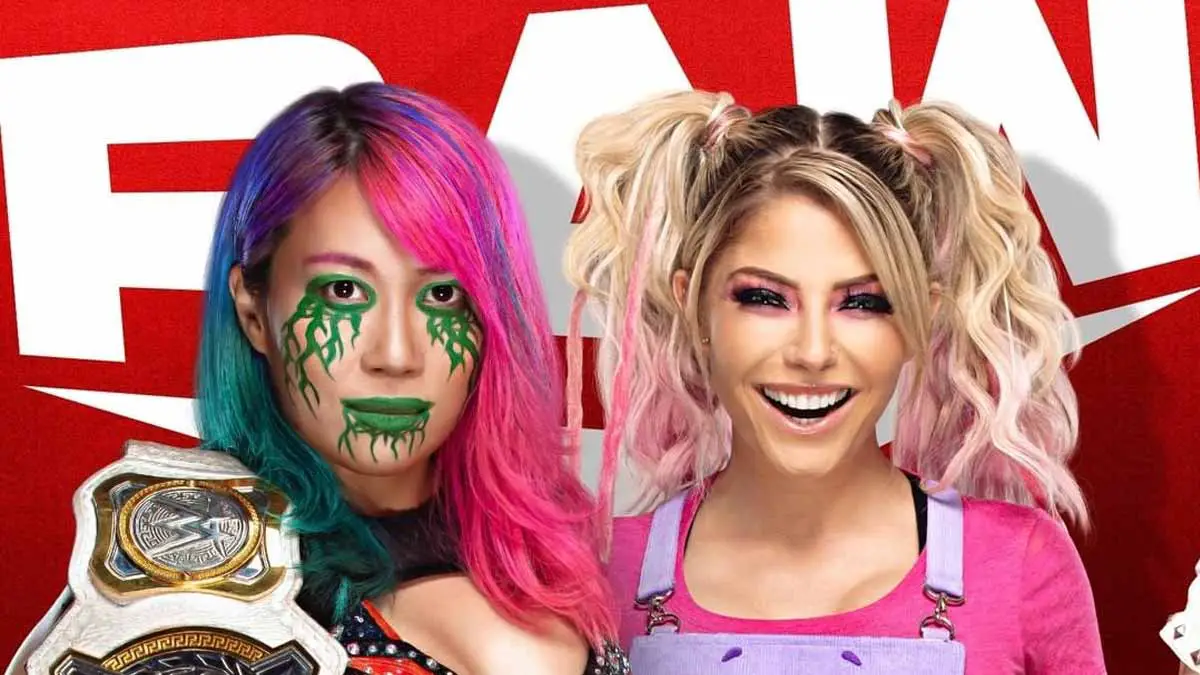 Date- 18 January 2021
Location- Tropicana Field, St. Petersburg, FL, US
Time- 8 PM EST(19 January 2021 1 AM GMT/6:30 AM IST)
Alexa Bliss vs WWE RAW Women's Champion Asuka
Since Alexa Bliss has been aligned with The Fiend, we have hardly seen her wrestle in the ring. Her last match came against Nikki Cross back in November. That remains her only match since moving to RAW in WWE Draft 2020.
All this will change as she is set to battle WWE RAW Women's & Tag Team Champion Asuka. There is no particular back story between the two of them recently. But they tried to sell the match via some back and forth on Twitter.
However, Bliss interfered in Randy Orton's match last week when he faced Triple H. Will Orton return the favor this week in some sort?
Will Drew McIntyre and Goldberg Appear on RAW?
Drew McIntyre accepted Goldberg's challenge for Royal Rumble to put his WWE Championship on the line. After he was tested positive for Coronavirus, McIntyre appeared in a recorded video last week on RAW. We know Goldberg appears very few times even when some storyline was going on for him. Will we see any of them on the show tonight?
More Buildup For Royal Rumble 2021
Till now, only 2 matches are currently announced for Royal Rumble 2021 PPV apart from the traditional Battle Royals. Even for men & women Rumble matches, only 8 and 6 participants are announced till now. So, there is a lot to be buildup for the first big PPV of the year.