NXT TakeOver- WarGames 2019 Match Card, Preview & Predictions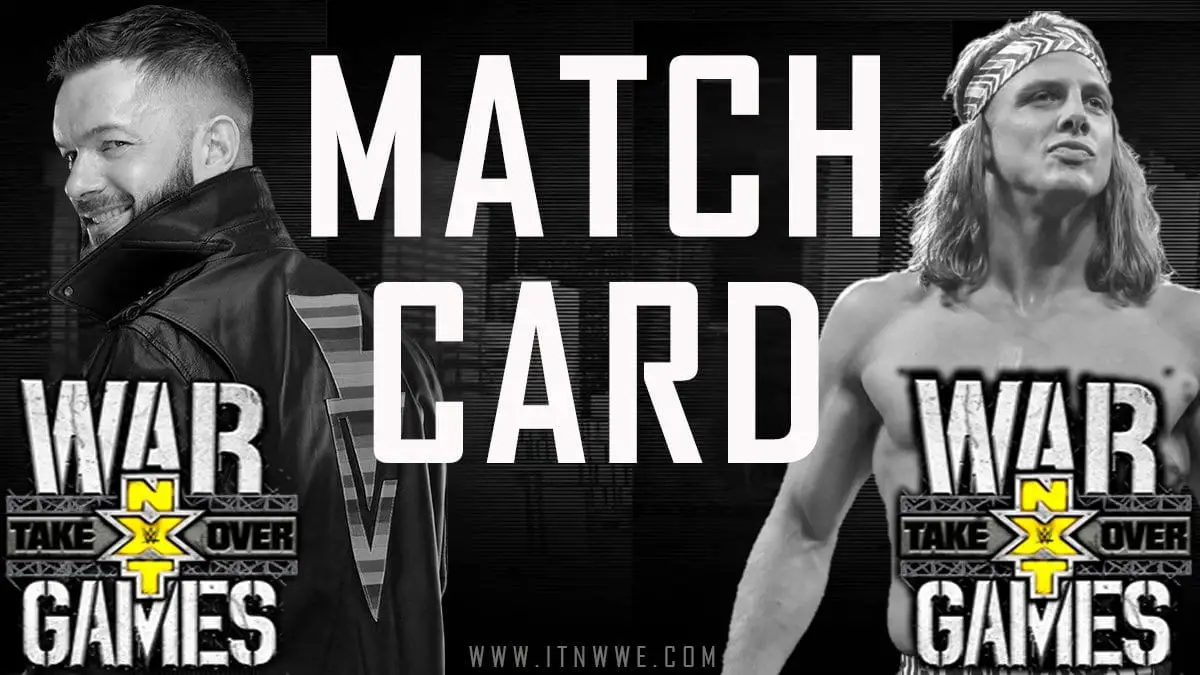 NXT TakeOver- WarGames 2019 will NXT's first TakeOver event after its move to the USA Network and there are a lot of anticipations for it. The build-up, with the two hours of TV time each week, has done goods for TakeOver. And this only makes it more important for NXT to put on a great show. But if we know anything about NXT TakeOvers, they always deliver and never disappoint.
Date- 23 November 2019
Location- Allstate Arena, Rosemont, Chicago, Illinois, US
Start Time- 7 PM ET(24 November 2019- 12 AM GMT/5 AM IST)
Preshow Timing- 6:30 PM ET(11:30 PM GMT/24 November 2019- 5 AM IST)
NXT TakeOver- WarGames 2019 Match Card
Angel Garza vs Swerve Scott(Pre-show Match)
Finn Balor vs Matt Riddle
Men's WarGames Match – The Undisputed ERA(Adam Cole, Roderick Strong, Bobby Fish & Kyle O' Reilly) vs Tomasso Ciampa, Keith Lee, Dominic Dijakovic + Mystery Member
Women's WarGames Match – Shayna Baszler, Io Shirai, Bianca Belair & Kay Lee Ray vs Rhea Ripley, Candice LeRae, Mia Yim & Dakota Kai
Pete Dunne vs Damien Priest vs Killian Dain – NXT Championship #1 Contender Match to Face Adam Cole at Survivor Series
Where to watch NXT TakeOver- WarGames 2019?
NXT TakeOver- WarGames 2019 will be available through WWE Network. WWE Network is free for the new subscriber for one month. The show will also be available through traditional PPVs.
NXT TakeOver- Wargames 2019 Storylines Preview & Predictions
Angel Garza vs Swerve Scott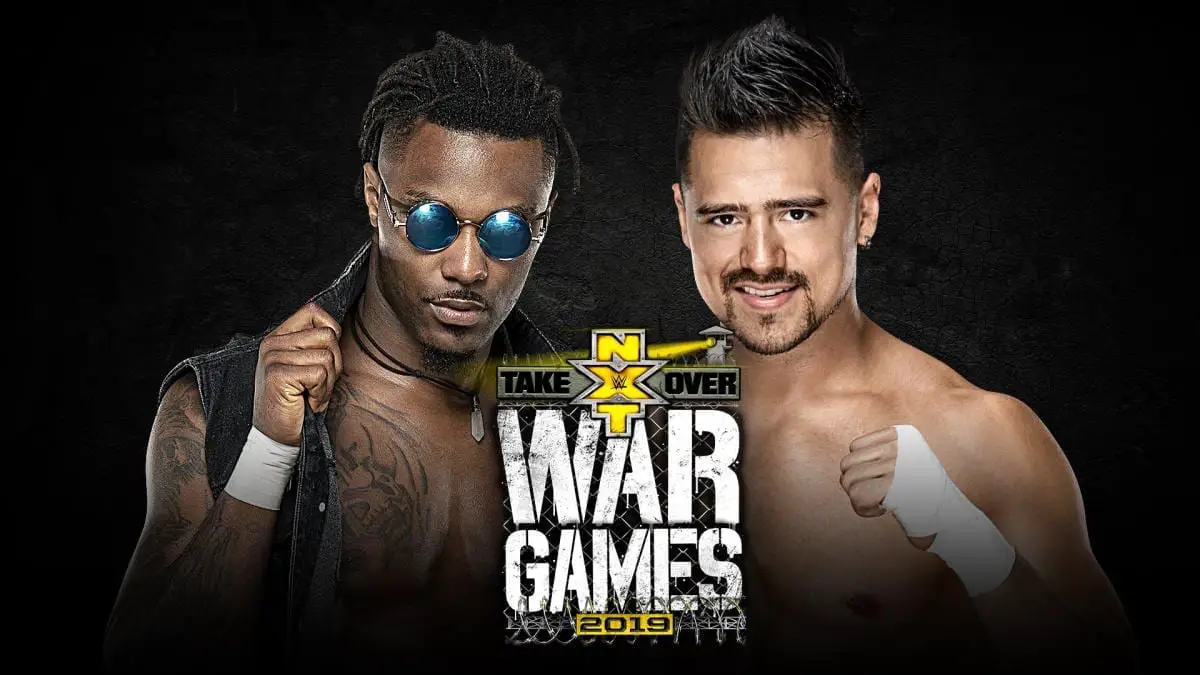 Preview- This is just a filler match for pre-show and there is no such storyline among these two men as such. But it will be a good platform for them to showcase their talents.
Prediction- Angel Garza to win.
Finn Balor vs Matt Riddle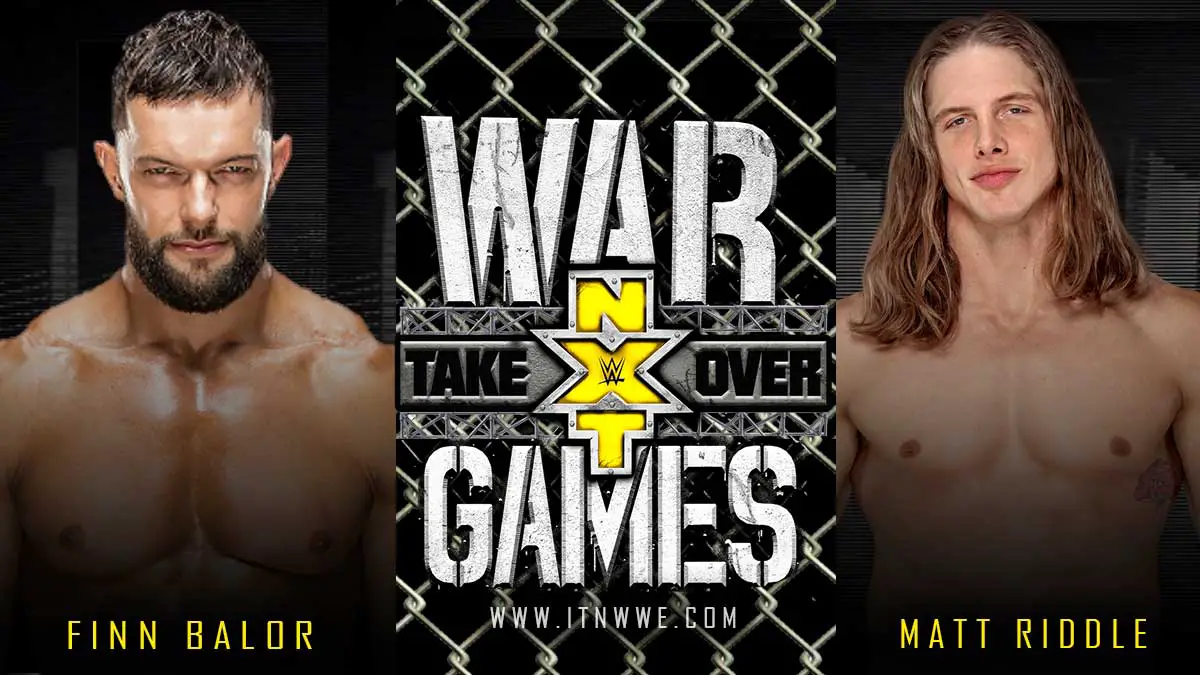 Preview– Oh! How much has Finn Balor changed from his RAW/SmackDown avatar to NXT!! First, he surprised everyone by appearing at NXT and announcing that he has returned to the brand. Then, he broke the internet by turning on Johnny Gargano. And since then, he has continued to shoot down NXT stars with his words and with his moves. He was actually building towards facing Johnny Gargano at WarGames show. But, either due to NXT wanting to stretch their rivalry or due to Gargano's non-kayfabe injury, the match was scrapped from the card.
Balor then started the program with Matt Riddle when he nailed him with a DDT on the steel ramp. They have been engaged in some brawls since then and were able to stand out even in the chaotic nature of WarGames and Survivor Series brawls. And every time Riddle was able to stand toe to toe with Balor. Expect a bonkers of a match between these two.
Prediction- Finn Balor will be booked to win this match, simply due to his seniority and larger fan base. Matt Riddle can always look good in defeat and can get his heat back the next day(same as Johnny Gargano).
WarGames Match – Undisputed ERA vs Team Tomasso Ciampa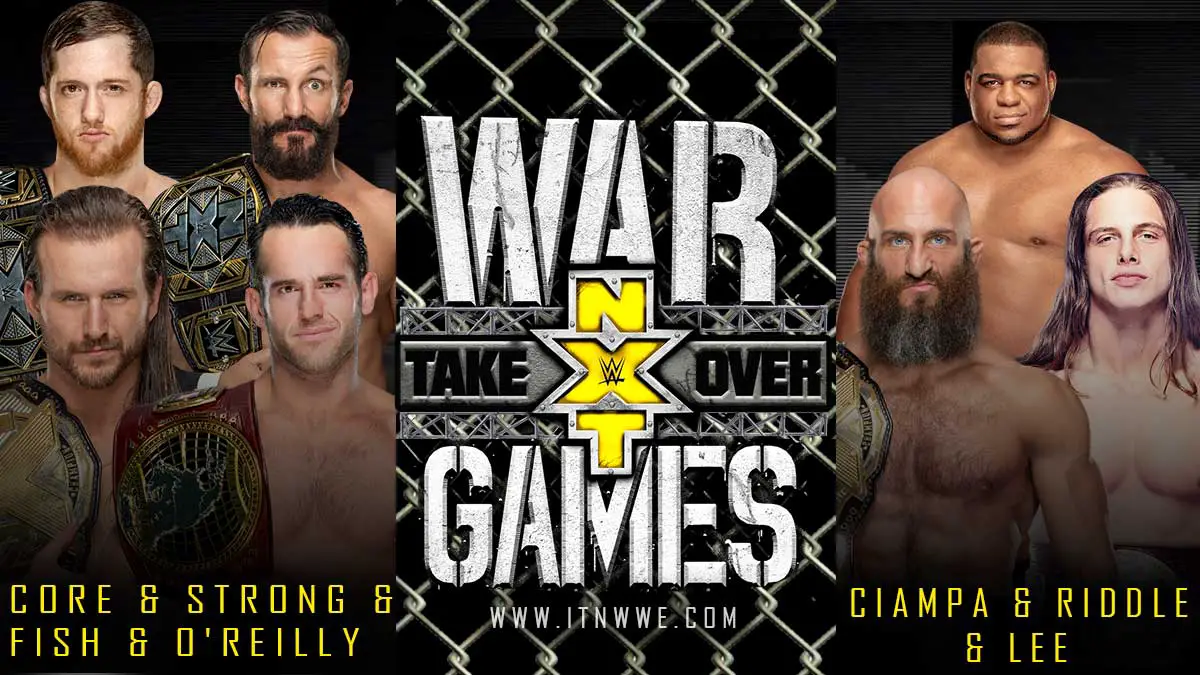 Participants- Undisputed Era(NXT Champion Adam Cole,
Preview- The Undisputed ERA has been in both NXT WarGames till now. So, how is it possible that they will be left behind this time when all of them are champions. Adam Cole is going into WarGames as the NXT World Champion, Roderick Strong is the NXT North American Champion and Kyle O' Reilly & Bobby Fish are the NXT World Tag Team Champions. They were dominating NXT as the unstoppable force. Enter Tomasso Ciampa, who returned to NXT after recovering from his injury and want his Goldie back.
Although, he did decide to put that quest on hold and go on the War. Matt Riddle and Keith Lee joined his side for the said war. However, Riddle got distracted in between with Finn Balor. Dominic Dijakovic joined the crusade to replace Riddle. But the last men still remains a mystery and will not be revealed until the day of the match. Also, the Undisputed ERA has earned the entry advantage courtesy of Adam Cole's win over Dominic Dijakovic.
Prediction- The Undisputed ERA is the heel stable with all the championships. And to keep their aura as the unstoppable force around them, they will require this win.
Pete Dunne vs Damien Priest vs Killian Dain – NXT Championship #1 Contender Match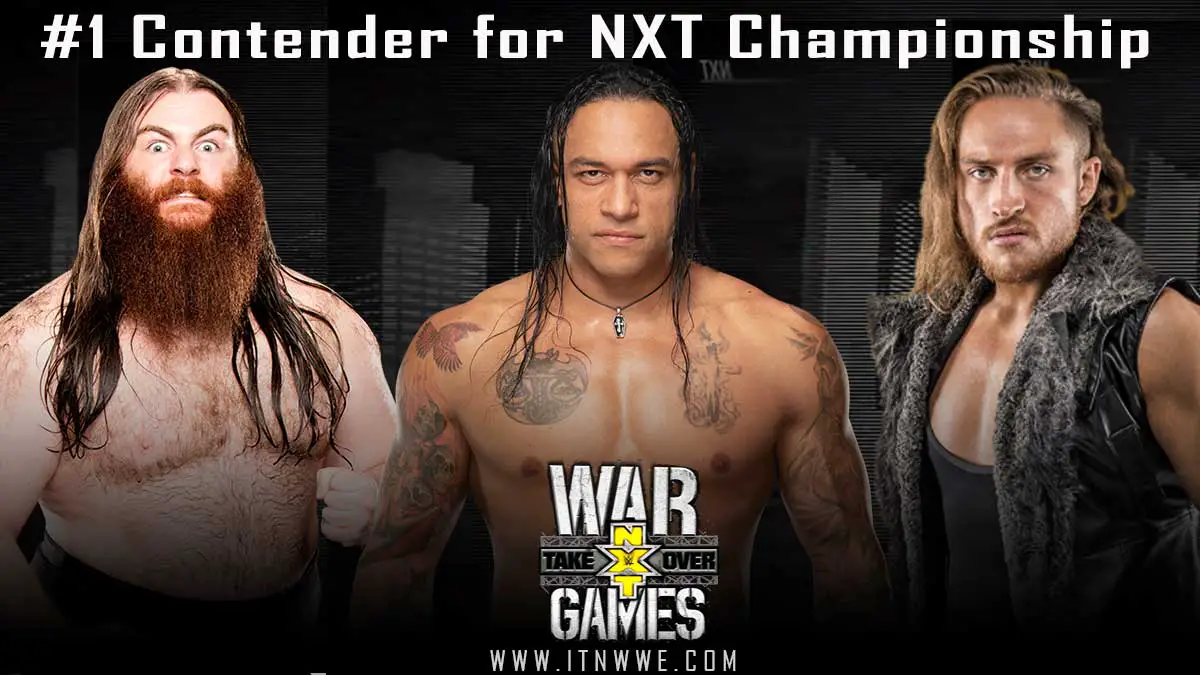 Preview- Pete Dunne was jumped on by Damien Priest during one of his matches, which started the feud between them. But even before their first match, Killian Dain tried to get into Pete Dunne. Dunne did not like that and snapped his fingers. Meanwhile, Priest defeated Dunne with a low blow and started a series of matches between them.
Killian Dain tried to interrupt one of these matches and insert himself into this rivalry. Then, Dunne and Dain had a match fixed. But as usual, Dain wanted to get in action even before the match started. Priest also joined in the brawl and they always looked set to face-off at TakeOver: WarGames. But the twist is, the winner of this match will get the NXT title shot at Survivor Series on the very next day.
Prediction- Damien Priest is pushed organically by NXT but he will not be winning here. Pete Dunne will win this match by pinning Killian Dain and will go to Survivor Series to lose to Adam Cole.
WarGames Match- Team Shayna Baszler vs Team Rhea Ripley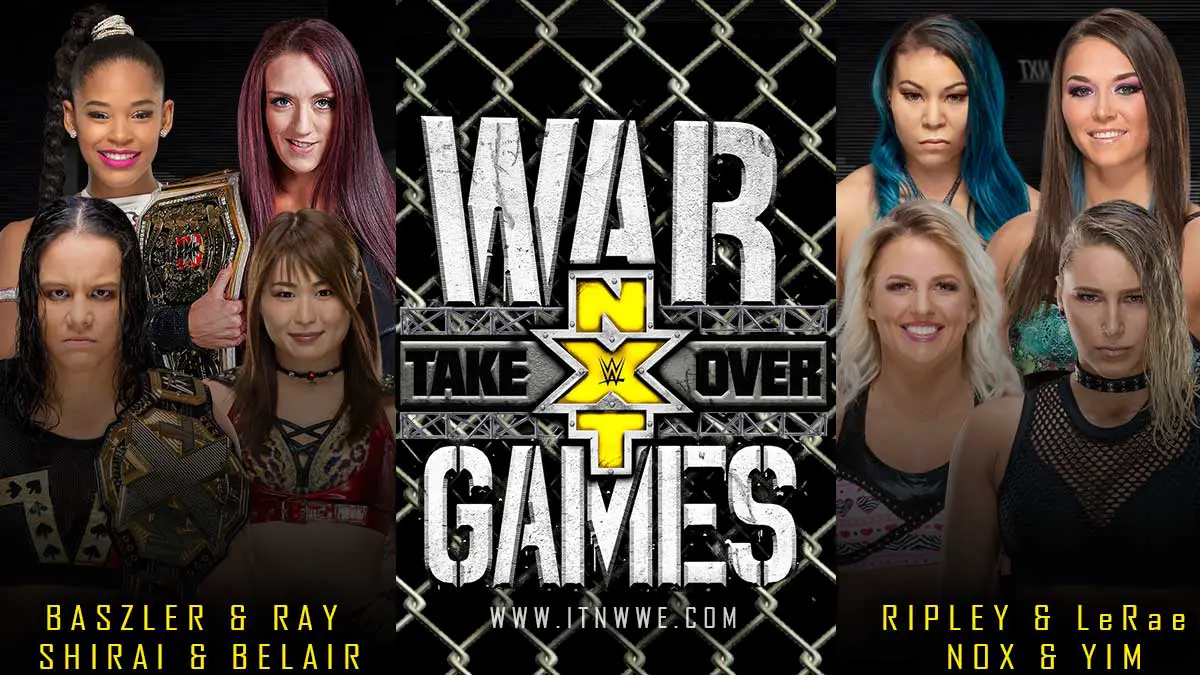 Preview- The women of NXT have been telling a fine story within themselves. Shayna Baszler and her horsewomen(Jessamyn Duke and Marina Safir) have been tormenting the Women's locker room. She has basically defended the NXT Women's Title against all the top contenders over the past year. Io Shirai, Bianca Beliar, Mia Yim and most recently Candice LeRea- all have tried and failed to get the title away from Baszler and her sidekicks.
Rhea Ripley is the latest addition in the list of contenders and the storyline got more and more convoluted. And the only solution for this storyline to get settled was to organize the first-ever Women's WarGames match. The faces- Candice LeRae and Tegan Nox got into Rhea Ripley's side. Dakota Kai also wanted to be on the side but Ripley chose Mia Yim over her.
Io Shirai and Bianca Beliar got into the Shayna Baszler's side. Io Shirai faced Mia Yim in a ladder match for entry advantage in the WarGames match, where WWE UK Women's Champion Kay Lee Rae helped her to win the match and officially joined Shayna Baszler's team.
Prediction- Team Rhea Ripley to get the win.
Official Website – WWE NXT TakeOver