Samoa Joe vs Rey Mysterio for US Title at MITB 2019
WWE has announced Samoa Joe will defend the United States Championship against Rey Mysterio at Money in the Bank(MITB) 2019.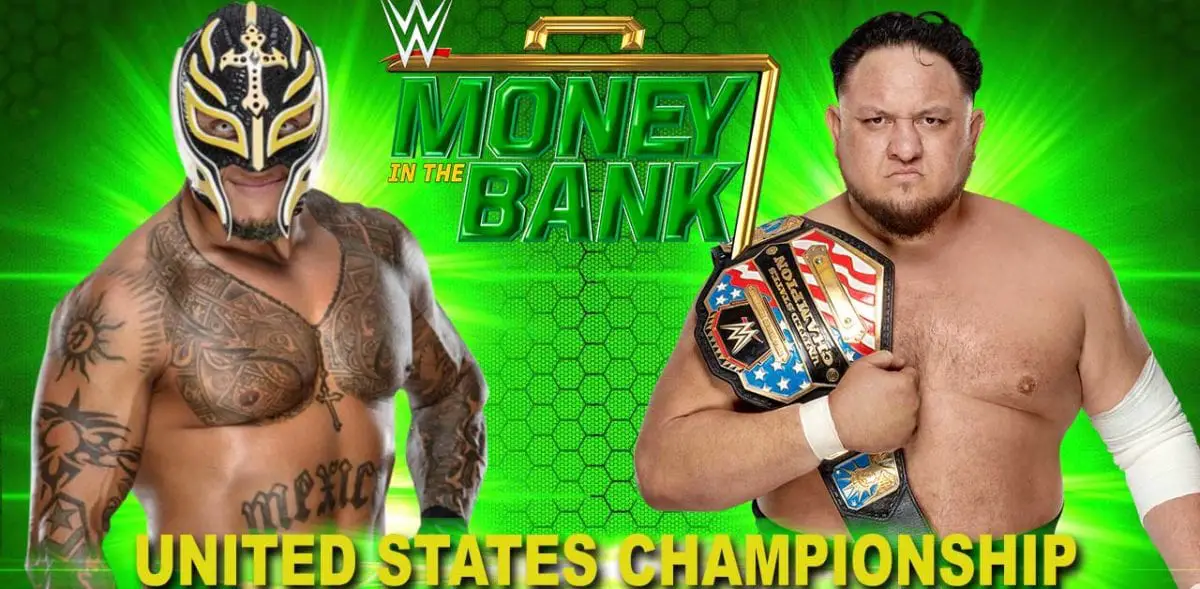 Samoa Joe and Rey Mysterio have been in the feud for the United States championship ever since March this year. They faced off at WrestleMania this year where Joe defeated Mysterio in a squash match. After being drafted from SmackDown to RAW, they have continued their rivalry with Rey's Dominic also in the picture.
Last week, Rey defeated Joe in a non-title match which meant that Rey has become eligible for a title shot. His son Dominic came at the ramp to celebrate the win and hoisted him over his shoulders. This week at RAW, WWE announced the match between them for the United States Championship at Money in the Bank.
After the announcement, Samoa Joe cornered Dominic and warned him against mocking him in future like he did last week when he celebrated with Rey. He also sent a message to Rey via Dominic that he may have thought that he was the better man last week, but he is very much looking forward to defend the US title against him.
Dominic has heavily featured in this storyline since the announcement of WrestleMania match between these two in March. It is speculated that WWE had some plans for Dominic at WrestleMania but they were unable to execute those plans due to Rey's injury just before WrestleMania. Now, WWE may have been thinking to execute something similar at Money in the Bank.