Grimes vs Knight Winner To Get Million Dollar Title at TakeOver: In Your House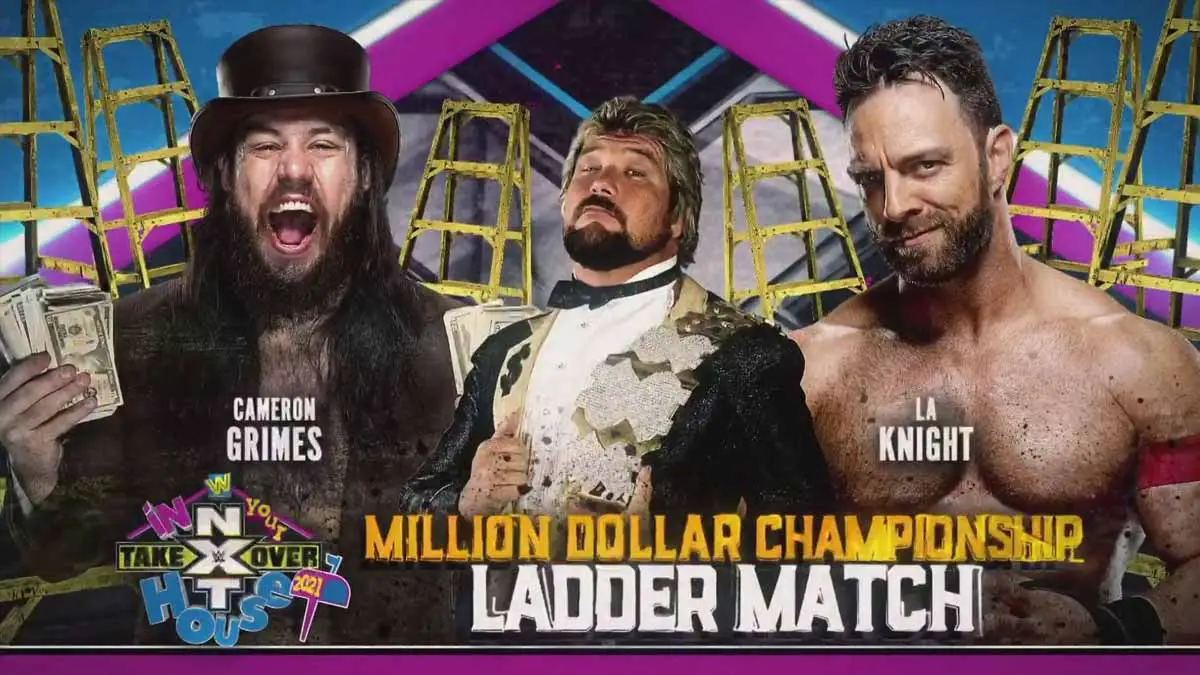 Ted Dibiase Sr. has brought back the Million Dollar Title Belt to WWE.
On this week's NXT episode, Ted Dibiase revealed that the winner of Cameron Grimes vs LA Knight match at NXT TakeOver: In Your House 2021 will get the Million Dollar title. The match is now turned into a ladder match with the title hanging above the ring.
Ted Dibiase introduced the title back in 1989 to go with his Million Dollar Man gimmick. The title was never sanctioned by WWE but Dibiase defended it several times until dropping it to Virgil at SummerSlam 1991. The Ringmaster(Steve Austin) also held the title in 1996-96. The title was dropped in 1996 after Dibiase left the company. It was brought back in 2010 for Ted Dibiase Jr., but was deactivated again in November 2010.
Cameron Grimes took on a rich man gimmick earlier this year and NXT brought in Ted Dibiase for a feud between them. For weeks, Dibiase and Grimes were involved in several segments where Dibiase one-upped Grimes in terms of buying out expensive things and leaving Grimes embarrassed.
LA Knight entered the fued when he interuppted the Million Dollar Face-off between Dibiase and Grimes last month on NXT. The match between LA Knight and Cameron Grimes was announced for NXT TakeOver: In Your House after Grimes cost Knight his match against Jake Atlas.
NXT TakeOver: In Your House will air on 13 June 2021 from 7 PM EST onwards. Follow this link for complete information on the event.