Logan Paul Suffers Injury During Impressive Show at WWE Crown Jewel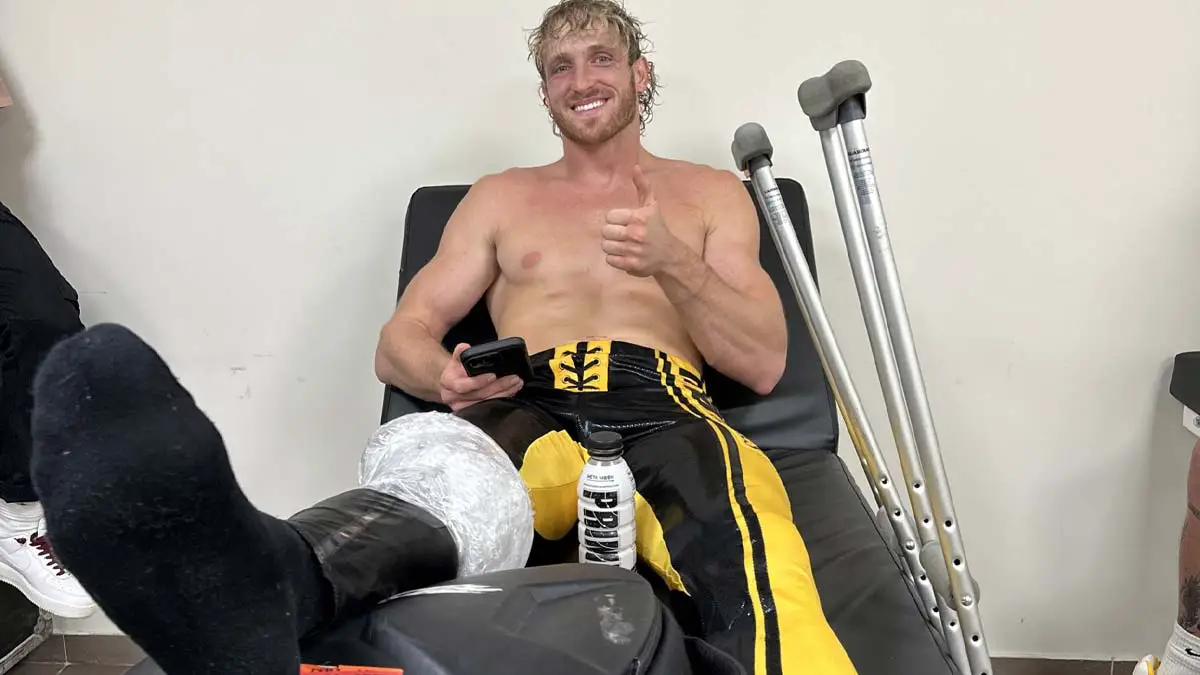 Logan Paul impressed everyone with his performance at WWE Crown Jewel 2022 against Roman Reigns. But, it came at a cost.
Paul has revealed on Twitter that he has suffered a torn meniscus, MCL and a possible MCL injury during the match. However, he went on and completed the match which was the main event at Crown Jewel.
The older one among the Paul Brothers had put on impressive performances in his past two WWE matches. But very few and much less Roman Reigns expected the variety of offense that The Maverick brought out. He started with a hip toss to surprise Roman before catching him with a crossbody from the barricade.
Paul then hit a Buckshot Lariat that would put CM Punk to shame. He kept hitting some vicious body shots and later ended up nailing Roman with his own Superman punch. Logan also hit a frog splash from the top rope and through the announce table with his phone camera on his hands. It was during one of these moves that Logan injured his leg.
Fans were quick to comment on social media that Seth Rollins suffered the same injury seven years back. Rollins was away from WWE for more than 8 months. It remains to be seen if Logan could return before that timeline.
Paul first appeared in WWE during WrestleMania season in 2021 where he was in Sami Zayn's corner against Kevin Owens. He teamed up with The Miz at WrestleMania 38 this year to defeat The Mysterios in his debut match. He then defeated The Miz at SummerSlam. Paul has signed a contract with WWE in June for matches at premium events.