Handicapped Match Announced for WWE Hell in a Cell 2022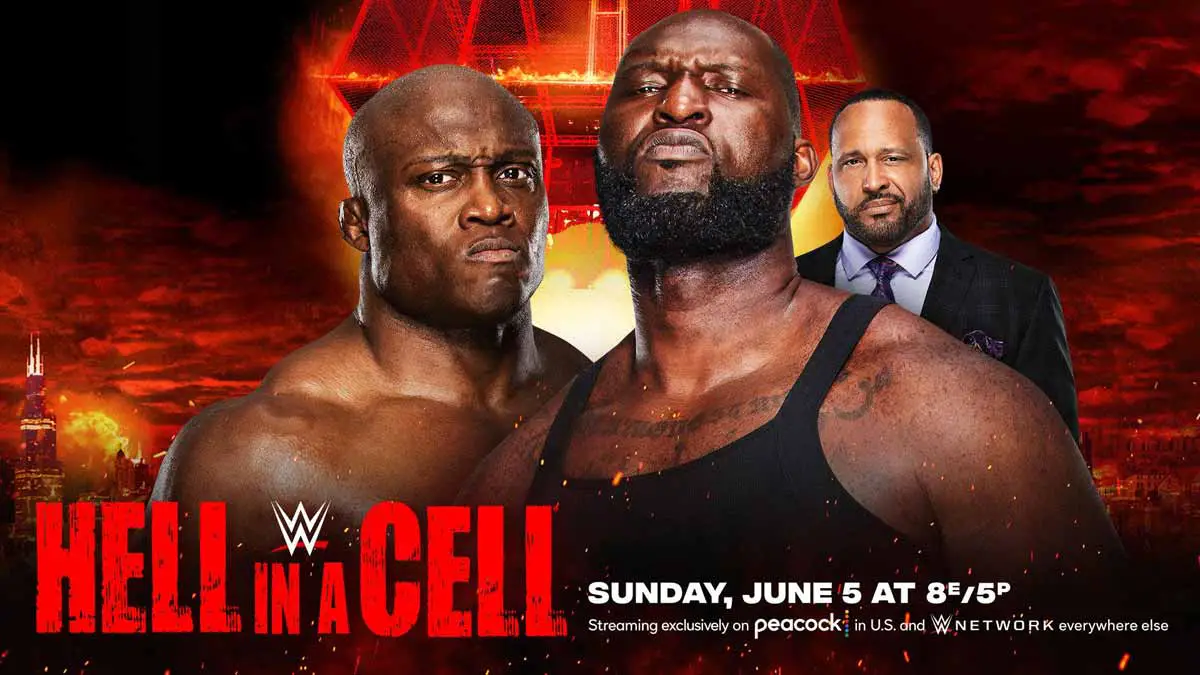 Bobby Lashley will have to take on both Omos and MVP at WWE Hell in a Cell 2022 event in a handicapped match.
Lashley and Omos have been feuding since WrestleMania 38 where Lashley handed Omos with his first singles loss. Later, MVP turned on Lashley and sided with Omos.
Omos defeated Lashley at WrestleMania Backlash event earlier this month after some distraction from MVP. The pair faced off once again at RAW on May 16 event in a Steel Cage match. Omos threw Lashley into the cage wall, which broke down and Lashley landed on the floor, winning the match.
This week on RAW, Lashley announced that he has an All-Mighty challenge for Omos and MVP. He revealed that he will have a match against MVP later on the show, and the winner will get to pick the stipulation for Omos vs Lashley match at Hell in a Cell. After some taunting, MVP accepted the challenge.
MVP and Lashley clashed in the last hour of RAW where MVP was able to get a win via count-out after Lashley got busy in dealing with Omos. On the RAW Talk, MVP revealed that he is choosing a handicapped match as the stipulation for the match at Hell in a Cell.
Hell in a Cell 2022 event will take place on June 5 at Allstate Arena in Chicago, IL. Keep tuned in for more news and updates from WWE.