Kevin Owens Reportedly Renews His WWE Contract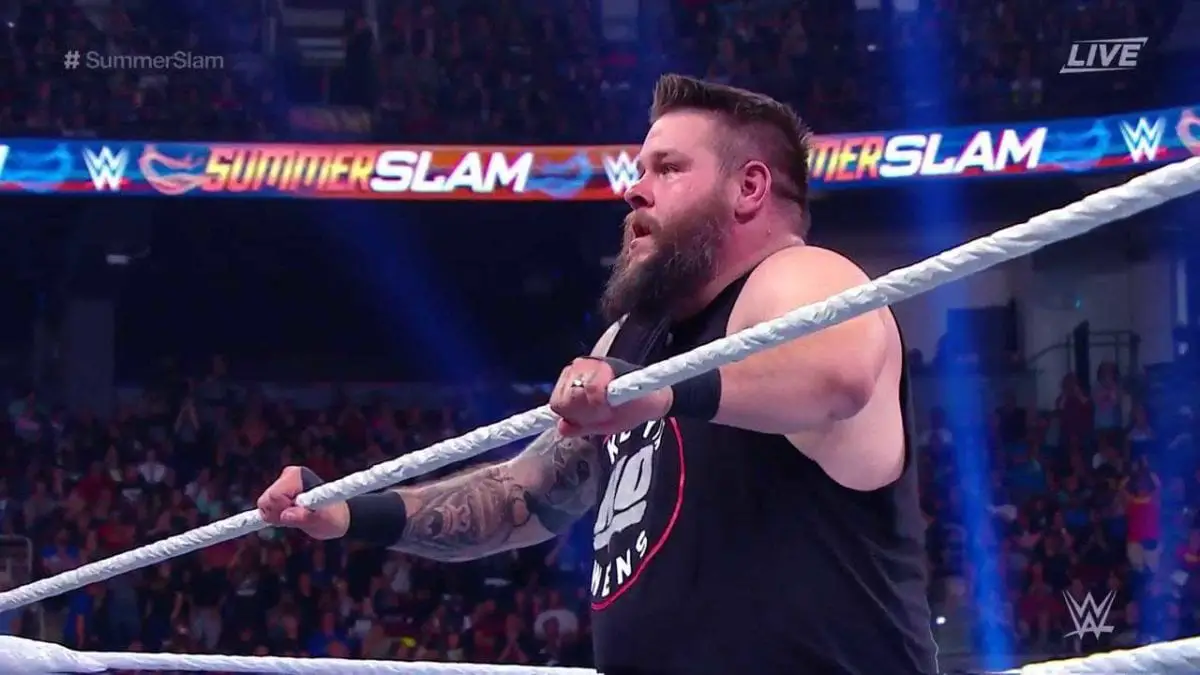 According to the latest reports, Kevin Owens has signed a new multi-year contract with WWE. Therefore, fans have to wait several more years to see Kevin Owens reunion with the indie wrestlers in AEW. 
Fightful Select reported that Kevin Owens inked a new deal with WWE, without going into much details about the deal. Pat Laprade also confirmed the report and added that it is a multi-year contract. He also added that KO will appear at Podcast with Laprade to explain his decision to stick with WWE. 
Initially, reports came out that The Prize Fighter's contract will expire in January 2022. Reportedly, the officials made an excellent offer to WWE that even AEW couldn't match. As a result, Owens decided to stay with the same promotion rather than making a jump. 
The officials are said to be really happy about the re-signing of the former Universal Champion. The report also mentioned that AEW would've been interested in signing Owens to make their roster even more stacked. But, they won't be able to match the offer made by WWE. 
Kevin Owens last renewed his contract back in 2019 where he reconstructed a three years deal. Now, the good thing is that he will stay quite long with the company. 
Kevin Owens is all set to compete for the WWE Championship against Big E, Seth Rollins, and Bobby Lashley in a fatal four-way match at WWE Day 1 event on January 1, 2022.