IMPACT Knockouts Knockdown 2021- Match Card, Date, How To Watch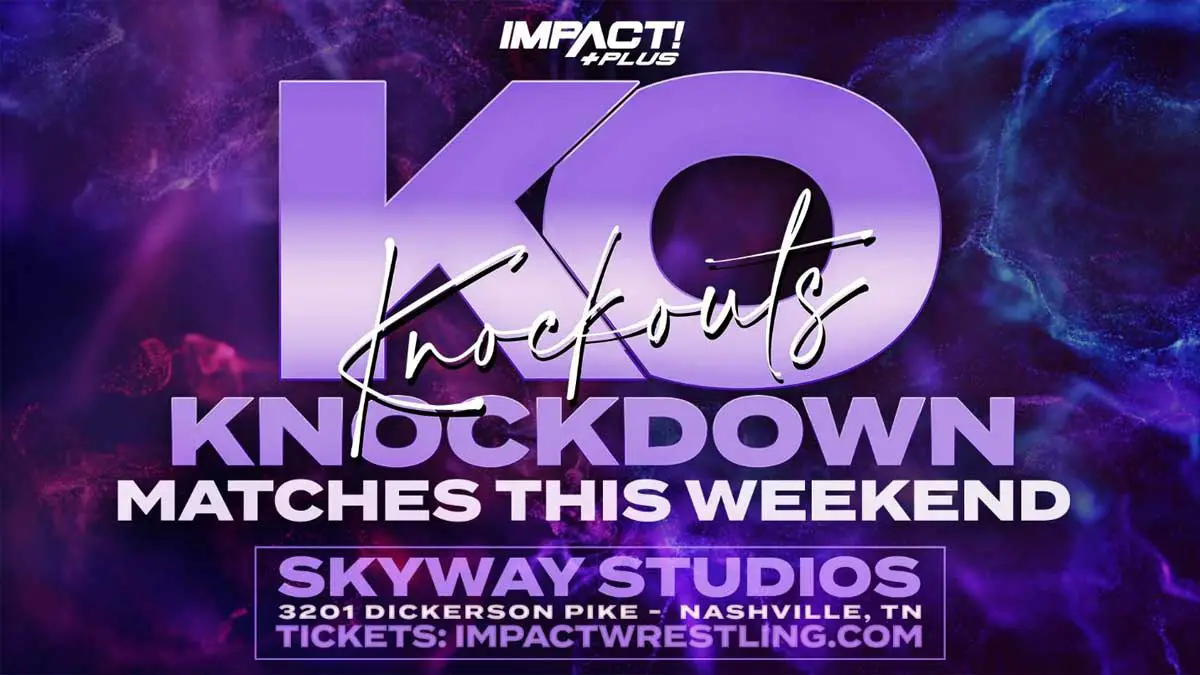 IMPACT Wrestling's Knockouts Knockdown 2021 is an all-female pro-wrestling event. This will be a pre-taped show which will be recorded between September 17 to September 19 and will air on October 9 2021. The event is an IMPACT Plus event and will be available via subscription. Also, this is the eighth event in the Knockouts Knockdown series.
IMPACT refers to women's wrestlers as Knockouts and even their women's titles are named as IMPACT Knockouts Championship and IMPACT Knockouts Tag Team Championship. IMPACT's Mia Yim announced that several former and new Knockouts who have not appeared in IMPACT recently will appear at the Knockdown Knockouts event. Mercedes Martinez and Christie Hemme are two of those names which are confirmed. It is also expected that both IMPACT Knockouts and Knockouts Tag Team titles will be defended on the show.
Keep reading to find out the results, match card, date, location, start time, and how to watch IMPACT Wrestling Knockouts Knockdown 2021 event.
DATE & START TIME
Date: 9 October 2021(telecast date)
September 17, 18, 19(taping date)
Time: 8 PM EST
Location: Skyway Studios, Nashville, TN, US
Country
Date
Time
United States
9 October 2021
8 PM EST/7 PM Central/
5 PM PST
Canada
9 October 2021
6 PM CST
United Kingdom
9 October 2021
1 AM BST/12 AM GMT
Europe
9 October 2021
2 AM CEST
India 
9 October 2021
5:30 AM IST
Australia
9 October 2021
10 AM AEST
Japan
9 October 2021
9 AM JST
Saudi Arabia
9 October 2021
2 AM SAST
MATCH CARD
No matches are announced for this event yet.
HOW TO WATCH
Knockouts Knockdown 2021 is an Impact Plus special event and it will be available for free to stream online with Impact Plus monthly subscription here. You can also buy this event on FITE TV. We will add Fite TV link when it becomes available.