Elias Returns, Miz vs Lumis Set for WWE RAW October 17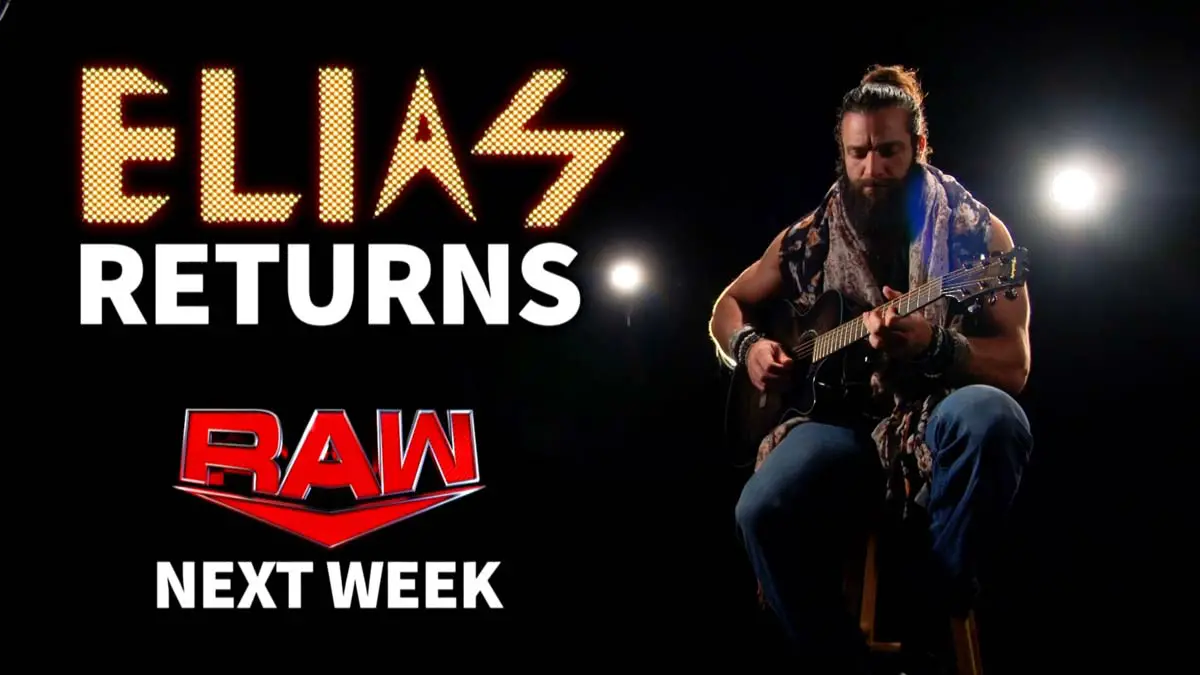 Elias' return to TV and a match between Miz vs Dexter Lumis is announced for WWE RAW episode of October 17, 2022.
Elias has not appeared on RAW since June 20 episode where he performed for the crowd after a backstage segment with his brother Ezekiel. Jeffrey Sciullo, the wrestler who plays Elias, has been working as his younger brother on screen since his return this year.
Ezekiel was feuding with Kevin Owens during this time as Owens continue to call out that Ezekiel is none other than Elias himself. Ezekiel's storyline came to an end on the August 8 episode of RAW when Owens injured him with an apron powerbomb. He will now return as Elias character on screen.
Dexter Lumis has been after The Miz since his return to WWE in August for reasons unknown. Lumis has choked Miz multiple times during the past two months, kidnapped him once, and even broke into his house once.
This week on RAW, Miz was celebrating his birthday with his wife Maryse. Lumis once again attacked Miz as he appeared under his gifts. Miz ran away as he escaped using the ropes. Miz was later searching for WWE Head of Creative Triple H backstage to protect him from Dexter Lumis' continued attacks when he ran into DX. Road Dogg suggested that Miz face Lumis next week on RAW. Road Dogg added the stipulation that Lumis will leave WWE, but if he lose, Lumis can have his "balls".
Additionally, Bobby Lashley has called out Brock Lesnar to meet him next week on RAW. Lesnar made a surprise return to RAW and attacked Lashley. Will Lesnar appear next week also to reveal his intentions behind attacking Lashley?
Keep tuned in for the latest updates on WWE RAW.