Edge vs Seth Rollins is Official for WWE SummerSlam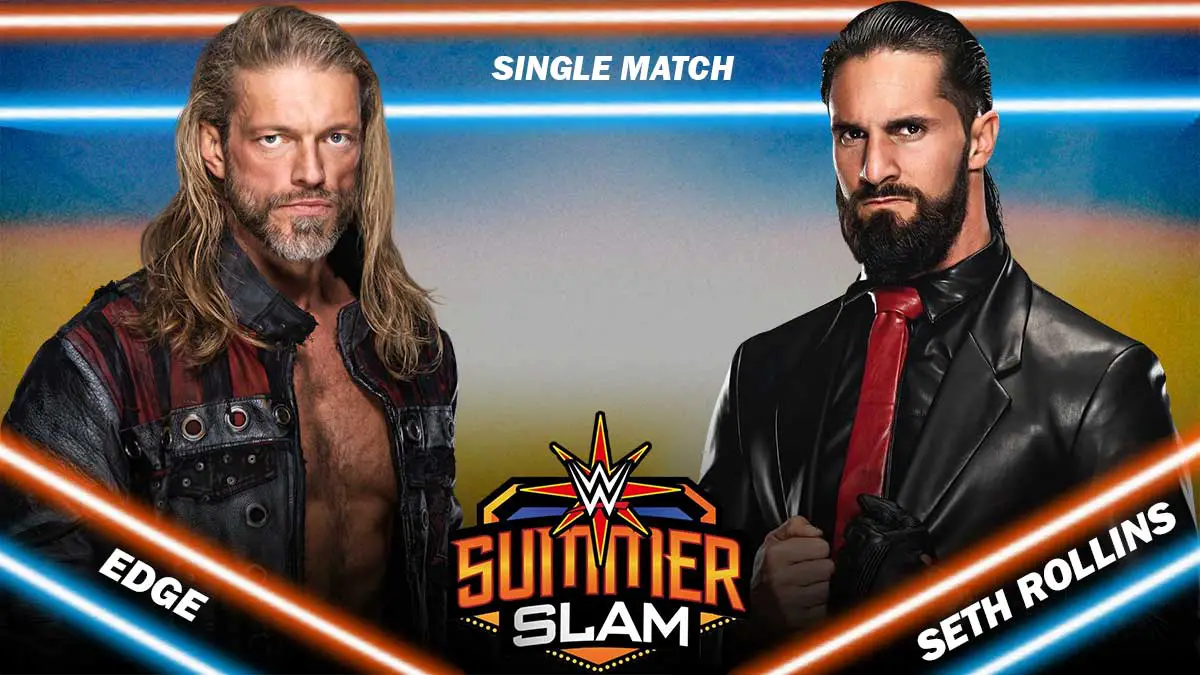 WWE Hall Of Famer Edge is all set to face Seth Rollins at WWE SummerSlam 2021, WWE has confirmed. 
The feud between Seth and Edge started seven years ago when the Architect had his boot on Edge's neck at a segment on SmackDown. At that time, Edge was still in retirement and appeared on SmackDown just for a segment of his talk show.
The feud resumed back in June this year when Edge was preferred over Seth Rollins to challenge Roman Reigns for the Universal Championship match at Money in the Banks PPV. Rollins went on to cost the title match to Edge at the event. The storyline progressed with both men getting involved in verbal and physical wars in the last few weeks.
Tonight's episode of SmackDown featured Edge lending a challenge to Seth Rollins. He even said Seth Rollins is Edge-lite and he sees himself in him. Initially, Rollins didn't agree to Edge's challenge but when things got heated, he agreed to see him at SummerSlam. 
WWW also confirmed the match on social media and also during the show through the commentary team.
With the addition of this match, WWE SummerSlam is looking stacked. You can check out all the matches announced for WWE SummerSlam 2021.