WrestleMania 36: Edge Defeats Randy Orton In Stretched Match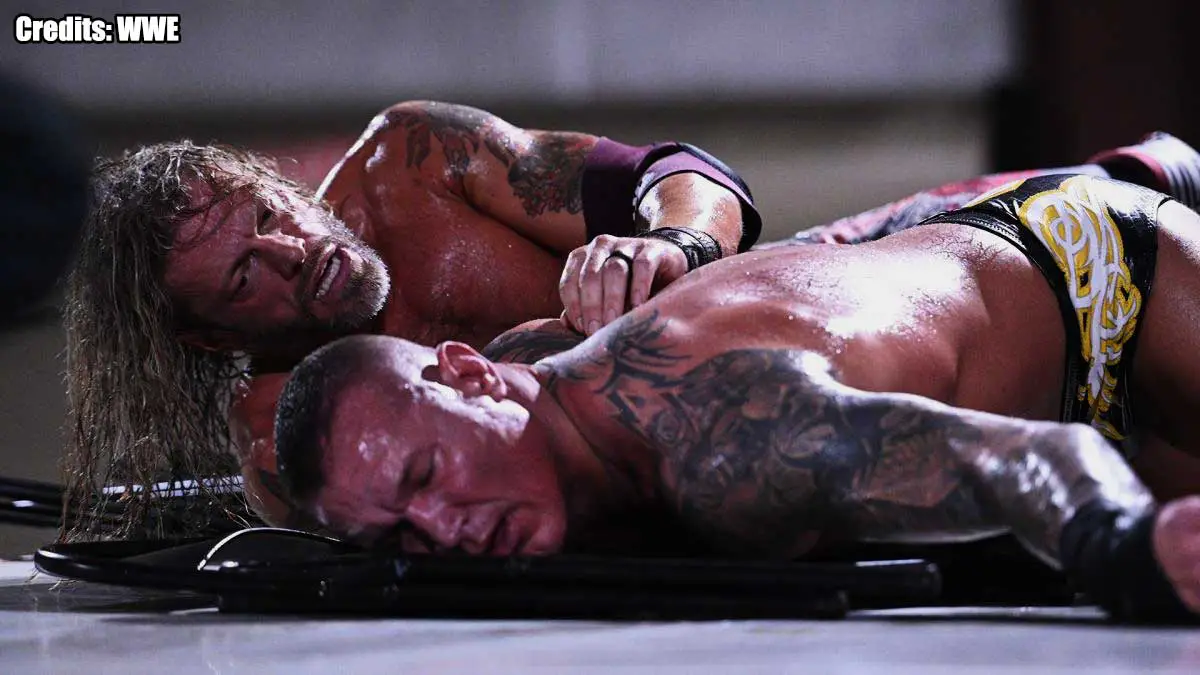 WWE Hall of Famer Edge defeated Randy Orton on night 2 of WrestleMania 36 in the Last Man Standing match which lasted for 36 minutes.
Edge made his return to WWE after 8 long years in the men's Royal Rumble match earlier this year. The Rated-R superstar was forced to retire in 2012 due to a neck injury and return after so many years was an iconic moment for the fans. However, things turned sour for Edge after Randy Orton turned on him the very next day on RAW.
Edge continued to stay away from TV for the next month to sell a injury after Orton used the Chair-Con-To on him during his heel turn segment. However, after Orton attacked her wife Beth Pheonix, Edge returned the next week to attack Orton. As their promos continued against each other, the Last Man Standing match was booked for them for WrestleMania.
Edge was attacked by Orton even before he could enter the ring for his first singles match in 8 years. The match continued after Edge was deemed fit to continue by the referee. The pair brawled all across the WWE Performance Center, using the environment to good use.
Some memorable spots from the match include Edge hitting an elbow drop after hanging from the railings and from the top of crates, Orton's DDT on the table, Orton choking Edge Orton with a wire, Edge's sleeper hold and finally the Chair-Con-To from Edge to win the match.
However, the match can be criticized for lasting far longer than anticipated and becoming tad boring due to their unending brawling. The match has become the second-longest match in the WrestleMania history lasting for 36 minutes and 35 seconds. The longest match till now is Shawn Michaels and Bret Hart's Iron Man Match at WrestleMania XII which lasted 62 minutes. The fatal 4-way match for WWE Championship at WrestleMania XVI is now the third-longest match with 36 minutes and 24 seconds.