WWE Confirms Cody Rhodes' Injury, Hell in a Cell Match to Go On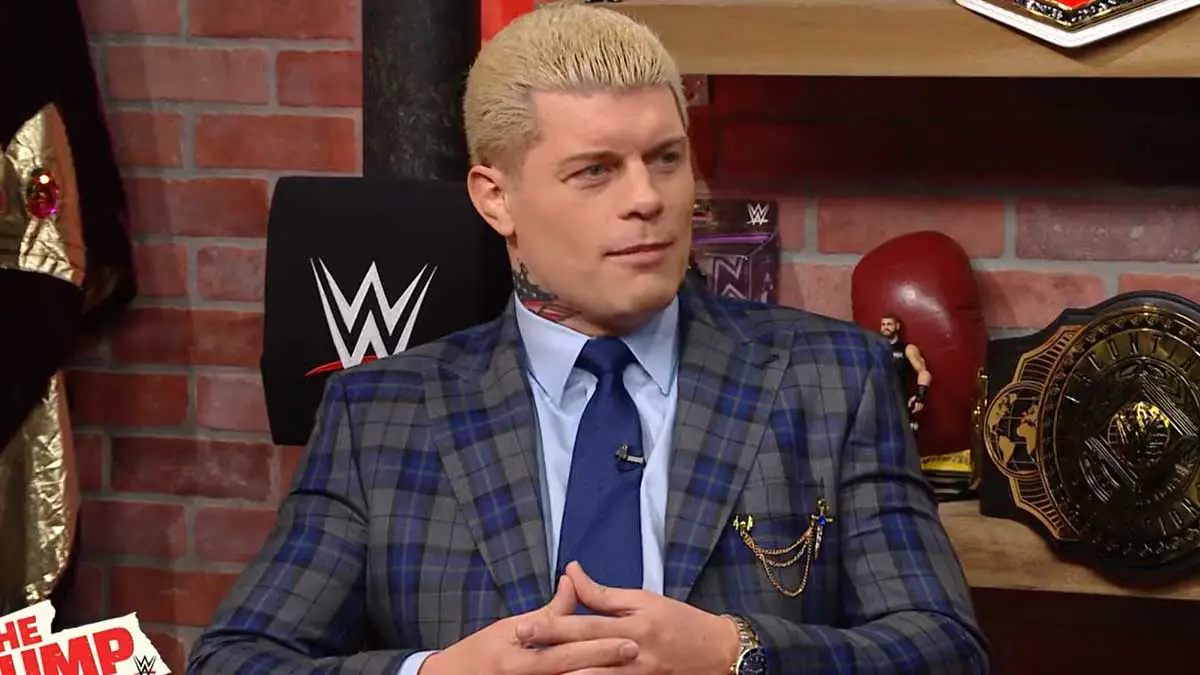 WWE has confirmed that Cody Rhodes has suffered an injury.
Cody was announced to be injured during last night's WWE Live Event and was replaced by Drew McIntyre in a street fight against Seth Rollins. However, Cody did come out later to brawl with Rollins after Drew defeated Rollins.
The rumours continued and Dave Meltzer also reported Cody has "hurt himself" while weight training. Meltzer added that since Cody was there at the event and met several wrestlers, he would have told them himself. Twitter Account WrestleVotes also tweeted about the injury and also revealed that "plans for the match have been changing all day long."
The news is now confirmed by WWE. During Hell in a Cell kick-off show, Kayla Braxton told us that Cody has a partially torn right pectoral tendon which he suffered during a brawl with Rollins last week. But, the tendon tore completely off the bone while weight training in preparation for his match. Cody has vowed that he will face Seth Rollins tonight inside Hell in a Cell.
There are all the indications that the match between Cody Rhodes and Seth Rollins will still go on, but it might be cut short and the finish and result might be changed from earlier plans.
Keep tuned in for more news and updates from WWE. Check here for the complete coverage of Hell in a Cell 2022 event.