Possible Opponent for WWE Champion Brock Lesnar at Royal Rumble 2022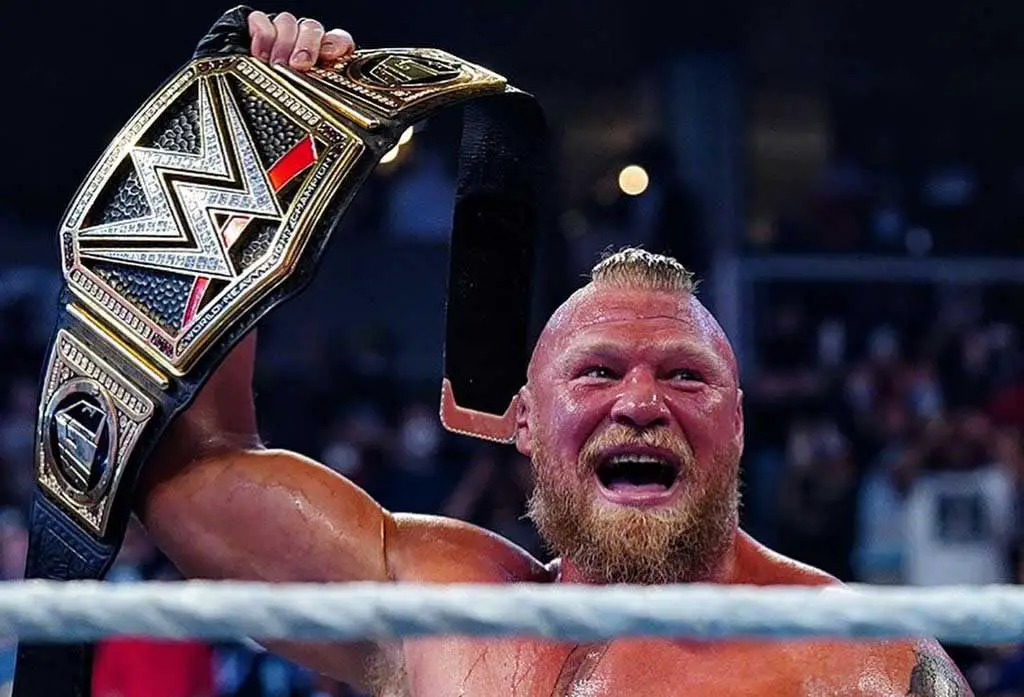 WWE might have already hinted about the possible challenger for WWE Champion Brock Lesnar at WWE Royal Rumble 2022.
Day 1 event ended with a shocking turn of events as Brock Lesnar ended up winning the WWE World title. The match, which was earlier a fatal 4-way affair with Big E, Seth Rollins, Kevin Owens and Bobby Lashley, was turned into a 5-way battle when Lesnar was added in a last-minute change.
During the course of the match, Lesnar unleashed suplex city on Seth Rollins and Kevin Owens. Later, he also hit the duo with F5s. Bobby Lashley then capitalised to hit Lesnar with a spear and then put him in the Hurt Lock. Lesnar was saved by an intervention from Big E, who hit Lashley with Big Ending. Lesnar then ended the match with an F5 on Big E to win the title.
Possible Hints for Lesnar vs Lashley
During the fatal 5-way at Day 1, The Beast Incarnate was not able to get any meaningful offence on Lashley. However, Lashley did hit him with a spear through the barricade in the opening minutes of the match. He also hit the second spear on Lesnar as he was going after Big E.
Dave Meltzer, on Wrestling Observer Radio, is taking this as a possible hint from WWE to set up Lashley vs Lesnar contest at Royal Rumble. Meltzer said,
"You could tell, at the end of the show, they teased that glare with Lashley and everything like that, and that was the last scene. The match was booked specifically for that direction."
Meltzer also added that it was the reigning Champion Big E who got pinned. If Big E wasn't pinned, then WWE would have gone with him at Royal Rumble. But, it is felt backstage that Lesnar vs Lashley is a "more marketable match."
Fans have been demanding this match for some time now. Both men being similar in size, good athletes, and both having an MMA history help build up the match.
Lashley Sends A Message to Lesnar
Bobby Lashley also sent a message to the Beast via social media. The Dominator shared the video of spearing Lesnar through the barricade in the Day 1 match. He also shared a tweet from July 2019 when there were speculations for a match for Universal Championship. If this is not a big hint towards plans for Royal Rumble, then what is it?
Keep tuned in for more news and updates from WWE.