Giants Clash at WWE Crown Jewel 2022 as Braun Strowman faces Omos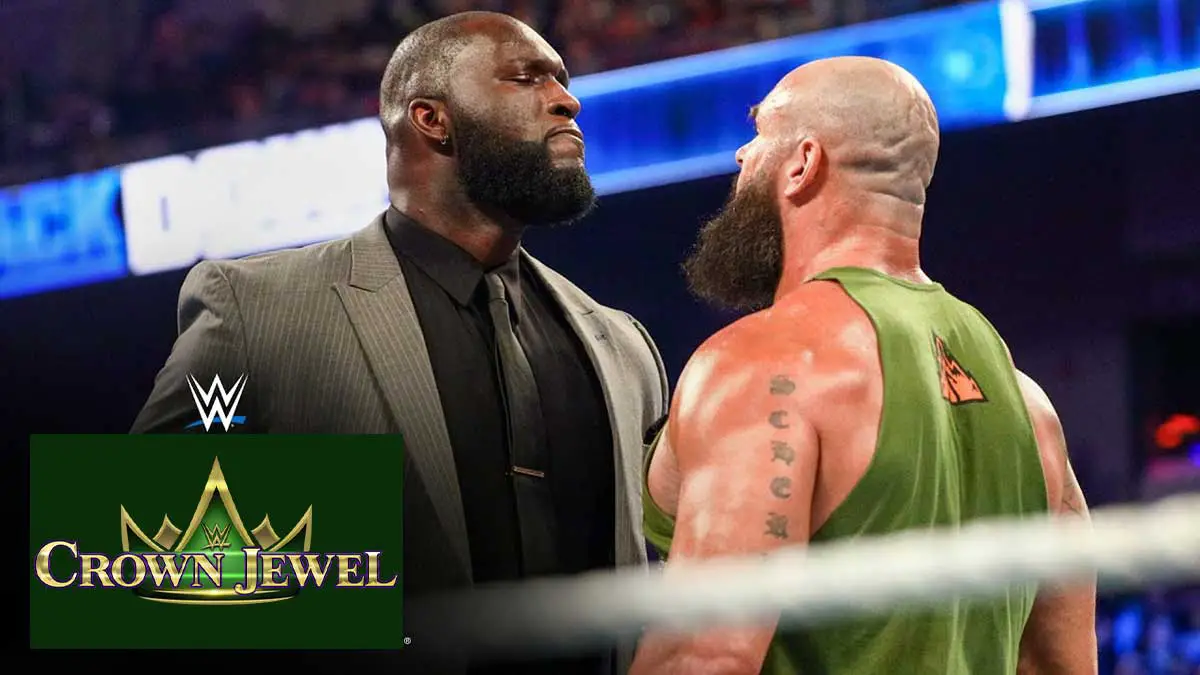 Two of the largest current WWE superstar will clash at WWE Crown Jewel 2022 event Braun Strowman is set to face Omos.
Omos and MVP appeared on Smackdown last week when The Monster of All Monsters was facing a couple of local talents in a handicapped match. Omos just started down Strowman from the crowd as he hit the monster bomb on his opponent to get the win.
MVP fired a warning to Braun Strowman earlier this week on RAW as he told said Strowman is no monster for Omos, and is just a regular man. He announced that Omos is coming to SmackDown to look down at Strowman to look him directly in his eyes and prove that Omos does not fear any men.
This week on SmackDown, Strowman did not wait for Omos and called him out. MVP answered Strowman and told him that Omos is a bigger monster than him. Strowman then challenged Omos for a match at Crown Jewel event. MVP accepted the challenge on Omos' behalf immediately. Omos also came out and stood tall against Strowman, making Strowman realize that he is even bigger than the Monster. Omos also ended up pushing Strowman out of the ring to show off his power.
Braun Strowman made his return to WWE on September 1, 2022. He has been undefeated since then but has mostly faced mid-card wrestlers and enhancement talents. Omos has also been beating up enhancement talents in recent months.
Omos vs Strowman is the fourth match to be announced for Crown Jewel 2022 event. Drew McIntyre vs Karrion Kross Steel Cage match is also added to the card. Keep tuned in for more news and updates from the event.