Exclusive: Bobby Lashley on WWE Title Win: Enjoy Process To Get To Goal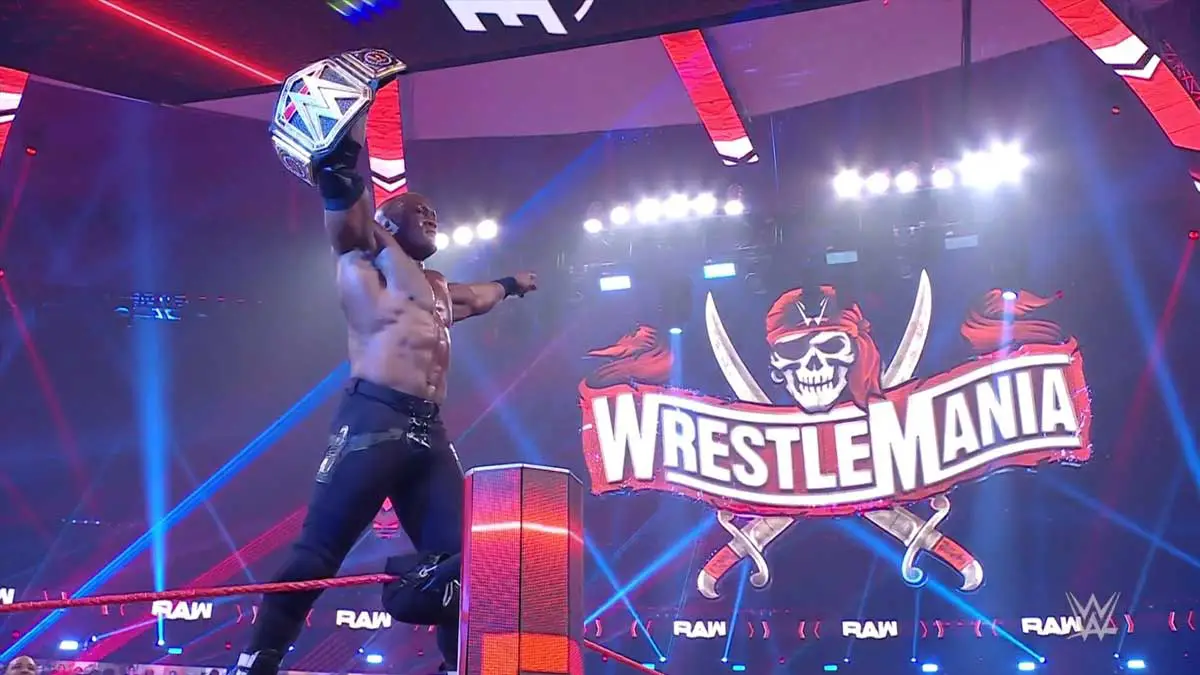 WWE Champion Bobby Lashley joined WWE Now India to promote WrestleMania 37 where he talked about his feeling when he won the WWE Championship, Hurt Business, and shared a special message for his fans.
Lashley won the WWE Championship earlier this year for the first after joining WWE around 16 years ago. Lashley said the feeling of winning the title has not sunk in yet.
It's one of those things that you can't prepare for mentally. You always think that when you get there, there's certain feelings that are gonna come out. You're gonna excited. Go crazy. But when I got it, it was kind of overwhelming. But it's something that it hasn't completely sunk in yet. Because it was something that happened so sudden[ly]. I mean 16 years isn't sudden. But winning that title, finally getting it- it was just amazing and it's been amazing building ever since.
The Allmighty was asked about the last year with Hurt Business and how he felt about this journey. Lashley believes people loved Hurt Business because they brought the old-school wrestling back.
The Hurt Business was something special. We had a group of guys that were hungry. And they were very deserving of everything that we got. And we just went out there and did business. We brought that old school of wrestling back, which I think a lot of fans would enjoy. It was just beating people down and taking what you want. And I think everybody kinda has that in and then we were just kinda showing it on TV.
Lashley was asked if he had some message for the fans. Lashley said while everyone should have a goal, we must also enjoy the process to get to that goal.
Well, you know what I'd like to tell them is that they say it took me 16 years to get to that WWE Championship. And I always tell people is, we have a goal everybody has a goal. And I had a goal to be a WWE Champion. But aside from that goal, you always got to enjoy the process. I always tell people to enjoy the process because that's what's most important.
Lashley cited his own example saying that while it took his 16 years to win the WWE title, but he enjoyed wrestling and preparing for it all the time.
Once I got the title and held it up, that's just a moment in time. But the 16 years leading up to that, I always kept a positive outlook. I was always excited. I was always happy and I always enjoyed everything that I was doing. I enjoy waking up in the morning and going to a workout. I enjoy doing that second workout. I enjoy taking acting classes. I enjoy going out there competing. So if you don't enjoy the process, you're never gonna get to the goal. So, you have to enjoy the process."
Bobby Lashley will defend the WWE Championship against Drew McIntyre on night 1 of WrestleMania 37.