AEW Dynamite 16 October- Live Results: Titles on the Line
Welcome to the Live Results and Updates blog for the AEW Dynamite episode of 16 October 2019.
Date- 16 October 2019
Location- Liacouras Center, Philadelphia
Start Time- 8 PM EST(17 October 2019 12 AM GMT/5:30 AM IST)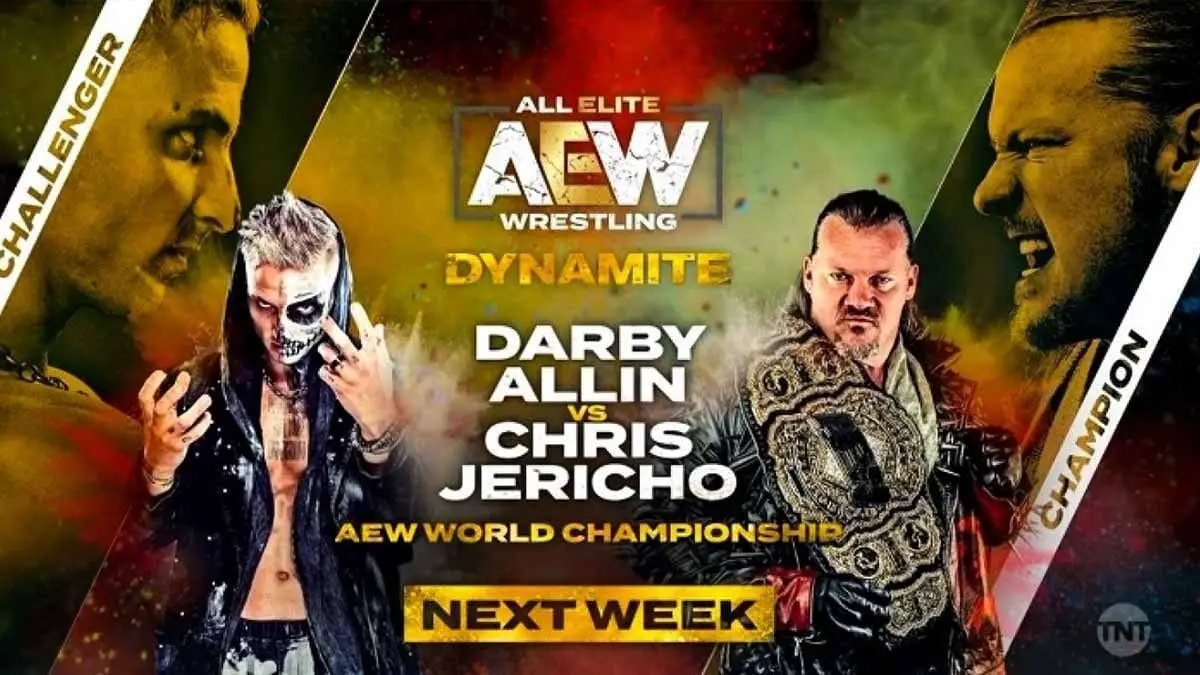 The third episode of AEW Dynamite will air from Liacouras Center in Philadelphia. Both men's and women's title matches are advertised for the show. Two matches of the AEW World Tag Team Championship Tournament will also take place in the episode. Two members of the Elites will take on a lunatic and a bastard while the Elites' fight with the Inner Circle continues.
The show opens with JR and Tim Schavione welcoming us. Christopher Daniels and Frankie Kazarian enter for their match against the Best Friends but are attacked by the Lucha Bros. They threw SCU members into the barricade and ring post before Daniels eats a driver onto the ramp. Scorpio Sky runs in and helps his team to fend off Luchas. But Daniels is injured and is stretchered out. Scorpio Sky will replace him in the match.
SCU (Frankie Kazarian & Scorpio Sky) vs Best Friends (Chuck Taylor & Trent Baretta)
Kazarian backs Taylor to the corner for a few punches. Chuck whips him into the corner before bringing in Trent for a double team to get a two count. Sky saves his partner from being pinned but Best Friends are keeping control over the match. Sky's sneaker comes off and Taylor throws it over to the ramp, then bites Sky's foot. Taylor with a double stomp on Sky's back, Trent hits a spear on Kazarian out on the floor.
Barreta and Taylor take out both men at ringside with some teamwork. Taylor gets under Trent's legs to help lift him up and they hit a superplex on Kazarian. Kazarian kicks and Sky gets the hot tag. He sends both men out of the ring. The crowd throws it back in the ring. ky looked to fly, but Taylor hit him to stop that. Taylor went for a senton out to the floor and mistakenly hit Trent. Kazarian with a hurricanrana from the ring down to the floor on Taylor. Sky then flips over the top and takes out both guys.
Kazarian tags back in and Best Friends use a blind tag to take him out with a double team move. Scorpio comes in and interrupts a hug but ends up getting taken out with two knees to the face. They go for a hug and Sky breaks it up, crowd boos. Sky eats a rising knee strike, followed by a flying knee. Then they get a big hug in.
Taylor puts Kazarian on his shoulders and Trent hits a knee from the top rope to score a two count. Bareta is trying for a piledriver on the apron but Kazarian prevents it. Sky sends Taylor into the railings and takes down Bareta. Back in the ring, Sky botches the dropkick but they get the pin regardless.
Winners- SCU (Frankie Kazarian & Scorpio Sky) – Advances to Tournament Semifinals
Ortiz and Santana vs Enhancement Talents
Santana starts with an enziguri to the face and diving back elbow in the corner. Ortiz tags in and hits a powerbomb right into a kick to the face from Santana. Ortiz hits a couple of back scratches. He lifts one of them up and Santana hits a top rope street sweeper to get the pin.
Winners- Ortiz and Santana
Chris Jericho appears on the ring and praises Ortiz and Santana saying they are unstoppable. He goes on to challenge the Young Bucks for a match against Ortiz and Santana at Full Gear 2019.
Please keep refreshing this page every 5-10 minutes for the latest results and updates.