UFC Vegas 73 Weigh-In Results, Dern vs Hill, Live Video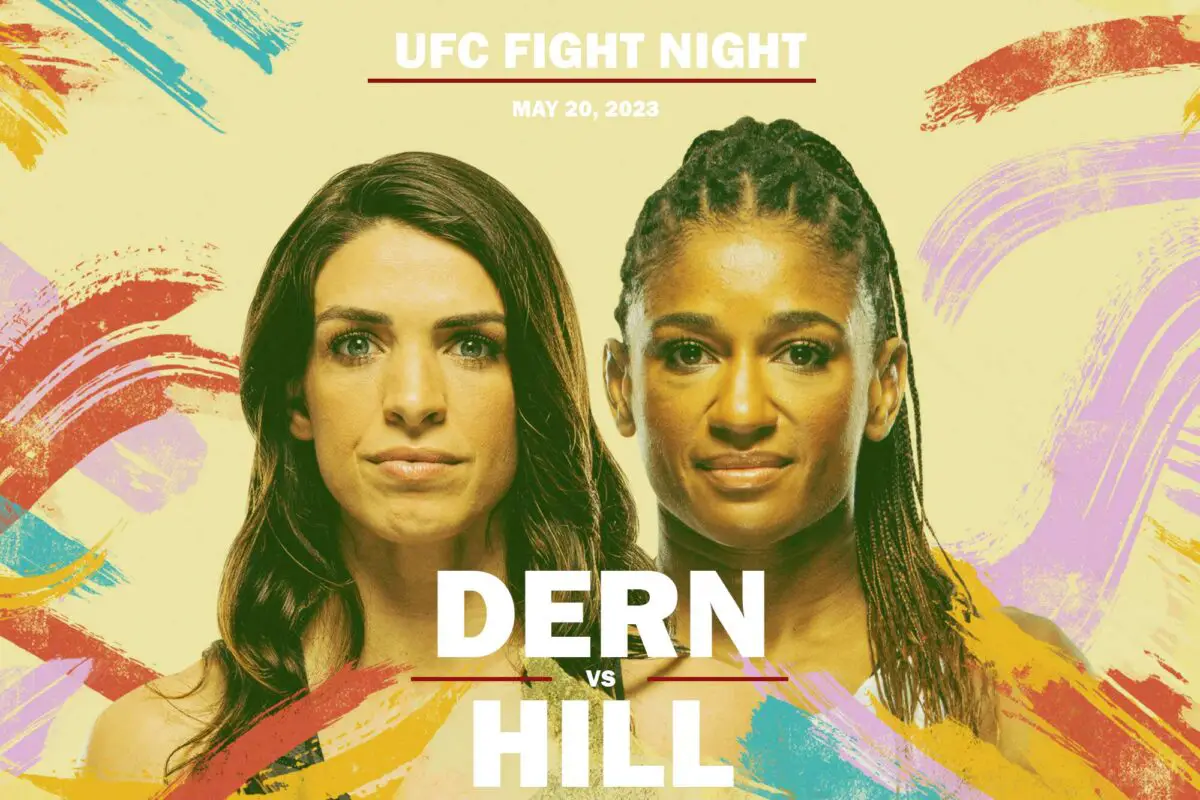 Another week, another UFC event and another weigh-in is upon us in the form of UFC Vegas 73, but this week only brought two fighters missed weight this time.
Mackenzie Dern and Angela Hill, the strawweight headliners, made weight successfully though. Dern came in at even 115 lbs while Hill came in at 114.5 lbs. Edmen Shahbazyan came in at 185.5 lbs and Anthony Hernandez came in at 186 lbs from the co-main event.
The two weight misses came from Vanessa Demopoulos and Orion Cosce who both came in 1.5 lbs above their respective weight limits for strawweight and welterweight bouts respectively. Both bouts will go ahead at catchweight. Below is the complete list of weigh-in results from UFC Vegas 73.
WEIGH-IN RESULTS
Mackenzie Dern (115 lbs) vs Angela Hill (114.5 lbs)
Edmen Shahbazyan (185.5 lbs) vs Anthony Hernandez (186 lbs)
Emily Ducote (119.5 lbs) vs Lupita Godinez (119.5 lbs)
André Fialho (169.5 lbs) vs Joaquin Buckley (170.5 lbs)
Carlos Diego Ferreira (154.5 lbs) vs Michael Johnson (155 lbs)
Hayisaer Maheshate (155.5 lbs) vs Viacheslav Borschev (154.5lbs)
Karolina Kowalkiewicz (115.5 lbs) vs Vanessa Demopoulos (117.5 lbs)**
Orion Cosce (172.5)** vs Gilbert Urbina (170 lbs)
Ilir Latifi (249.5 lbs) vs Rodrigo Nascimento (264.5lbs)
Chase Hooper (156 lbs) vs Nick Fiore (154 lbs)
Natália Silva (124.5 lbs) vs Victoria Leonardo (124.5lbs)
Takashi Sato (170.5 lbs) vs Themba Gorimbo (170 lbs)
Vanessa Demopoulos missed weight for her strawweight bout by 1.5 lbs. The bout will continue at catchweight with Demopoulos paying 20% of her purse as a fine.
Orian Crose missed weight for his welterweight bout by 1.5 lbs. The bout will continue at catchweight with Cosce paying 20% of his purse as the fine.