UFC Vegas 60 Promotional Bonus & Compiance Pay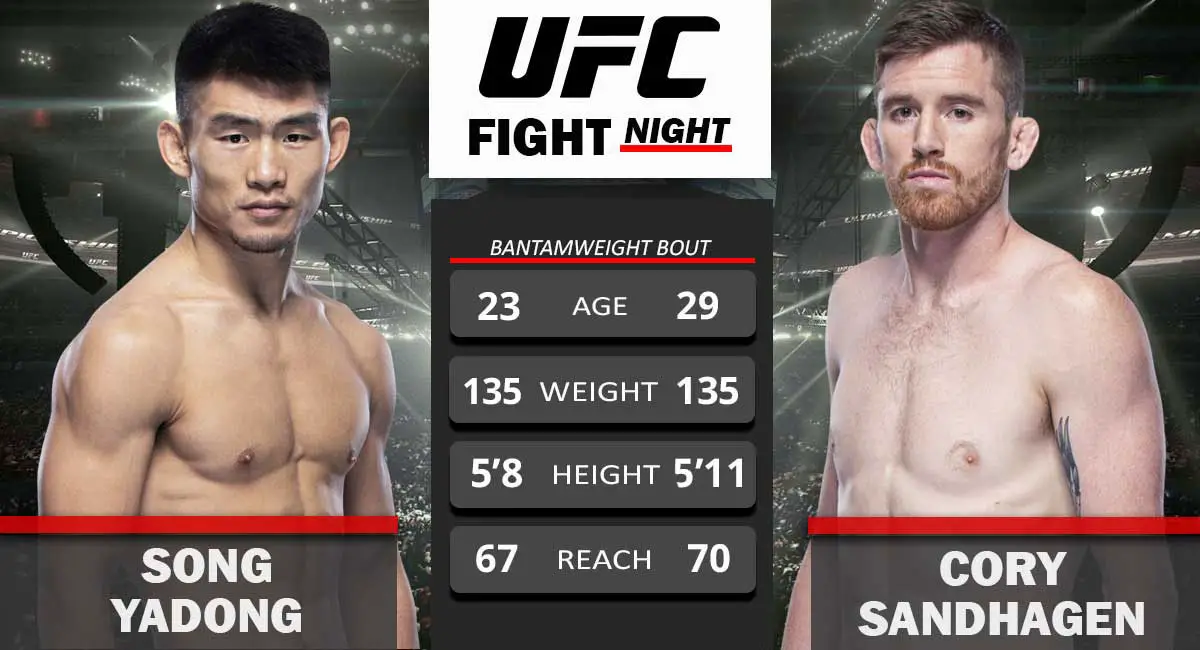 Cory Sandhagen vs Song Yadong headlined the UFC Vegas 60 event this Saturday which featured several other thrilling fights as well. All the athletes from this event managed to earn Compliance pay totalling $155,500.
UFC also handed out four additional $50,000 bonuses as rewards. The first Performance of the Night award was won by Joe Pyfer for winning his UFC debut with a first-round TKO. 
Damon Jackson received the second Performance of the Night bonus for defeating Pat Sabatini via verbal submission in the first round. Meanwhile, Gregory Rodrigues vs Chidi Njoukani received the Fight of the Night bonus for their brutal back-and-forth action. 
The list of promotional guidelines compliance pay of UFC Vegas 60 is also out which can be checked out below. 
Cory Sandhagen: $11,000
Song Yadong: $11,000
Gregory Rodrigues: $4,500
Chidi Njokuani: $4,000
Andre Fili: $16,000
Tanner Boser: $6,000
Anthony Hernandez: $6,000
Pat Sabatini: $4,500
Trevin Giles: $6,000
Javid Basharat: $4,000
Tony Gravely: $6,000
Bill Algeo: $6,000
Joe Pyfer: $4,000
Alen Amedovski: $4,500
Rodrigo Nascimento: $4,500
Marc-Andre Barriault: $6,000
Damon Jackson: $6,000
Nikolas Motta: $4,000
Cameron VanCamp: $4,000
Louis Cosce: $4,000
Loma Lookboonmee: $6,000
Denise Gomes: $4,000
Trey Ogden: $4,000
Daniel Zellhuber: $4,000
Gillian Robertson: $11,000
Mariya Agapova: $4,500