UFC San Deigo 2022 Payout, Performance & Promotional Bonus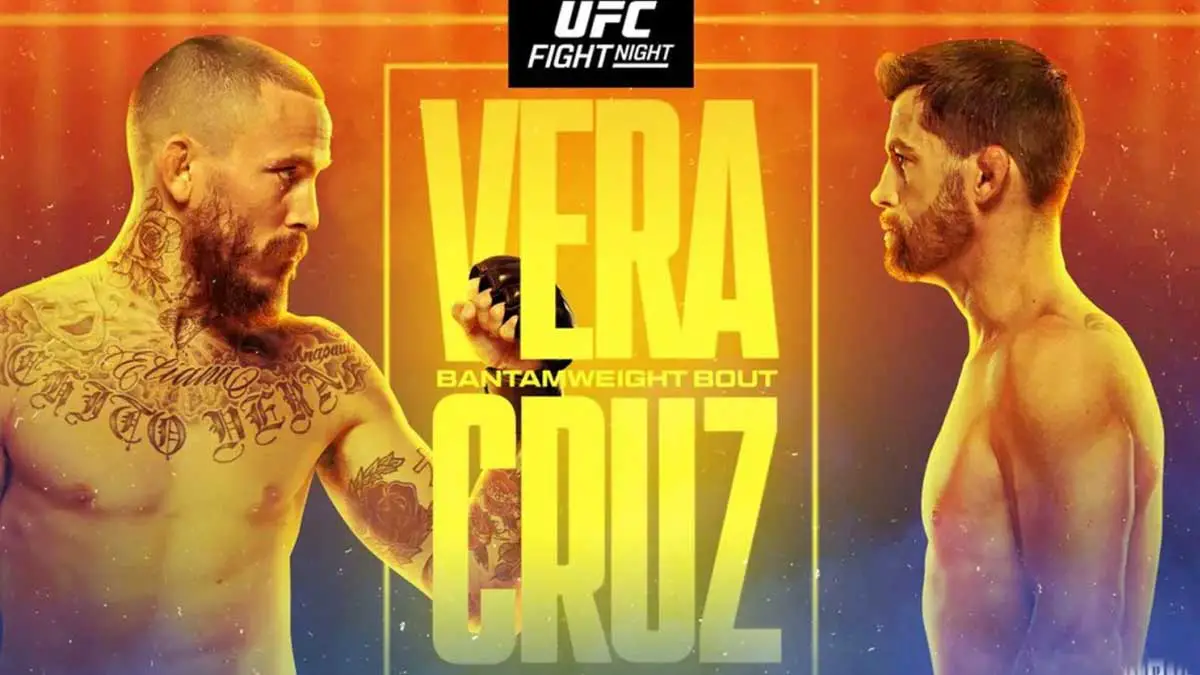 The payouts for UFC San Deigo or UFC on ESPN 41 Fight Night event were revealed by California State Athletic Commission.
Marlon Vera is the highest earner from the card with $150000 basic salary, same amount as the win bonus, $50000 as performance bonus and $16000, totaling to $366,000.
Angela Hill is the second highest earner from the night $95,000 salary, $95,000 win bonus and $11,000 promotional payout Despite a loss, Dominik Cruz made a total of $191,000. Gerald Meerschaert will be paid $162000 including $73,000 as salary and win bonus each.
Nate Landwehr makes a six figure payday as he and David Onama got Fight of the Night win bonus of $50,000 each. Tyson Nam is the other Performance of the Night winner with a total payout of $106,000 while Gabriel Benitez is only other fighter to make it a six figure payout with $111,000.
Below is the complete list of salary, win bonus, promotional compliance payoutm performance bonuses and total payout from UFC on ESPN 41.
| Fighter | Basic Salary | Win Bonus | Compliance Payout | Performance Bonus | Total Payout |
| --- | --- | --- | --- | --- | --- |
| Dominik Cruz | 175000 | | 16000 | | $191000 |
| Marlon Vera | 150000 | 150000 | 16000 | 50000 | $366000 |
| Nate Landwehr | 30000 | 30000 | 4500 | 50000 | $114500 |
| David Onama | 24000 | | 4500 | 50000 | $78500 |
| Yazmin Jauregui | 25000 | 25000 | 4000 | | $54000 |
| Iasmin Lucindo | 12000 | | 4000 | | $16000 |
| Azamat Murzakanov | 12000 | 12000 | 4000 | | $28000 |
| Devin Clark | 75000 | | 11000 | | $86000 |
| Priscila Cachoeira | 40000 | 40000 | 6000 | | $86000 |
| Ariane Lipski | 40000 | | 6000 | | $46000 |
| Gerald Meerschaert | 73000 | 73000 | 16000 | | $162000 |
| Bruno Silva | 40000 | | 4500 | | $44500 |
| Angela Hill | 95000 | 95000 | 21000 | | $211000 |
| Loopy Godinez | 45000 | | 6000 | | $51000 |
| Martin Buday | 12000 | 12000 | 4000 | | $28000 |
| Lukasz Brzeski | 10000 | | 4000 | | $14000 |
| Nina Nunes | 40000 | 40000 | 6000 | | $86000 |
| Cynthia Calvillo | 70000 | | 11000 | | $81000 |
| Gabriel Benitez | 50000 | 50000 | 11000 | | $111000 |
| Charlie Ontiveros | 12000 | | 4000 | | $16000 |
| Tyson Nam | 25000 | 25000 | 6000 | 50000 | $106000 |
| Ode Osbourne | 28000 | | 6000 | | $34000 |
| Josh Quinlan | 10000 | 10000 | 4000 | | $24000 |
| Jason Witt | 23000 | | 6000 | | $29000 |
| Youssef Zalal | 24000 | | 6000 | | $30000 |
| Da'Mon Blackshear | 12000 | | 4000 | | $16000 |