UFC Fight Night 221 Yan vs Dvalishvili, March 11, 2023, Las Vegas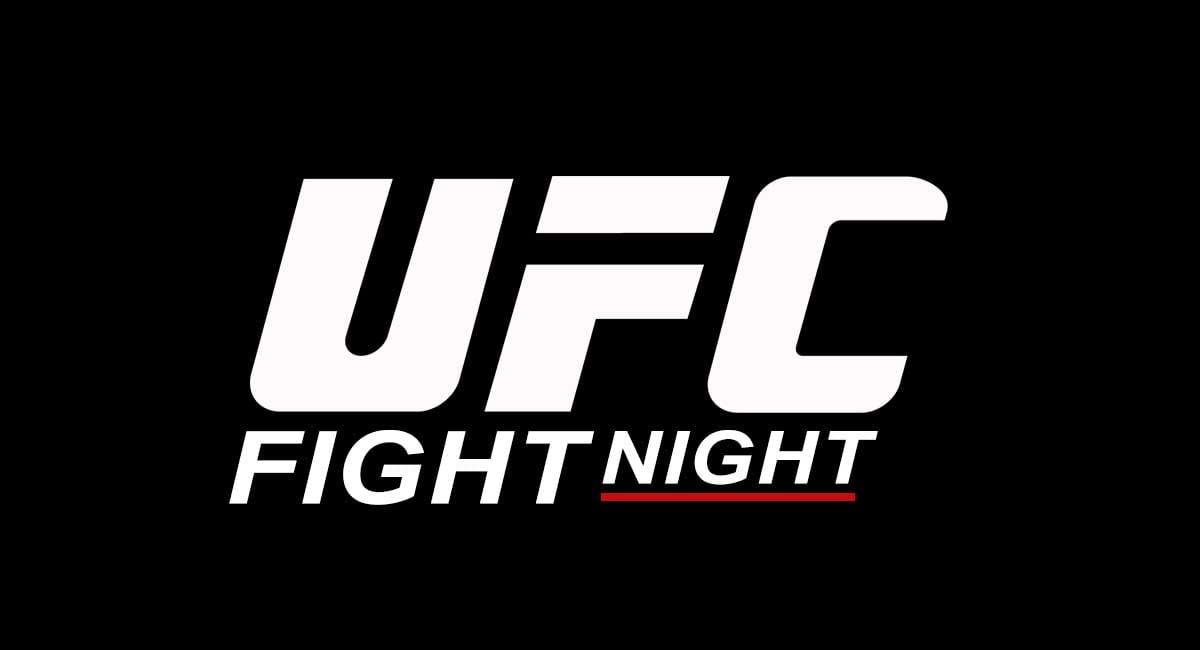 UFC presented a Fight Night event on March 11, 2022, called UFC Fight Night 221 or UFC Las Vegas. The event took place at The Virgin Hotel in Las Vegas, NV, and was headlined by a bantamweight bout between Petr Yan and Merab Dvalishvili.
SYNOPSIS
At UFC 282 press conference, UFC confirmed that they would host a UFC Fight Night at The Theater at Virgin Hotels in Las Vegas, NV, for the first time on March 11.
Anthony Smith vs Jamahal Hill light heavyweight bout was expected to headline the event. But, Jamahal Hill moved to fight Glover Teixeira at UFC 283, and his bout against Smith was canceled.
On January 17, 2023, Las Vegas Review Journal reported that Petr Yan vs Merab Dvalishvili bantamweight bout would headline the event.
On January 25, 2023, Marcel Dorff reported about Alexander Volkov's return on March 11 card against Alexander Romanov in a light heavyweight showdown.
On November 16, 2022, MMAFighting reported a flyweight fight bout between Tyson Nam vs. Bruno Gustavo da Silva to take place at this event.
On December 2, 2022, MMAFighting reported that Abu Azaitar would fight against Sedriques Dumas in a middleweight bout.
On December 5, 2022, Euro Sports Netherland's Marcell Dorff reported a heavyweight bout between Łukasz Brzeski and Karl Williams to take place at this Fight Night event.
On December 15, 2022, MMA Island reported that Mario Bautista vs Guido Cannetti bout was scheduled for this event. This bout was booked once before at UFC Fight Night event on August 28, 2021. But, Bautista withdrew from the event after getting positive for COVID-19.
On December 21, 2022, MMA Island's Meni Mayer reported that JJ Aldrich would fight against Ariane Lipski in a flyweight bout.
On January 2, 2023, Iridium Sports Agency announced that Kyler Phillips would face Raphael Assunçâo in a bantamweight bout. On February 9, Ag.Fight revealed that Phillips was out of the bout with undisclosed reasons and Davey Grant had replaced him.
3 bouts were added to the card on January 26, 2023, when UFC made the card official. Ricardo Ramos vs Austin Lingo in featherweight division, Tony Gravely vs Victor Henry in bantamweight division and Vitor Petrino vs Anton Turkalj in light heavyweight division were made official.
On January 20, 2023, ESPN Deportes reported a bout between Said Nurmagomedov and Jonathan Martinez for this event, which Iridium Sports Agency later confirmed.
On January 30, 2023, Makhmud Muradov posted on Twitter that he would face Abusupiyan Magomed on March 11. Later, Muradov pulled out of the bout due to an injury.
On February 6, 2023, Carlston Harris posted on Instagram that he would fight Abubakar Nurmagomedov on March 11 UFC event.
Nikita Krylov vs Ryan Spann bout was earlier booked to headline UFC Fight Night on February 25, 2023. However, the bout was canceled just minutes before the main card started due to illness to Krylov. The bout was then rebooked for UFC Las Vegas event.
FIGHT CARD
Main Card
Petr Yan vs Merab Dvalishvili – Bantamweight bout

Merab Dvalishvilli won via unanimous decision(50-45, 50-45, 50-45).

Alexander Volkov vs Alexander Romanov – Light Heavyweight bout

Alexander Volkov won via TKO at 2:16 in round 1

Nikita Krylov vs Ryan Spann – Catchweight (215 lbs) Bout

Nikita Krylov won via submission(triangle choke) at 3:38 in round 1

Said Nurgamedov vs Jonathan Martinez – Bantamweight bout

Jonathan Martinez won via unanimous decision(29-28, 29-28, 29-28)

Mario Bautista vs Guido Cannetti – Bantamweight bout

Mario Bautista won via submission(rear-naked choke) at 3:18 of round 1

Vitor Petrino vs Anton Turkalj – Light Heavyweight bout

Vitor Petrino won via unanimous decision(30-26, 30-27, 30-27)
Prelims Card
Łukasz Brzeski vs Karl Williams – Heavyweight bout

Karl Williams won via unanimous decision(30-26, 30-26, 30-27)

Davey Grant vs Raphael Assunçâo – Bantamweight bout

Davey Grant won via submission(inverted triangle) at 4:43 of round 3

Josh Fremd vs Sedriques Dumas – Middleweight bout

Josh Fremd won via submission(guillotine choke) at 3:00 of round 2

Tony Gravely vs Victor Henry – Bantamweight bout

Victor Henry won via split decision (29-28, 28-29, 29-28)

JJ Aldrich vs Ariane Lipski – Women's Strawweight bout

Ariane Lipski won via unanimous decision(30-27, 30-27, 30-27)

Tyson Nam vs. Bruno Gustavo da Silva – Flyweight bout

Bruno Silva won via submission(rear-naked choke) at 1:23 of round 2

Carlston Harris vs Jared Gooden – 177 lbs Catchweight bout

Carlston Harris won via unanimous decision(30-27, 30-27, 30-27)
Canceled or Moved Bout
Ricardo Ramos vs Austin Lingo – Featherweight bout
Anthony Smith vs. Jamahal Hill- Light Heavyweight bout
Kyler Phillips vs Raphael Assunçâo – Bantamweight bout
Abusupiyan Magomed vs Makhmud Muradov – Middleweight bout
Abu Azaitar vs Sedriques Dumas – Middleweight bout
Carlston Harris vs Abubakar Nurmagomedov – Welterweight bout