UFC 279 Press Conference Canceled after Backstage Fight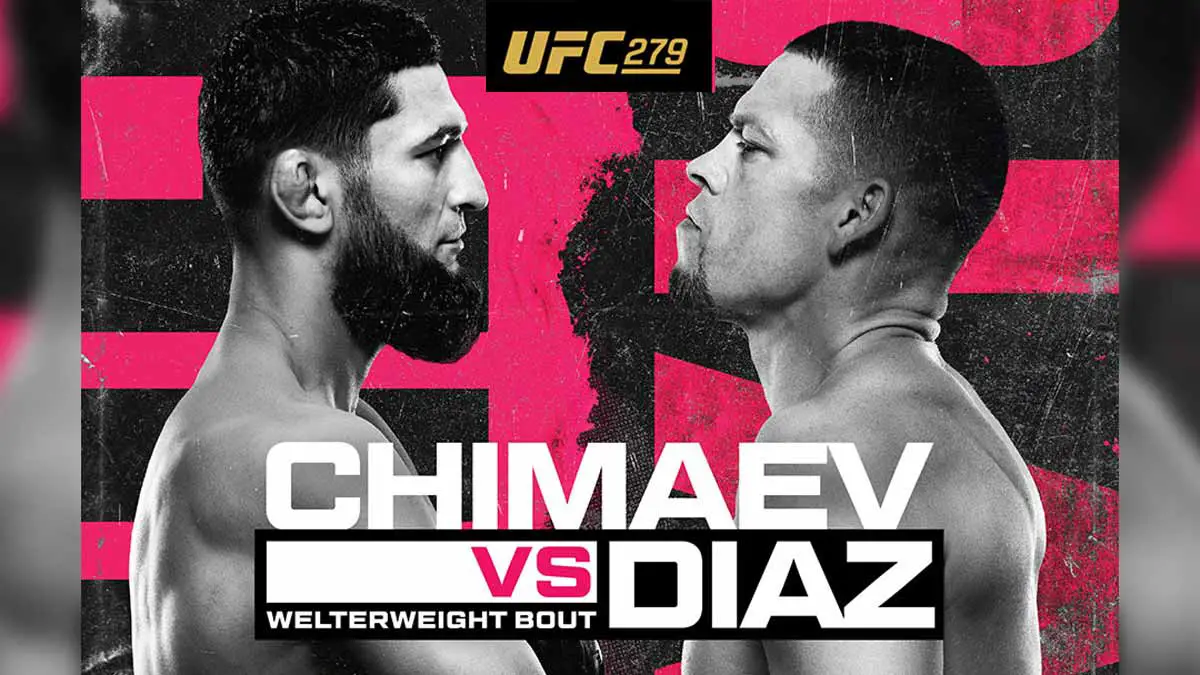 UFC had to change plans and then had to cancel Press Conference for UFC 279 PPV after a backstage fight involving Khamzat Chimaev, Paulo Costa, Kevin Holland, Nate Diaz, and Nick Diaz.
UFC President Dana White came out to start the press conference at MGM Grand Arena in Las Vegas, NV, and described the scene as an "absolute s*** show" backstage. White announced that they will bring out fighters in pairs. Earlier, six fighters from UFC 279 main card were supposed to answer questions from the media.
After Kevin Holland and Daniel Rodriguez answered a few questions, White came back and decided to stop the press conference after altercations reignited backstage. White said that scene backstage was very physical and a lot was going on, so, they decided to stop the event.
As per early reports, the fight started between Khamzat Chimaev and Kevin Holland. Chimaev and Holland exchanged some words before Chimaev push kicked on Holland's chest. Former UFC Fighter and current athlete manager Tiki Ghosn brought things under control. However, things got escalated once again as Nate Diaz and his team got involved with Chimaev. Water bottles were thrown between Chimaev and Diaz's camp.
Dana White said there was insufficient security to deal with the situation as multiple fights in small groups were ongoing between the fighters' camps.
"When you know that you have guys that don't like each other, you make sure that they're isolated, you have plenty of security around. You know how Nate and Khamzat are, they could have some words and we have enough people here to deal with it. What we didn't have enough people for was everybody to start fighting. When everybody starts fighting and there was more than just fighting going on that security was dealing with. We weren't prepared."

Dana White on backstage situation at UFC 279 Press Conference, ht – MMAFighting
White promised that such incidents would never occur in the future in UFC as they would beef up security for future press conferences, and also address the number of people allowed to accompany the fighters to the events.
Later, reports came out that it was actually Paulo Costa who first got involved with Chimaev which started the fight backstage. It was after that Kevin Holland and Nate Diaz's teams got involved. Earlier in the week, a video surfaced where Costa was seen inviting Chimaev to fight him, but Chimaev was held back by his team.
Khamzat Chimaev and Nate Diaz are headlining UFC 279 PPV. Kevin Holland will face Daniel Rodriguez in 180 lbs catchweight bout while Tony Ferguson takes on Li Jingliang in the welterweight co-main event. It will be interesting to see how things would turn out at the weigh-in and ceremonial face-off event on Friday. Keep tuned in for the latest updates from UFC 279.