TJ Dillashaw Undergoing Knee Surgery For Injury at UFC Vegas 32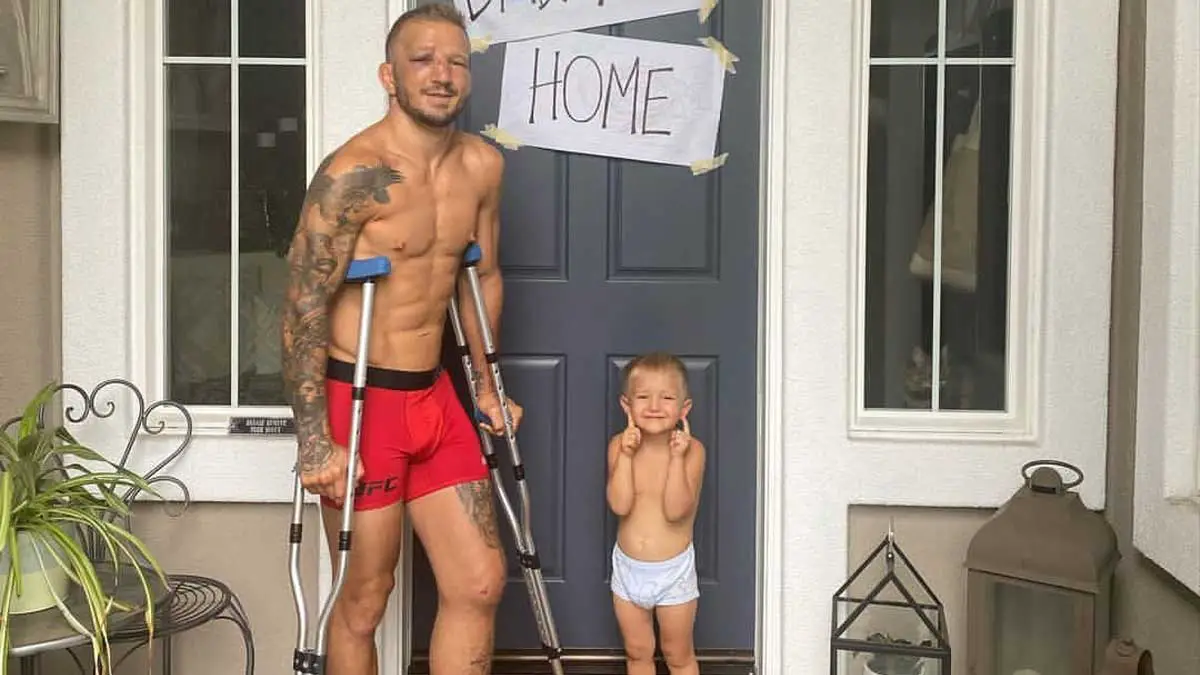 TJ Dillashaw will be undergoing surgery for the injuries sustained at UFC Vegas 32 in his win over Cory Sandhagen.
Former Bantamweight Champion returned to the octagon for the first time in two years after serving a USADA ban due to the use of banned substances. The decision of a close fight went in his favor with splitting opinions among pros and media alike.
The fight also brought him injuries as he seemed to be hobbling after the first round. He also suffered a cut on the eye in later rounds, but it is the knee that suffered prominent damage. Dillashaw posted on Instagram that MRI revealed tears in his knee which he suffered at the end of the first round. The post reads,
"Went in for a mri today, found out that I suffered a displaced Bucket Handle tear of the Lateral Meniscus and a Lateral Collateral Ligament (LCL) rupture at the end of the first round landing ground and pound while being lazy in a compromised position. The good news is that these tears are repairable and will have a very speedy recovery. Going in for surgery in the next couple days. Loved being in the cage even though I had to push through some adversities to grit out the win. Thank you for the support, it's belt season now."
Dillashaw revealed after the fight that the injury prevented him from putting the full weight down on his leg as he attempted several takedowns during the fight.
The recovery from surgery for both Lateral Meniscus tear and a Lateral Collateral Ligament rupture would require around 6 weeks of recovery time without putting weight on the leg.
Dillashaw is currently considered the main contender for Bantamweight Championship which is currently held by Aljamain Sterling. Sterling is scheduled to defend the belt against Petr Yan at UFC 267 on 30 October. A fight between the winner of Sterling vs Yan and Dillashaw might be in line at the end of the first quarter of 2021.
Keep tuned in for more news and updates from UFC.