Aljamain Sterling Expects to Return in Early 2022 After "Life-Changing" Neck Surgery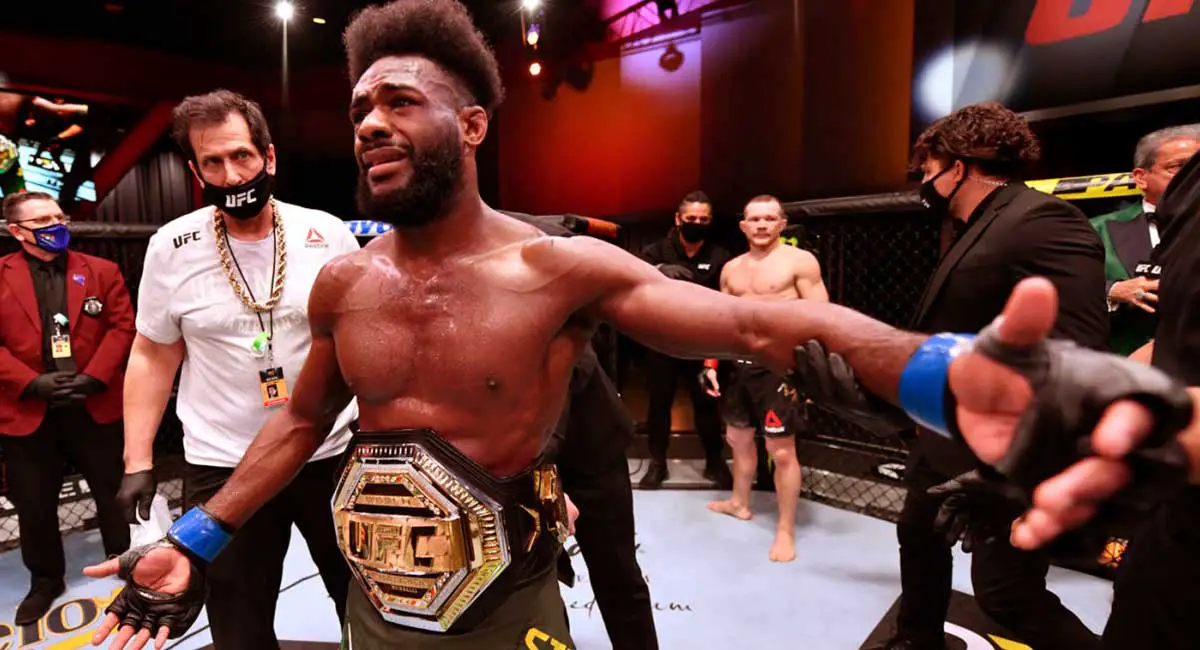 Aljaman Sterling was scheduled to defend his UFC Bantamweight title at UFC 267 but he failed to make it as he needed more time to recover from his neck surgery. 
However, the Bantamweight champion has no regret about this surgery and he even described it as life-changing. Starling won the championship at UFC 259 via disqualification as Yan hit an illegal knee strike. 
Aljamain Sterling recently co-hosted MMA Fighting the Fighter vs the Writer podcast where he stated that the quality of his life drastically changed after the surgery of his neck. He even said he should've done this much sooner. 
Sterling also clarified to the people that he is not injured. He just had a major neck surgery that needed more time to recover so that the neurological stuff reaches where it is supposed to be. It's a long procedure. He was having this problem for a long time now that he finally fixed the issue by having surgery, it needed some time to recover. 
Later in the podcast, Aljamain Sterling also talked about his UFC return. He stated that he is expecting an early 2022 return and might enter the octagon by March next year. 
Petr Yan vs Cory Sandhagen for the interim Bantamweight title is all set to take place at UFC 267 this Saturday and the winner of this match will likely square off against Aljamain Sterling for the title unification bout once he is ready to fight.