Renato Moicano vs Alexander Hernandez to Take Place at UFC 271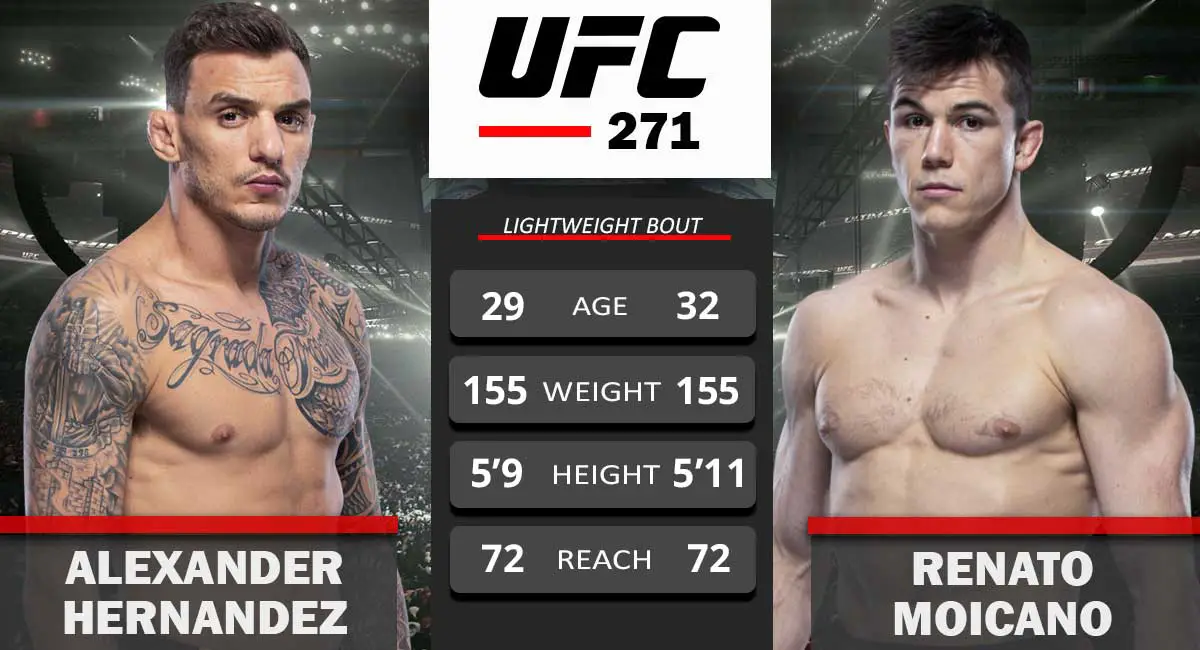 According to the latest reports, Renato Moicano vs Alexander Hernandez is added to the card of UFC 271 that will take place on February 12. 
MMA Junkie also confirmed this news with a person with knowledge following a report from AG Fight. Both the lightweights are looking forward to starting their very first winning streak with this match at UFC 271. 
Alexander Hernandez (5-3) has alternate wins and losses in his last seven outings. Earlier this month, he won his fifth UFC fight earlier this month against Mike Breeden via knock-out in the first round. 
On the other hand, Renato Moicano (7-4-1) won his last bout in June against Jai Herbert via submission in the second round. Just like Hernandez, Moicano also lost his second last bout. 
Now, both Renato Moicano and Alexander Hernandez will try to stay on a winning track when they face each other at UFC 12 on November 12 at a yet-to-be-announced location. 
Besides this match, the card of UFC 271 also includes Douglas Silva de Andrade vs Sergey Morozov, Aj Dobson vs Jacob Malkoun, and Kyler Phillips vs Marcelo Rojo.