Rose Namajunas Returns with Grappling Bout on December 30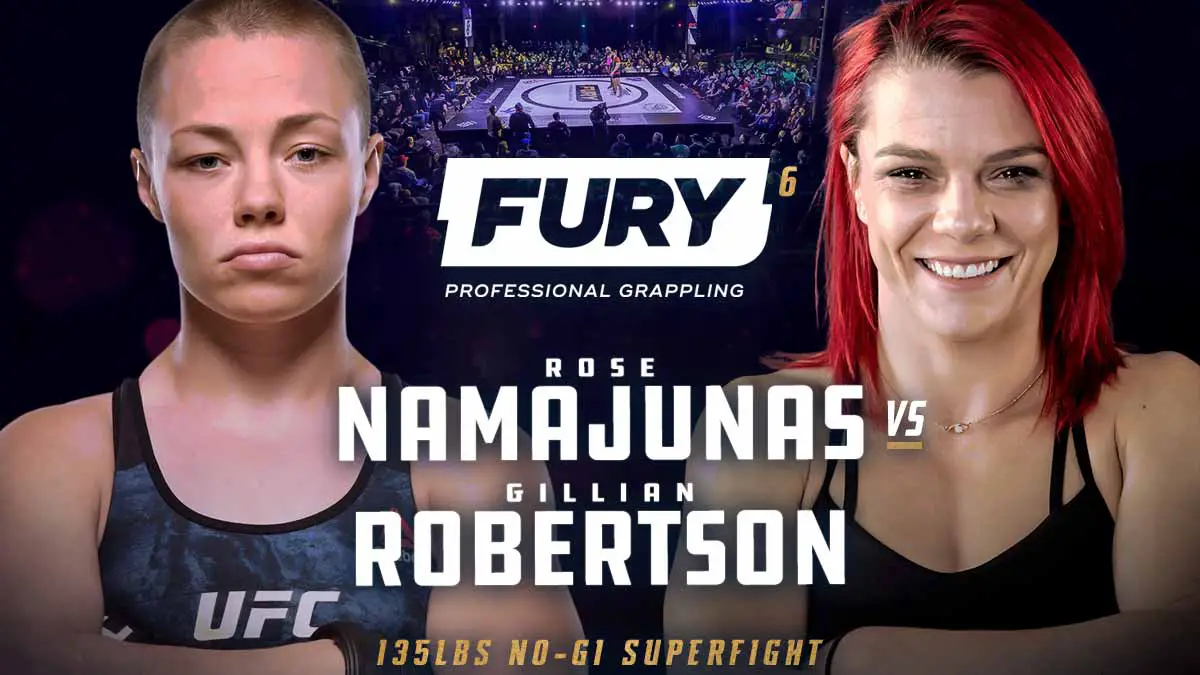 Rose Namajunas is returning to action with a professional grappling bout on December 30, 2022.
Namajunas is out of action since losing UFC Women's Strawweight Championship to Carla Esparza at UFC 274 in a lacklustre bout. She has been not in action since then.
"The Thug" Namajunas will now face UFC Veteran Gillian Robertson in a grappling bout at Cage Fury Pro Grappling 6 event. The bout will take place at 135 lbs and is going to headline the event.
This is the second time she is scheduled for pro grappling event. She was supposed to debut in pro-grappling against Danielle Kelly on Fury Pro Grappling 3 event on December 31, 2021. However, that bout was cancelled due to COVID-19 protocols.
Namajunas was replaced by Carla Esparza in that bout, who later ended up beating losing to Kelly.
Gillian Robertson, Namajunas' opponent on December 30, will be taking part in her eighth's pro-grappling bout. She was recently active in UFC to beat Mariya Agapova at September 17 Fight Night event. Her last grappling bout came at Fury Pro-Grappling 3 event last year where she defeated Chrissy Briggs.
Cage Fury Pro Grappling 6 will take place at 2300 Arena in Philadelphia, PA, on December 30, 2022. The event will air on UFC Fight Pass and remain free for its subscribers.