Rogerio Bontorin vs Manel Kape Nixed from UFC 275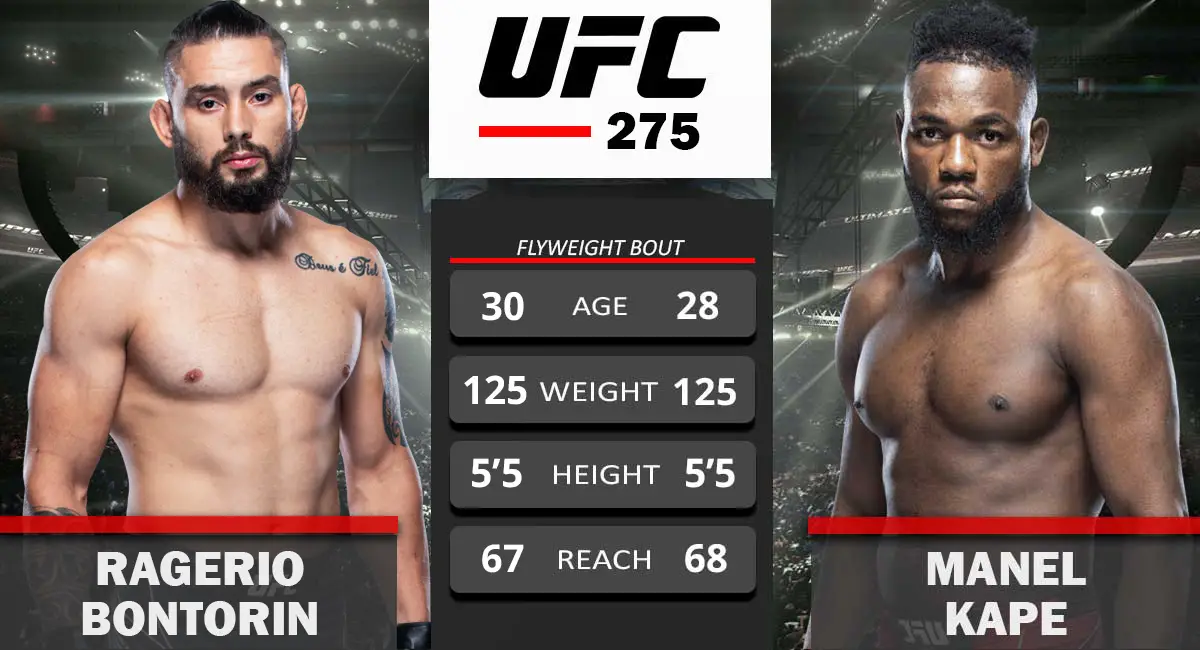 The main card of the UFC 275 PPV event just lost a fight. The flyweight bout between Rogerio Bontorin and Manel Kape would no longer take tonight. 
Eurosport's Marcel Dorff was the first one to report this news which was later confirmed by Manel Kape himself. Kape also shared a tweet where he stated that his fight got canceled, and he wished his opponent a healthy and speedy recovery. 
Rogerio Bontorin got hospitalized after suffering kidney issues from suffering weight. Gile Roberio, Bontorin's coach stated that Bontorin felt a lot of pain in his lumber when he was in the weight cutting process. 
This is the second time Rogerio Bontorin vs Manel Kape got canceled as their bout was nixed from UFC 252 back in 2020 as well. 
Manel Kape is on a two-fight winning streak as he defeated Ode Osbourne and Zhalgas Zhumagulov in his last two bouts. On the other hand, Rogerio Bontorin is coming off a split decision loss against Brandon Royval.