Amanda Nunes vs Julianna Pena II to Headline UFC 277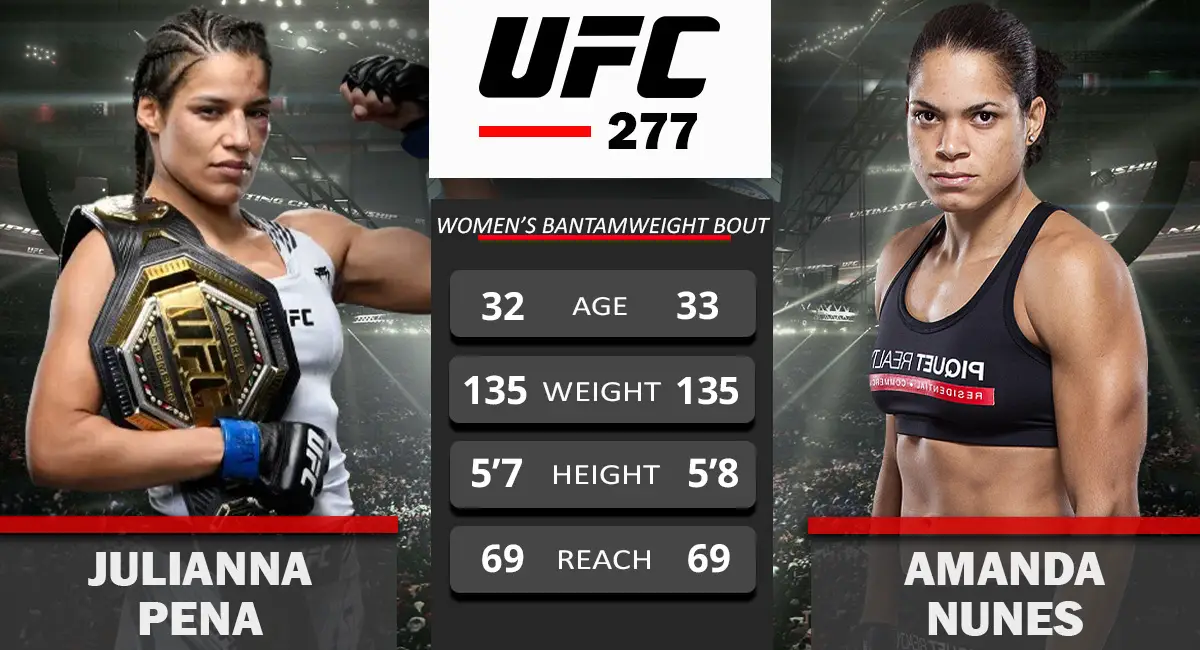 The women's Bantamweight title rematch between Amanda Nunes and Julianna Pena is set and it will headline UFC 277 PPV event in Dallas. 
UFC announced that Amanda Nunes vs Julianna Pena II would serve as the main event of UFC 277 which will take place at the American Airlines Center on July 30 later this year. It will be Pena's first title defense after winning it from Amanda Nunes at UFC 269. 
Julianna Pena is on a two-fight winning streak and is coming off a second-round submission victory against Amanda Nunes. Before that, she defeated Sara McMann at UFC 257 with the same submission maneuver. 
Amanda Nunes's twelve-fight winning streak was snapped at UFC 269 where she lost her Bantamweight title as well. Her streak includes victories over opponents like Shaynna Baszler, Ronda Rousey, Holly Holm, Valentina Shevchenko, and Megan Anderson. 
Now, Julianna Pena must be looking forward to repeating the upset of Nunes whereas the latter will try to re-capture her bantamweight title on July 30 in the main event of UFC 277.