UFC 276: Alexander Volkanovski Retained Title Against Holloway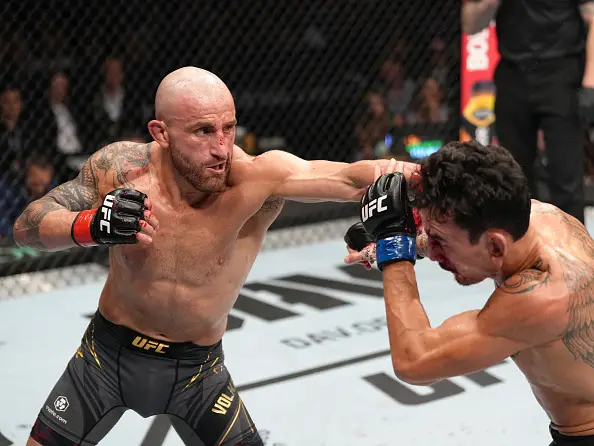 UFC Featherweight Champion Alexander Volkanovski defeated Max Holloway via unanimous decision (50-45, 50-45, 5-45) at UFC 276. 
The fight started a bit slow, but soon the fighters began to show their moves. During the end of the first round, Holloway connected the right punch which started an exchange of punches. Several strikes were traded to close off the first round. 
They started the second round in the same way they finished the first one. Holloway charged with punches but Volkanovski managed to avoid them and deliver counter punches. Later in the second round, Volkanovski connected a clean right during the exchange. 
The champion lands a kick and a combo to close off the second round. The third round also featured some back-and-forth action. By its end, Holloway tried to land a head kick but it was blocked by Volkanovski, and they traded some punches to end the third round.
Both the fourth and the fifth round were won by Volkanovski. He managed to connect some clean strikes. In the ending moments of the match, he charged with a hard combination of punches against Holloway. 
After the fifth round ended, it was announced that Alexander Volkanovski is still the UFC Featherweight champion as he defeated  Max Holloway via unanimous decision.