KSI vs Swarmz & Luis Alcaraz Pineda Results LIVE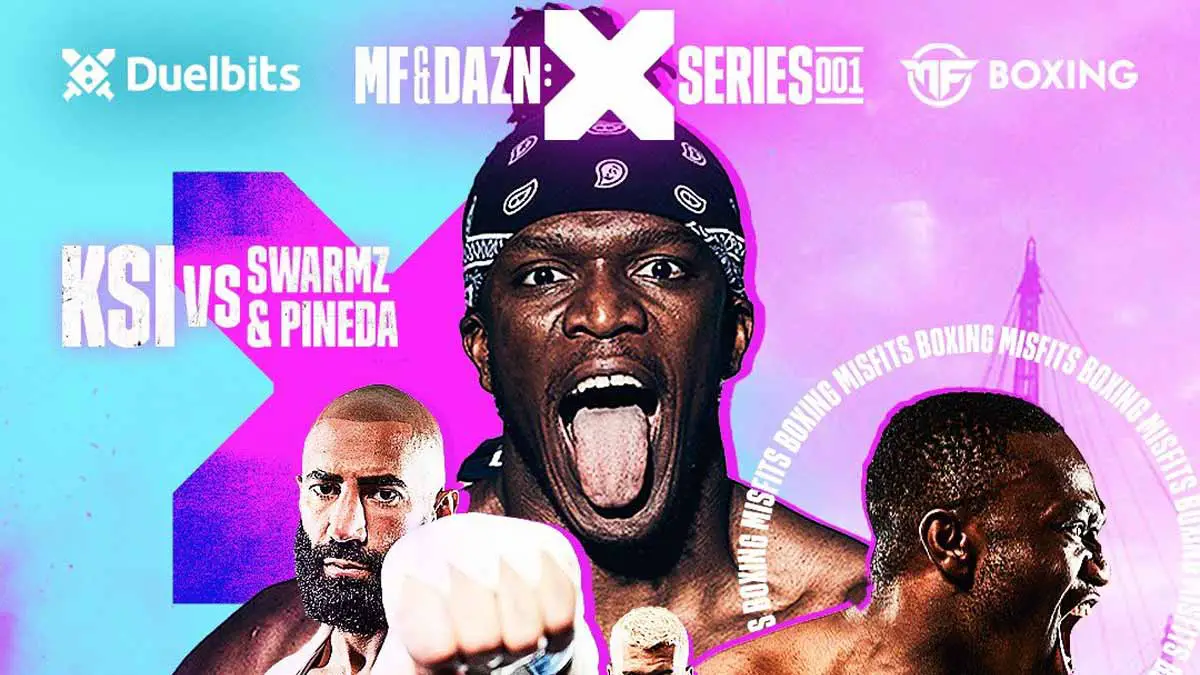 Youtube star KSI will be taking up two fights on one event as he faces a novoice in Swarmz and an experienced boxer in Luis Alcaraz Penada on August 27, 2022, in London, UK.
KSI is returning to the boxing ring for the first time since losing to Logan Paul in 2019. His opponent in the main event, Penada also does not have a great record with 2 wins and 5 losses in his professional career. On the other hand, Swarmz will be making his in-ring debut with this bout.
Several influencers and celebrities will be making their in-ring debuts in the semi-professional bouts on the undercard. The event is the first one in X-Series which is presented by KSI's Misfits Boxing and Dazn. The event will start streaming from 7 PM BST/2 PM EST on Dazn's website and apps.
Tune in below to catch all the results from X-Series 001 – KSI vs Swarmz & Luis Alcaraz Penada event.
Results
| No. | Match | Rounds/Weightclass/Title | Winner |
| --- | --- | --- | --- |
| 1 | KSI vs Swarmz | 3 rounds cruiserweight bout | KSI won via KO at 0:28 of round 2 |
| 2 | Deen the Great vs Evil Hero | 3 rounds welterweight | Deen the Great won via TKO at 2:52 of round 1 |
| 3 | Sam Hyde vs IAMTHMPSN | 3 rounds cruiserweight | Sam Hyde won via TKO at 1:28 of round 3 |
| 4 | Salt Papi vs Andy Warski | 3 rounds cruiserweight | Salt Papi won via KO at 0:29 of round 1 |
| 5 | King Kenny vs FaZe Sensei | 4 rounds ICB International Cruiserweight Championship | King Kenny won via Majority Decision (38-38, 39-37, 39-38) |
| 6 | Deji Olatunji vs Fousey | 4 rounds light heavyweight bout | Deji Olatunji won via TKO at 1:28 of round 3 |
| 7 | FaZe Temper vs Slim Albaher | 4 rounds ICW Light Heavyweight Championship | Slim Albaher won via KO at 2:20 of round 2 |
| 8 | KSI vs Luis Alcaraz Pineda | 3 rounds cruiserweight bout | KSI won via TKO at 0:54 of round 3 |