Jake Paul Next Fight: vs Nate Diaz? When does Problem Child Return?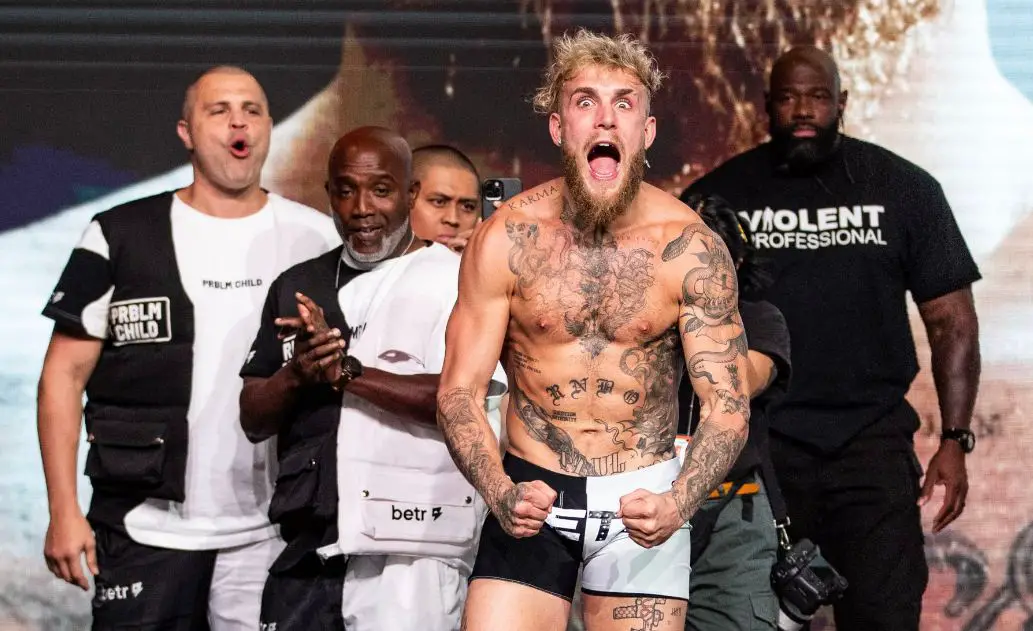 After making his name as a Youtuber and social media personality, Jake Paul is quickly becoming a star in professional boxing also. Whether it is due to his huge following on social media or due to his popularity quotient, the younger of the Paul Brothers has managed to bring in PPV numbers like some of the top-tiered boxing stars.
His boxing career has garnered the attention of casual and hardcore boxing fans alike. So, there is always some curiosity about who Jake Paul will fight next. Check below for the complete details on Jake Paul's next fight, date, venue, and more details.
Who will Jake Paul Fight Next?
After his win against UFC Legend Anderson Silva, Jake Paul immediately called out the likes of Nate Diaz and Canelo Alvarez for his next fight. However, only a fight against Nate Diaz next seems plausible at this point in time.
Canelo Alvarez is currently in his prime days as a boxer and a fight against up and coming boxer like Paul will not suitable for him. Even the weight classes for both of them are very different. While Paul fights in Cruiserweight, Canelo has fought at Light Heavyweight at the heaviest. Also, He is currently scheduled to be out for a year due to hand surgery.
Nate Diaz recently has his last fight in UFC at UFC 279 where he was able to get a submission win over Tony Ferguson in the main event. Being a free agent, Diaz is free to explore other MMA promotions or even other fighting sports including boxing. Diaz was present at Jake Paul vs Anderson Silva event in Glendale, AZ, and even got involved in a ruckus with Paul's team. Diaz reportedly also slapped one of Paul's team members during the backstage scuffle.
Also, Diaz falls in the category of fighters that Paul has faced until now. All 3 of his last opponents have been former UFC fighters with little to no boxing experience. All the signs are there that Nate Diaz will be Paul's next opponent.
Jake Paul Next Fight Date
The date for Jake Paul's next fight is not clear at this point. In 2021, Paul had 3 fights in a calender year. He took a break at the start of 2022, and later, his fight in August got canceled. Hence, with a longer break behind him, we can expect him to return to boxing ring in the next 2 to 3 months. A date in late January or February seems plausible for now.
Jake Paul's Current Record
Jake Paul remains undefeated in his professional boxing career so far with a record of 6-0. He has defeated YouTuber AnEsonGib, basketball player Nate Robinson and former UFC stars Ben Askren, Tyron Woodley and Anderson Silva in his previous bouts.