Jake Paul Next Fight: KSI in Boxing or Diaz in MMA?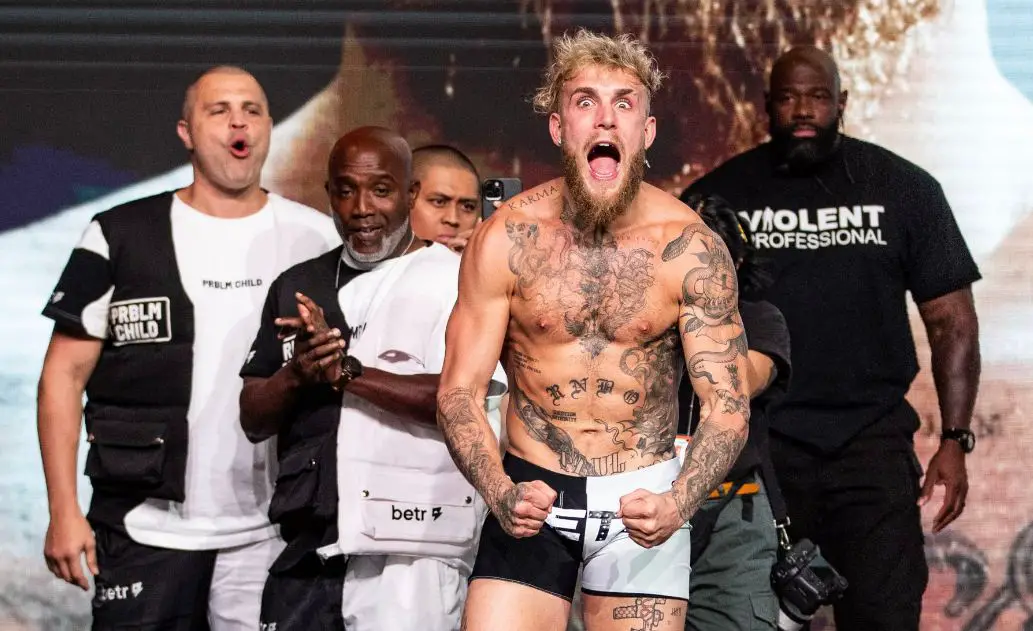 After making his name as a Youtuber and social media personality, Jake Paul is quickly becoming a star in professional boxing also. Whether it is due to his huge following on social media or due to his popularity quotient, the younger of the Paul Brothers has managed to bring in PPV numbers like some of the top-tiered boxing stars.
His boxing career has garnered the attention of casual and hardcore boxing fans alike. So, there is always some curiosity about who Jake Paul will fight next. Check below for the complete details on Jake Paul's next fight, date, venue, and more details.
Who will Jake Paul Fight Next?
There are two options for Jake Paul for his next fight. He has shown interest in a match against KSI, but it is also possible that he might end up fighting in MMA next.
KSI is fighting Tommy Fury next on October 14, 2023, to headline Misfits Boxing's The Prime Card event. Fury is the only fighter to beat Jake Paul so far in a boxing match. Paul has already stated that he would like to fight KSI next before a rematch against Fury.
Paul has also signed with PFL for MMA fight and is expected to debut in MMA early in 2024. He has already proposed a fight against Nate Diaz, whom he has defeated recently in a boxing match. While it was his boxing debut, Diaz is a seasoned fighter in MMA with a record of 21-13, and has wins over the likes of Conor McGregor, Tony Ferguson, Anthony Pettis to name a few.
Jake Paul Next Fight Date
The date for Jake Paul's next fight is not known at this point. Whether it will be a boxing match against KSI, or an MMA fight against Diaz, we cannot expect him to fight before the start of next year.
Jake Paul's Current Record
Jake Paul lost his first bout against Tommy Fury his last bout in February 2023 to take his record in professional boxing career to 7-1. He has defeated YouTuber AnEsonGib, basketball player Nate Robinson and former UFC stars Ben Askren, Tyron Woodley and Anderson Silva in his previous bouts.