Fathers of Lopez & Kambosos Collided at Media Workout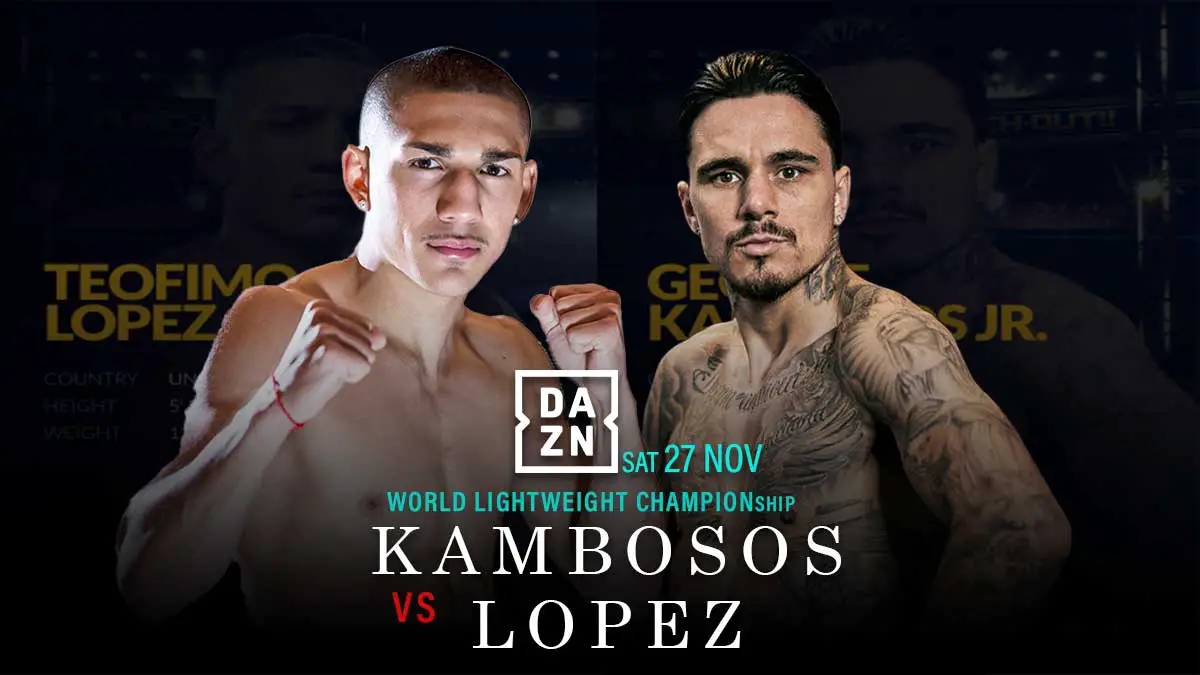 Father of Lopez and Kambosos collided against one another at a media workout five days ahead of their sons' World Lightweight Championship bout.
Teofimo Lopez Sr. and George Kambosos Sr. had to be physically restrained on Tuesday as things got heated between them. Both camps exchanged some really harsh words.
Lopez Sr entered the ring and shouted at Kambosos Sr., "you're gonna get you a** kicked." Kambosos Sr. quickly replied to this by saying F*** off mother*****. As a result, Teofimo approached him and a brawl broke out. 
The security of Matchroom boxing was quick enough to react and they immediately separated them. Even the CEO of Matchroom Boxing, Frank Smith involved himself to calm down the elders.
Teofimo will defend his WBA, IBF, WBO, WBC titles against IBF mandatory Kambosos Jr. As of now, the odds are in favour of Teofimo but Kambosos will certainly try to prove everyone wrong. 
Both these fighters are yet to face a defeat in pro boxing. Therefore, one of them will get his first loss this Saturday in the main event of DAZN event at the Madison Square Garden.